The best gifts provide some sense of self-care and pampering. Check out these self-care gifts to get your holiday shopping done.
Check out this gift of luxury from Knesko Skin — the Luxe Face Mask Kit. It comes in a pretty gift box and contains one mask from each collection:
Nano Gold Repair to rehydrate, firm, and lift
Diamond Radiance to brighten and energize
Rose Quartz Antioxidant to calm and soothe
Black Pearl Detox to clarify and rebalance
The masks are made from hydrogel and are completely biodegradable. Plus they're 100 cruelty free and clean. And one tree is planted for every purchase.
 Read the full article Medium: Holiday Gift Guide: Self-Care + More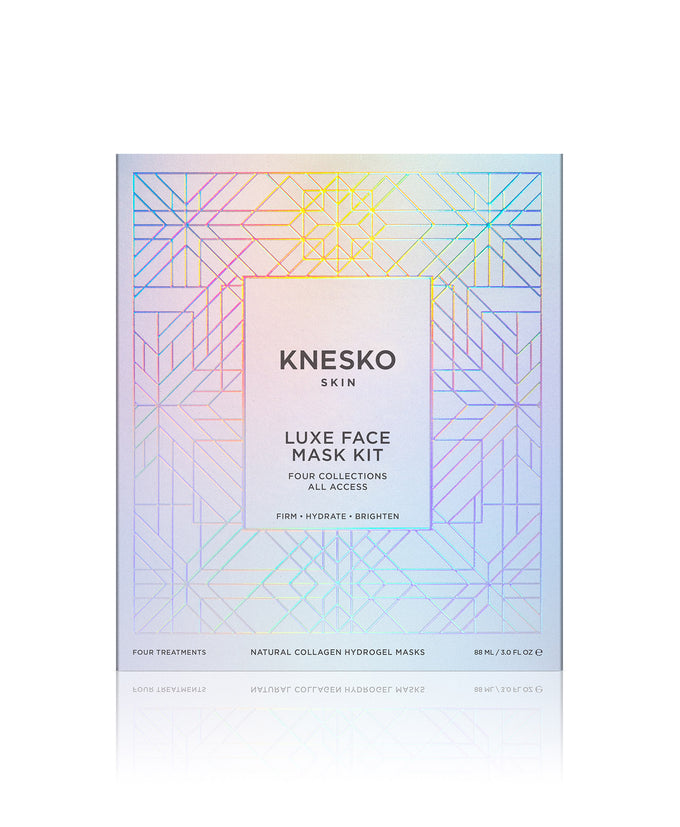 Repair • Radiance • Andioxidant • Detox
Regular price
Sale price
$140.00
Unit price
per