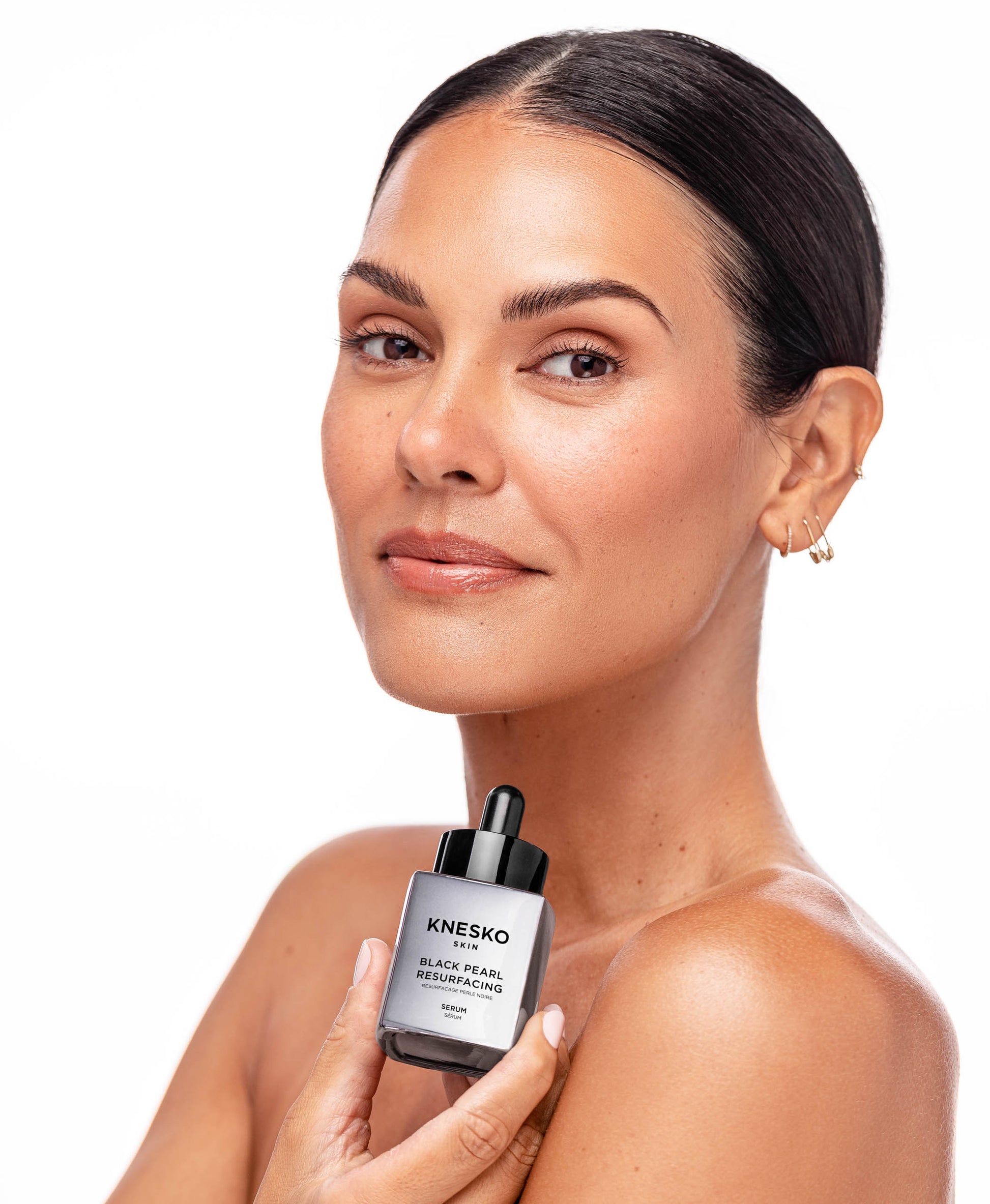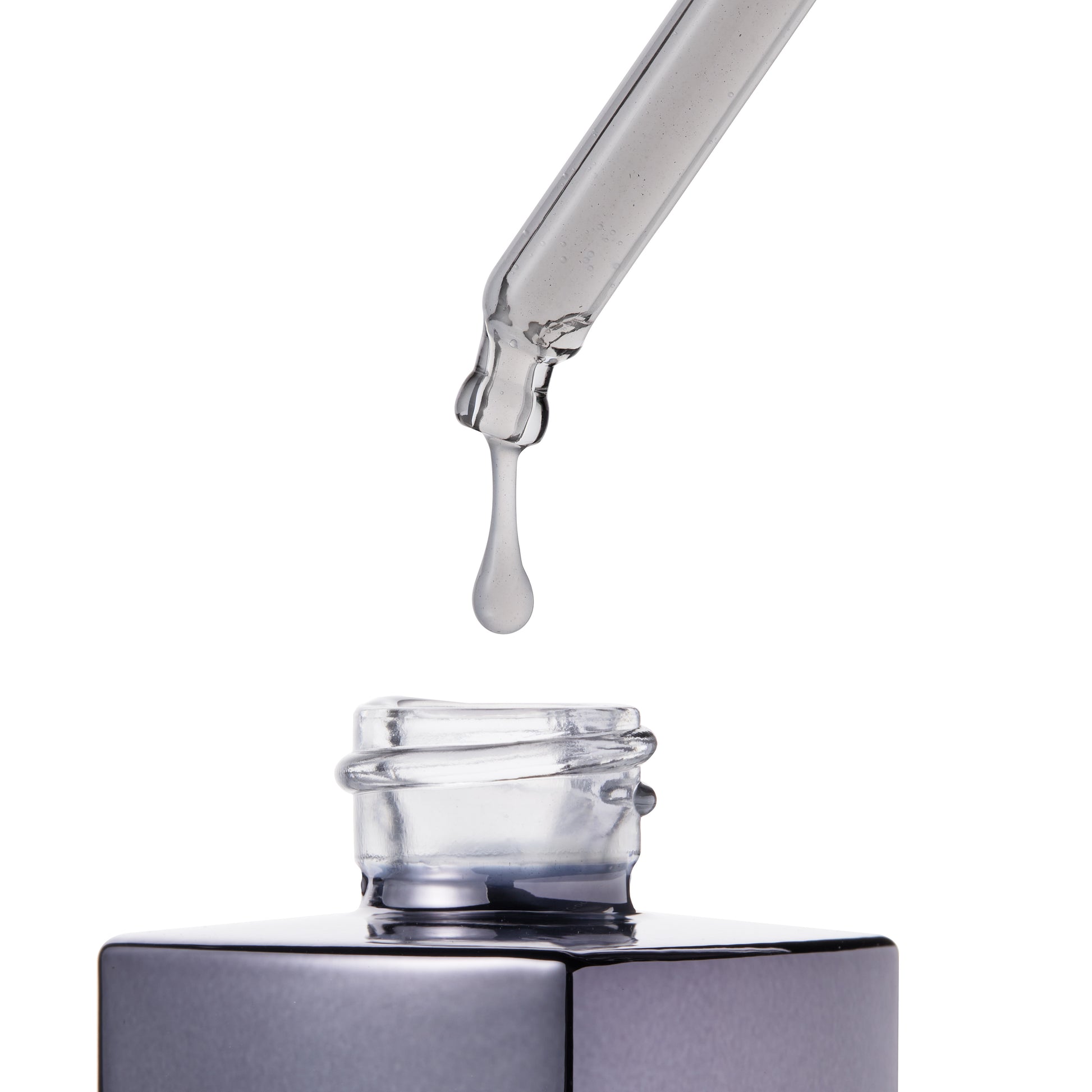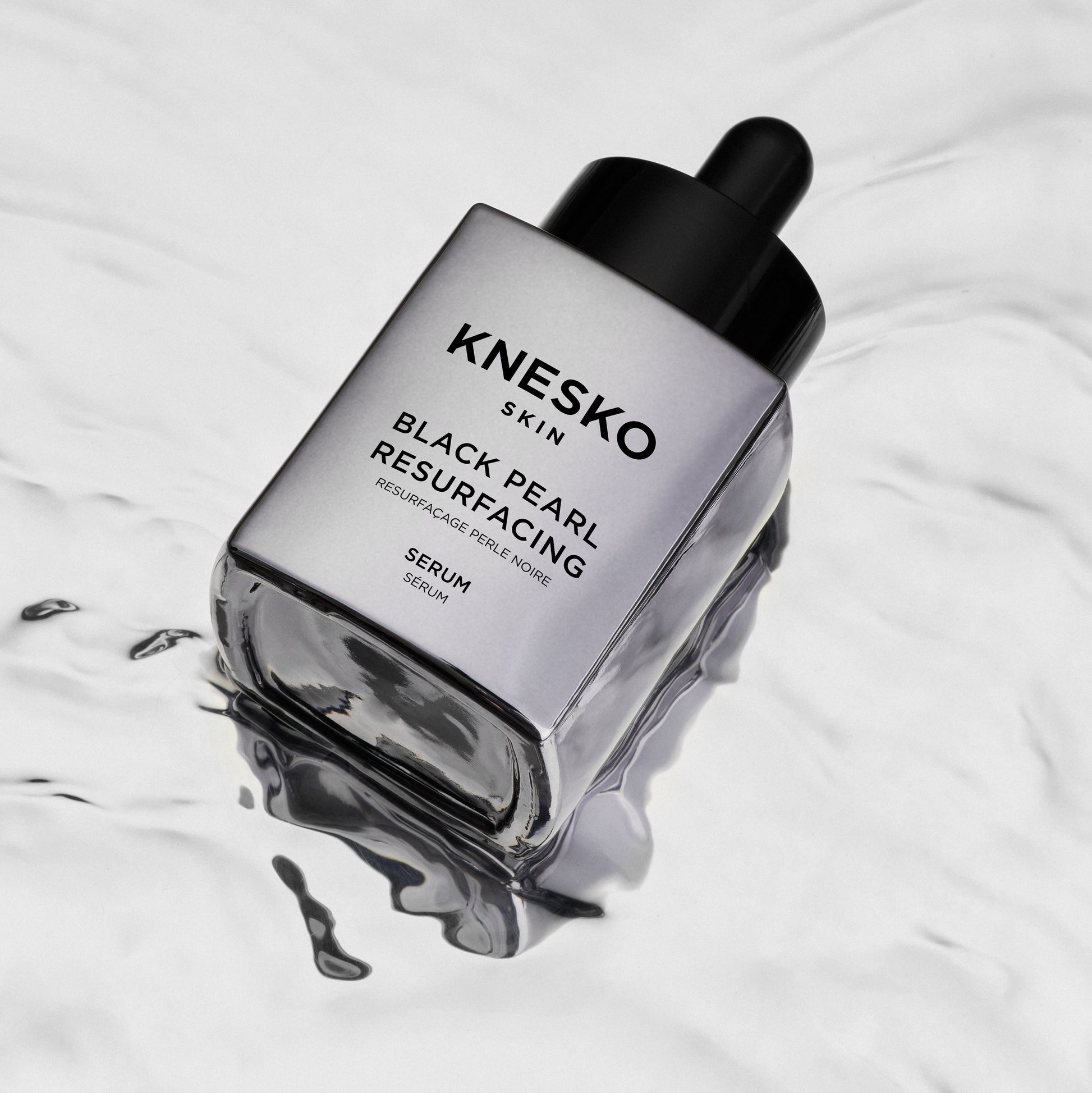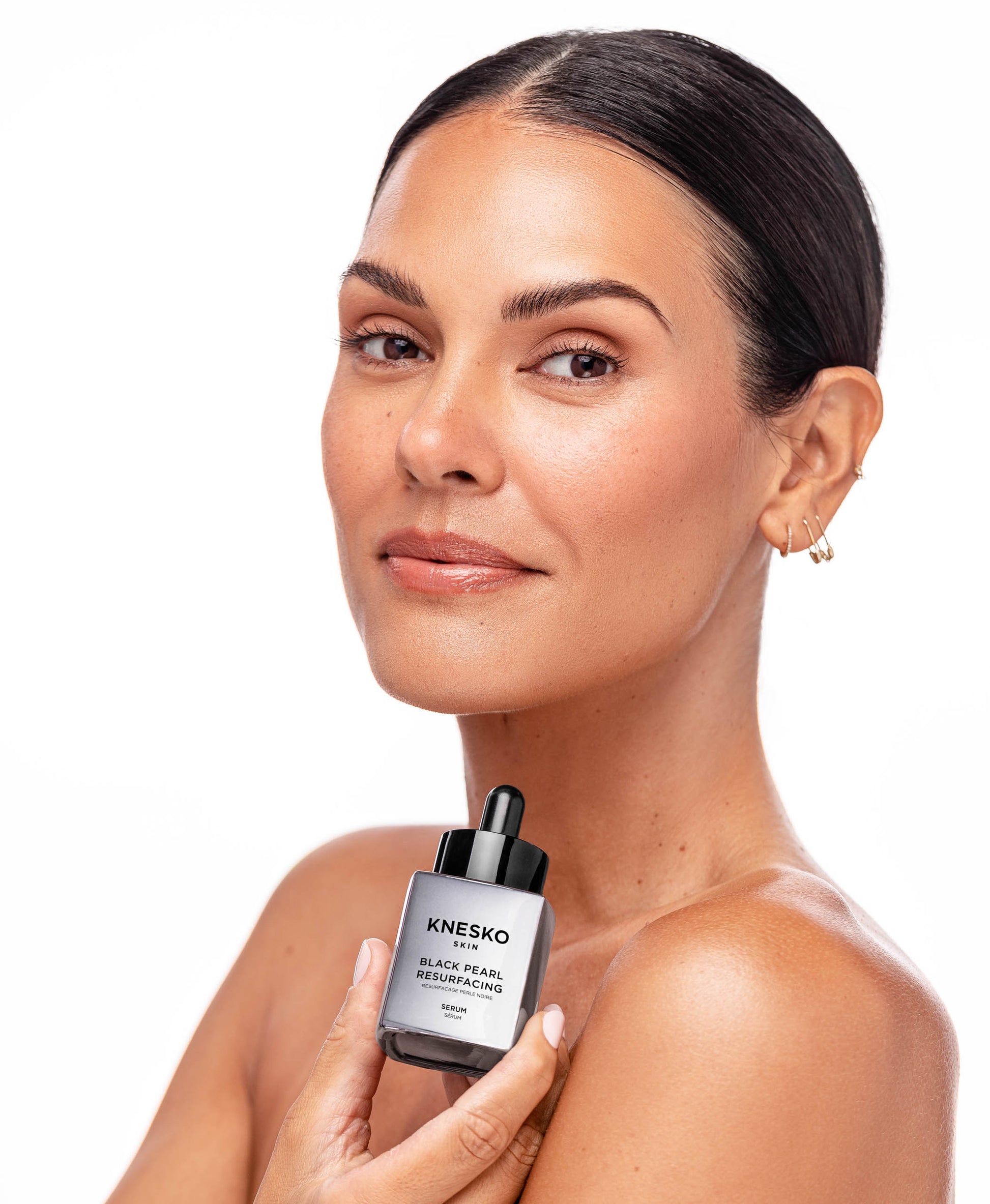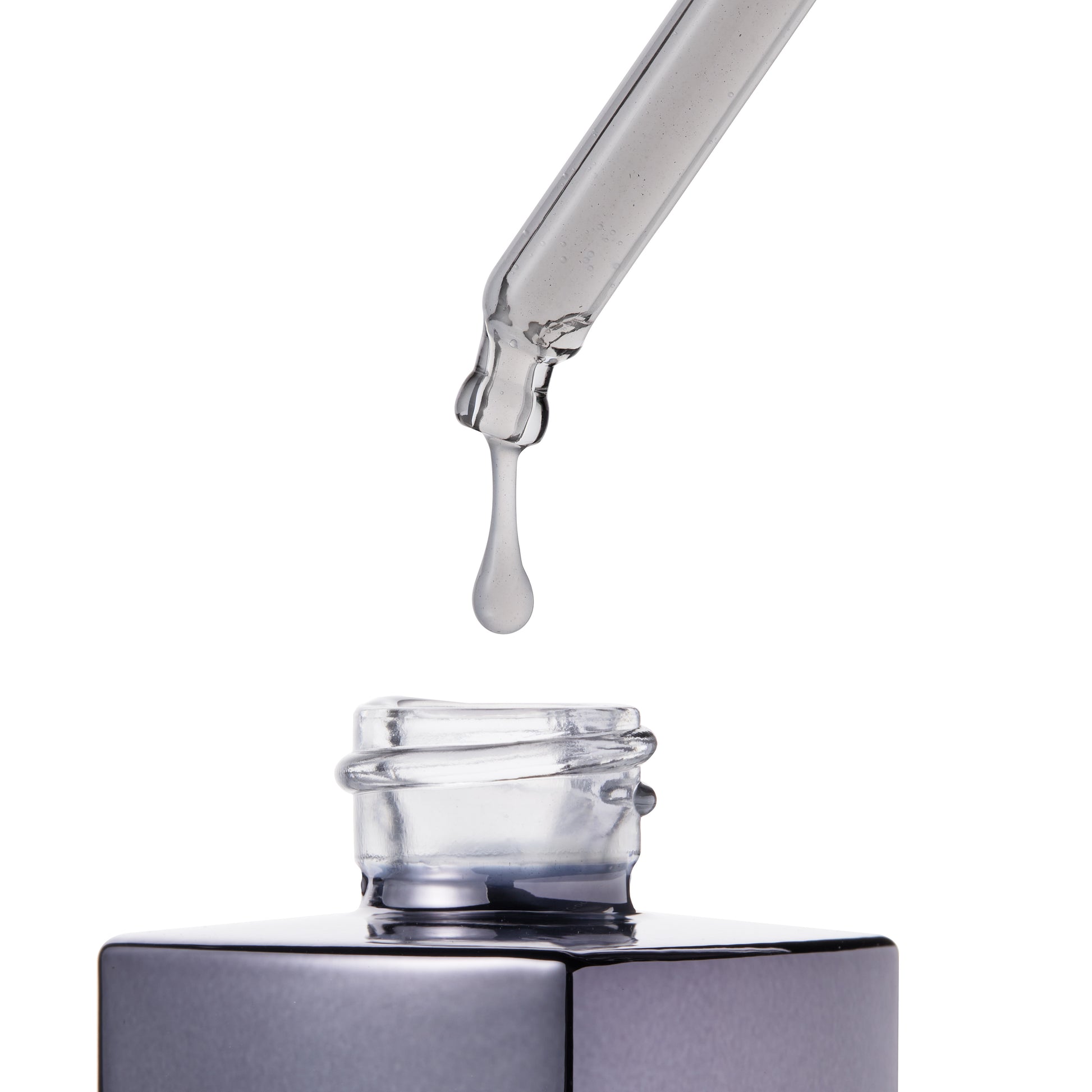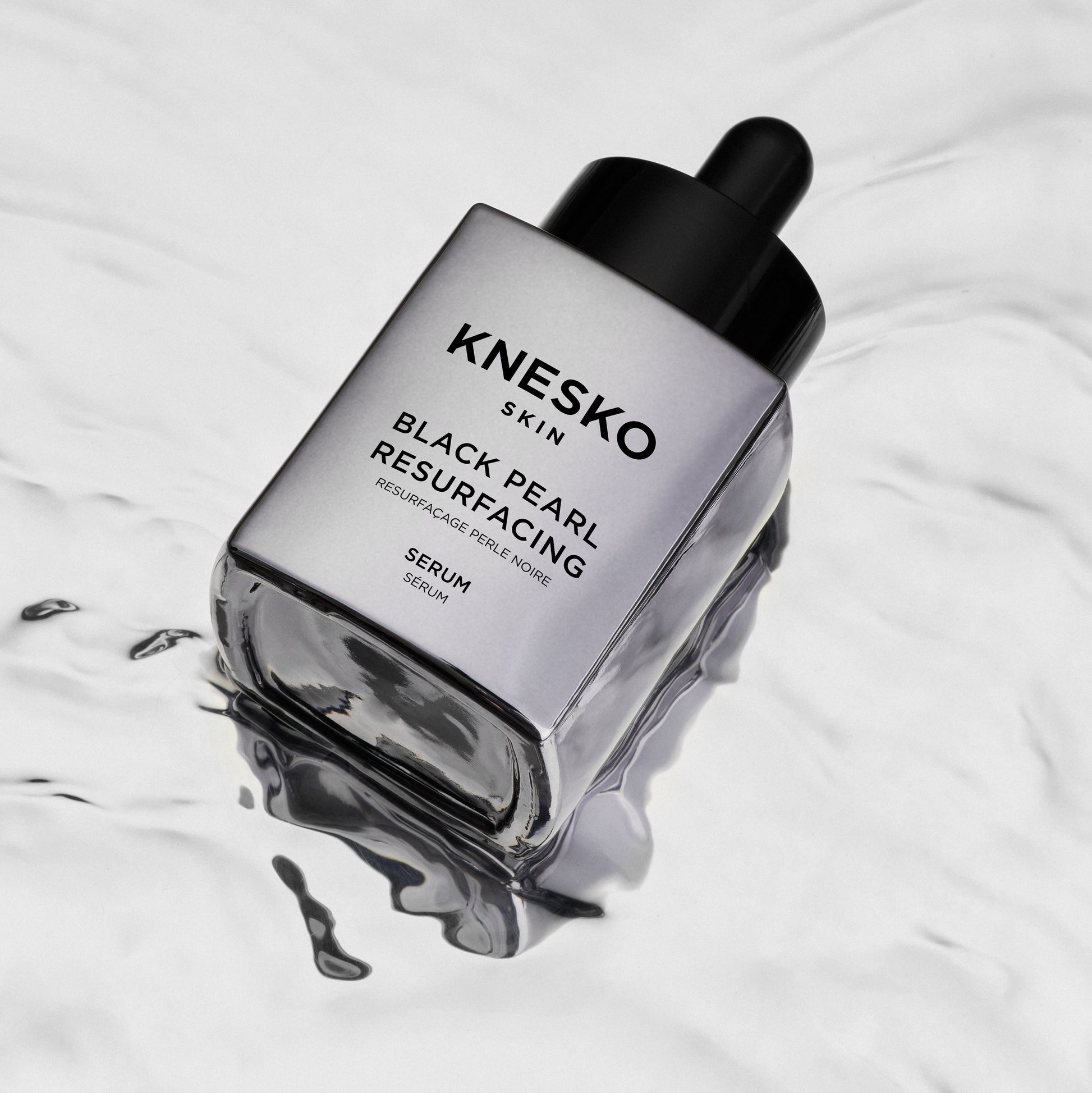 Black Pearl Resurfacing Serum
Resurface • Renew • Retexturize
Scientifically formulated with Black Pearl and ingredients in the complexion-reviving Advanced Resurfacing Complex,the Black Pearl Resurfacing Serum is well-equipped to resurface, renew, and retexturize skin of any age. Just a few drops and you'll slough off dead skin cells to reveal smoother, fresher skin.
Black pearl detox, grounded, complexion, fatigue, dark circles, stress, gift sets, anti-aging, serum
Regular price
Sale price
$175
Unit price
per
Sale
Sold out
free domestic shipping within the US on orders $70+
30 day returns
earn 425 loyalty points
1 tree planted for each product sold
Product Details

Power-packed with a total of 8 AHAs and 2 PHAs, this serum is ready to transform dull to dazzle. Working together, the gentle exfoliation, pore-minimizing, and hyperpigmentation-reducing benefits of

Lactic Acid

are supported by the small molecular size of

Glycolic Acid

, which penetrates skin to trigger collagen production and contribute to a 59% in skin smoothness (over 2 weeks). Low-irritating, high-exfoliating

Mandelic Acid

sloughs away dead skin cells, while also promoting cell turnover to support brighter skin and restore its natural glow.

All serums are crafted using

Advanced Complexes

, which are a more potent, powerful take on the serums found in our masks. Still, they feature our proprietary

GEMCLINICAL® Technology

, which acts as a one-way delivery system to maximize infusion of the doctor-formulated ingredients and enhance the treatment results.
Benefits

Resurfacing | Renewing | Retexturizing | Pore-Refining | Exfoliating | Revitalizing | Blemish-Minimizing |Wrinkle Smoothing | Increases Cell Turnover
Ingredients

Black Pearl: A "Queen of the Sea" ingredient sourced from the deep, turquoise waters of Tahitian lagoons that has been used for thousands of years in traditional Chinese medicine for its contribution to nourished, moisturized, and protected skin.
Lactic Acid: A gentle AHA that is clinically proven to exfoliate, reduce hyperpigmentation, minimize pore size, and promote smoother, brighter, and more uniform skin.
Glycolic Acid: An exfoliating AHA that reduces the appearance of fine lines, wrinkles, and blemishes and works with Lactic Acid to contribute to a 59% increase in skin smoothness and 88% improvement in skin brightness in just 2 weeks.
Mandelic Acid: A low-irritating, high-exfoliating AHA that promotes cell turnover, an even skin tone, and a reduction in hyperpigmentation—resulting in brighter, healthier skin.
Gluconolactone: A moisture-attracting PHA that hydrates, gently exfoliates, dissolves dead skin cells, and imparts anti-aging effects.
Lactobionic Acid: A highly skin-compatible PHA and humectant that moisturizes and restores skin's barrier, while joining Mandelic Acid and Gluconolactone in producing a 16% reduction in dark spot appearance (over 56 days).
AHA Fruit Acid Blend: A combination of 5 AHAs—from Bilberry, Sugar Cane, Orange, Lemon, and Sugar Maple extracts—that immediately contributes to rejuvenated, moisturized, and wrinkle-free skin, all while sloughing off dead skin cells and increasing rates of cellular renewal.

Full Ingredient List: Water/Aqua/Eau, Dimethyl Isosorbide, Lactic Acid, Glycerin, Vaccinium Myrtillus Fruit Extract Glycolic Acid, Mandelic Acid, Gluconolactone, Lactobionic Acid, Saccharum Officinarum (Sugar Cane) Extract, Citrus Aurantium Dulcis (Orange) Fruit Extract, Citrus Limon (Lemon) Fruit Extract, Acer Saccharum (Sugar Maple) Extract, Charcoal Powder, Melaleuca Alternifolia (Tea Tree) Leaf Oil, Calophyllum Inophyllum Seed Oil, Coffea Arabica Extract, Camellia Sinensis Leaf Extract, Sodium Hyaluronate, Sodium Acetylated Hyaluronate, Sodium Hyaluronate Crosspolymer, Hydrolyzed Sodium Hyaluronate, Hydrolyzed Collagen, Chondrus Crispus Extract, Hydrolyzed Pearl, Ethylhexylglycerin, Caprylyl Glycol, Pentylene Glycol, Sodium Magnesium Silicate, Hydroxyethyl Acrylate/Sodium Acryloyldimethyl Taurate Copolymer, Sorbitan Isostearate, Xanthan Gum, Hydroxyethylcellulose, Polyacrylate Crosspolymer-6, Polysorbate-60, T-Butyl Alcohol, Sorbic Acid, Citric Acid, Sodium Hydroxide, Benzyl Alcohol, Potassium Sorbate, Sodium Benzoate, 1,2-Hexanediol.
Holistic Benefits

WHAT IS HOLISTIC HEALING?
As a core of KNESKO's philosophy, we take a holistic approach to beauty. Our products are infused with gemstones and minerals and charged with Reiki Energy by our founder and Reiki Master, Lejla Cas. The gemstones have been consciously selected to help balance a different chakra, or energy center, and each chakra is associated with a different mantra, or positive intention.

WHY YOU NEED THIS
Improved wellness is not just for your skin—but also for your soul! Our chakras become blocked when negative thoughts or stress invade our lives. This has a detrimental effect on our spirit, and also accelerates signs of aging on our skin. By rebalancing your chakras, you eliminate stress and open yourself to self-love, gratitude, and healing. As a practice anyone and everyone can do, repeating a mantra centers your mind on optimistic thoughts and draws your focus to positive intentions, bringing only good energy into your life.

HOW TO MAXIMIZE YOUR EXPERIENCE
Black Pearls are aligned with the Root Chakra or First Chakra, located at the base of your spine. Balancing your Root Chakra allows you to feel grounded and secure as you move forward on life's journey. As you relax and apply the serum, take deep cleansing breaths and repeat the mantra, "I am Grounded" three times. Set the intention for yourself to feel grounded, secure, and safe in the here and now.

KNESKO IS AN ENLIGHTENED PATHWAY TO BEAUTIFUL SKIN AND A GLOWING SPIRIT!
GEMCLINICAL® TECHNOLOGY

Every luxurious bottle of serum is infused with our proprietary

GEMCLINICAL® Technology

which enables infusion of effective minerals and gemstones into the serum and maximizes delivery of all active ingredients into your skin.

The glass bottles themselves have been carefully crafted to mimic each beautiful gemstone featured in the collection. They're also manufactured with recycled materials and designed to be upcycled and/or recycled after use.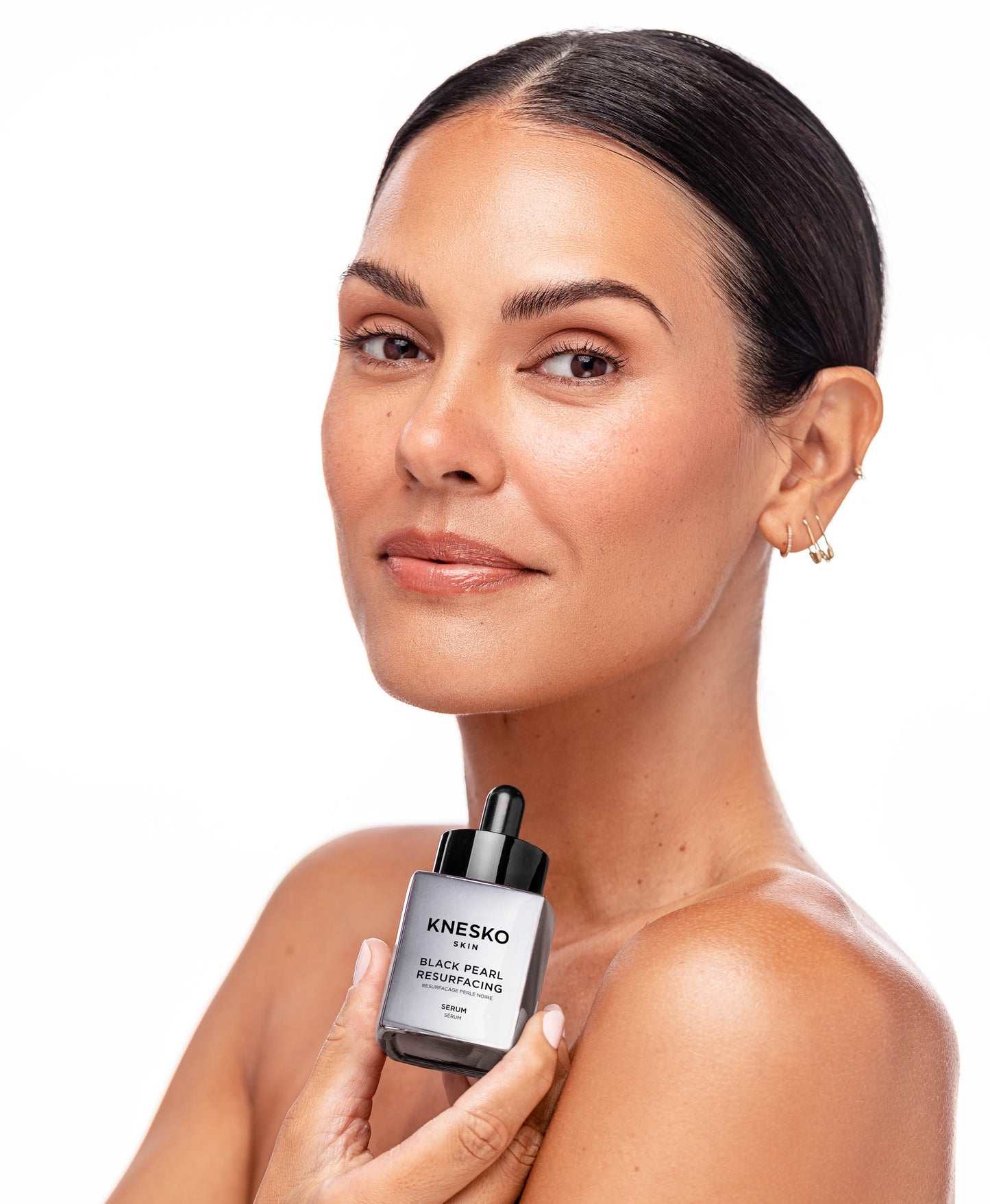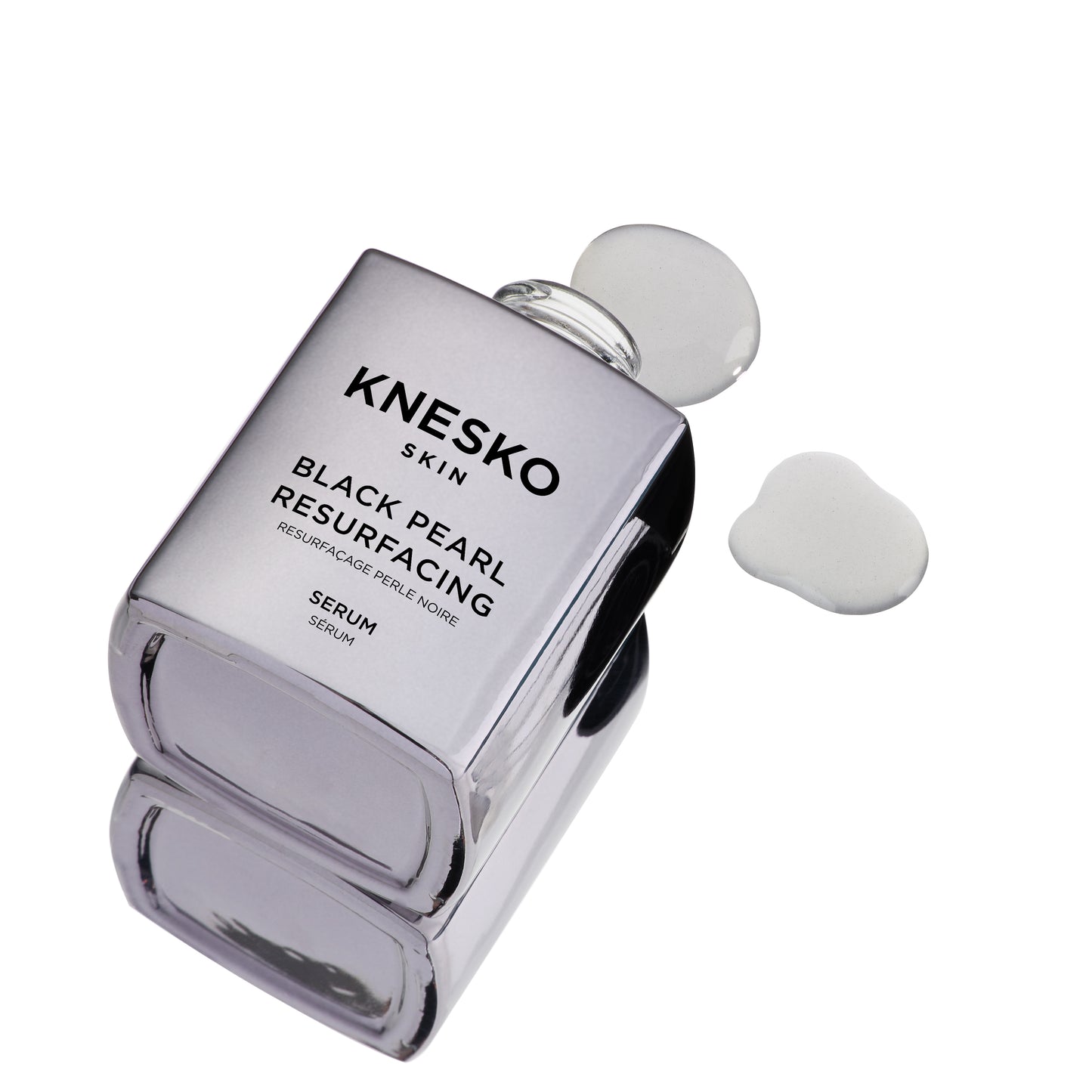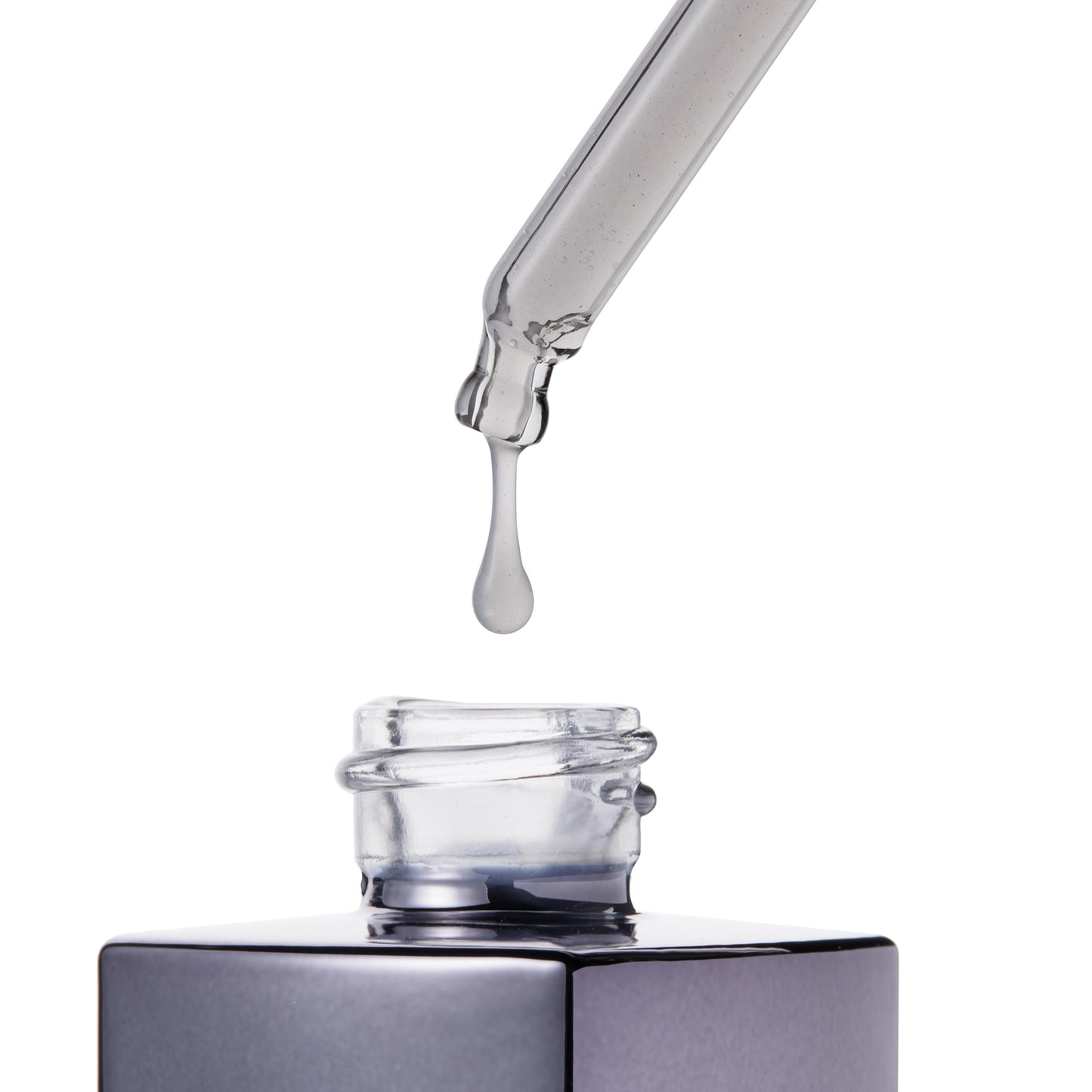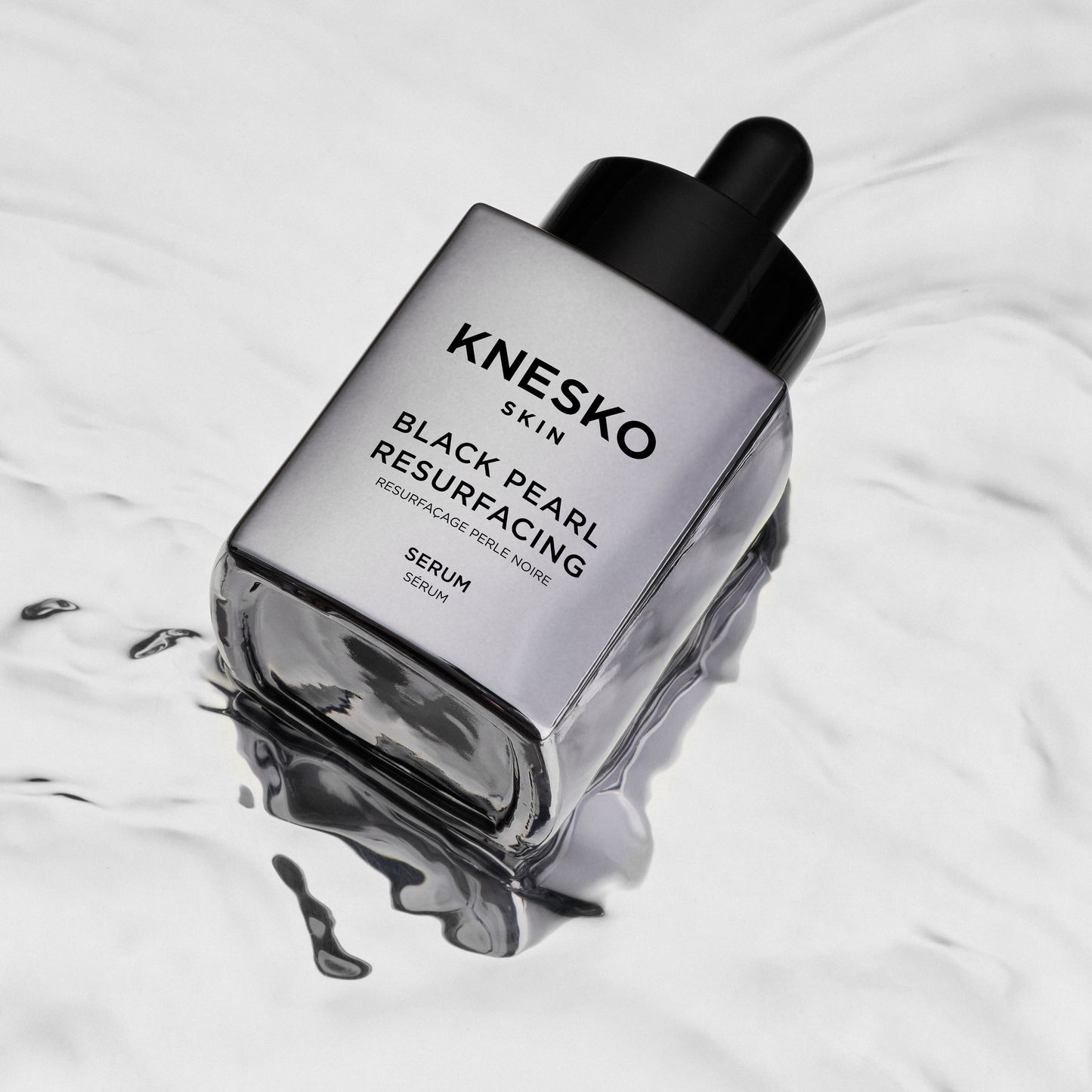 ×
How To Use
For optimal results, use daily AM and PM followed by your skincare regimen.
×