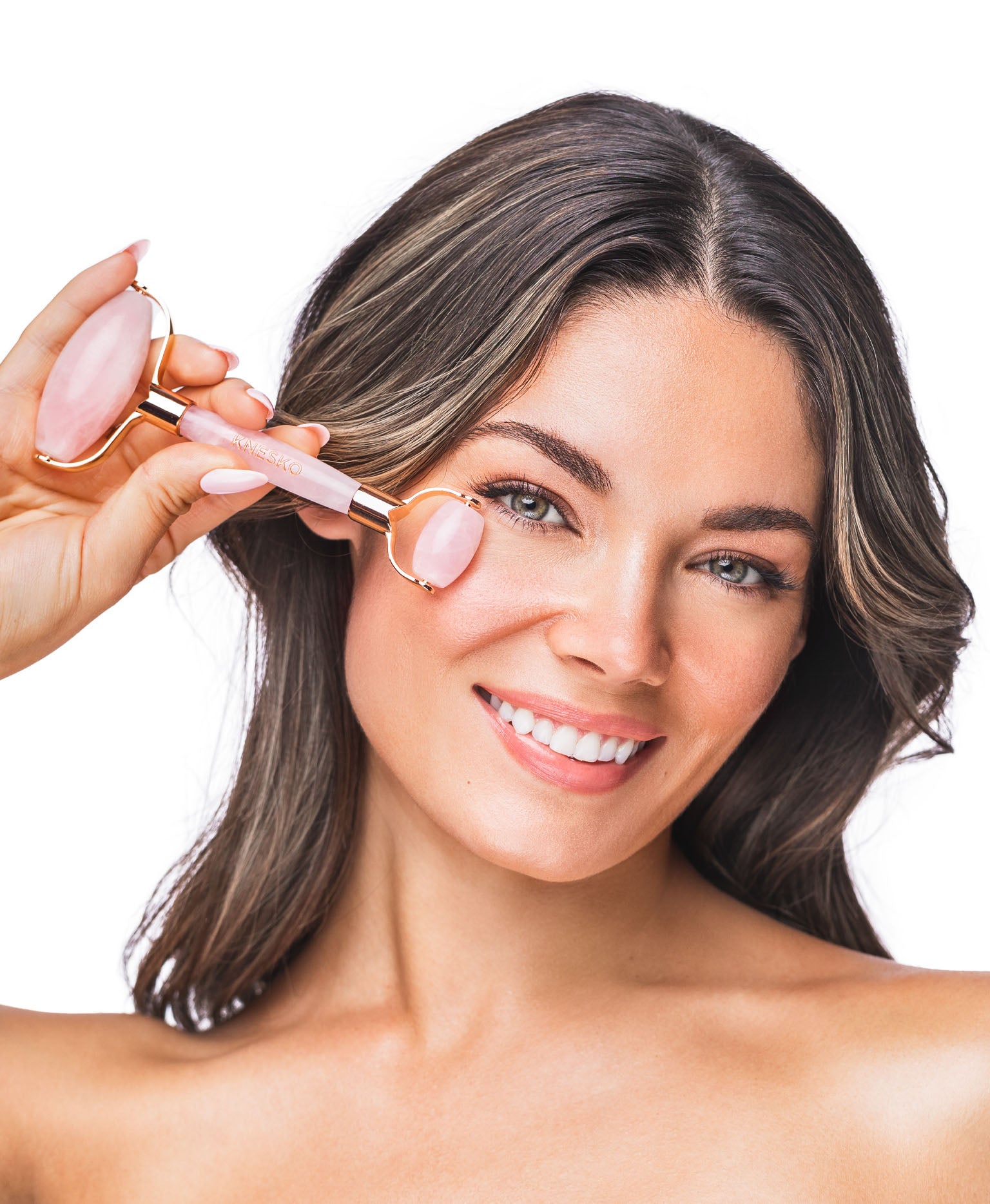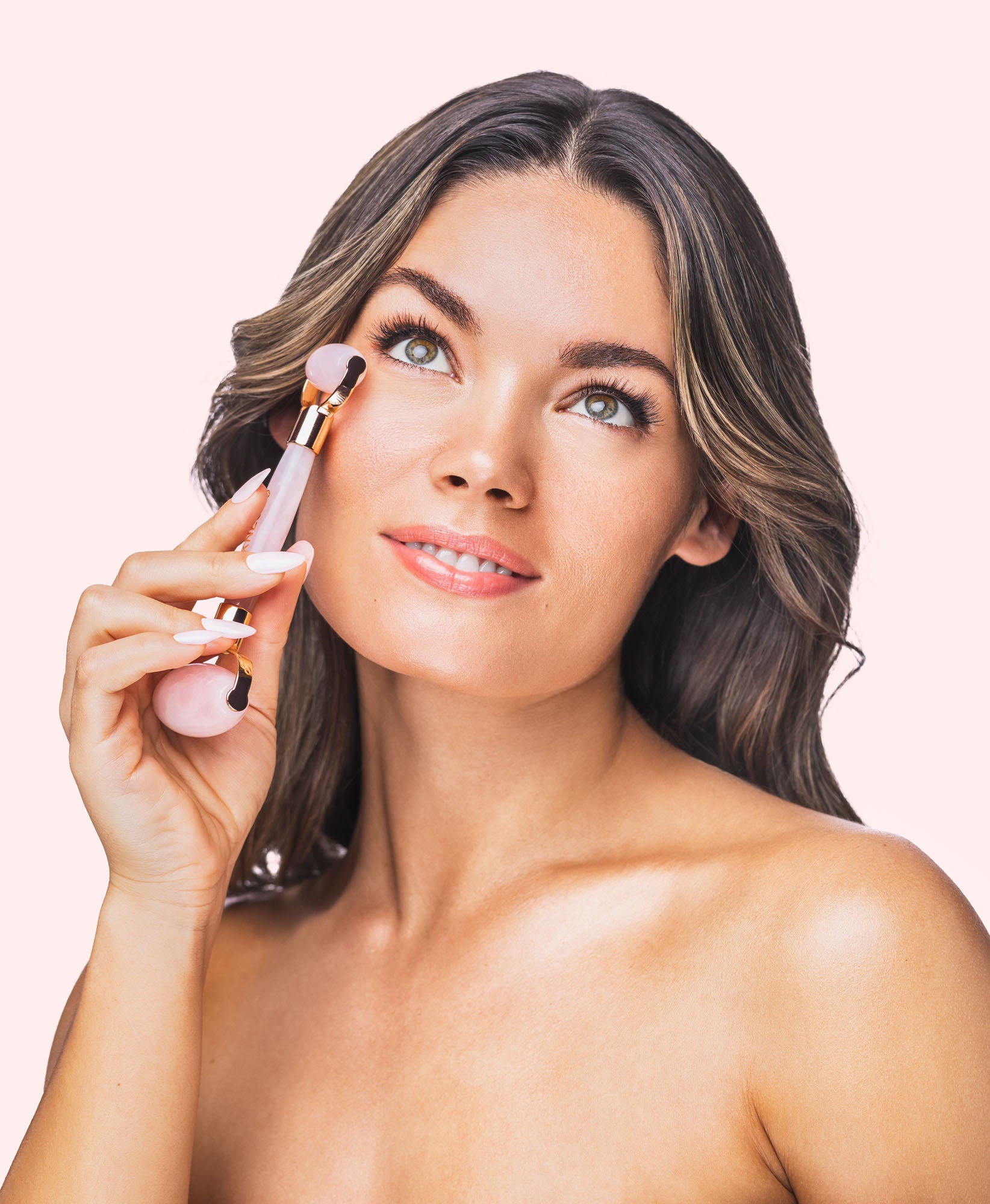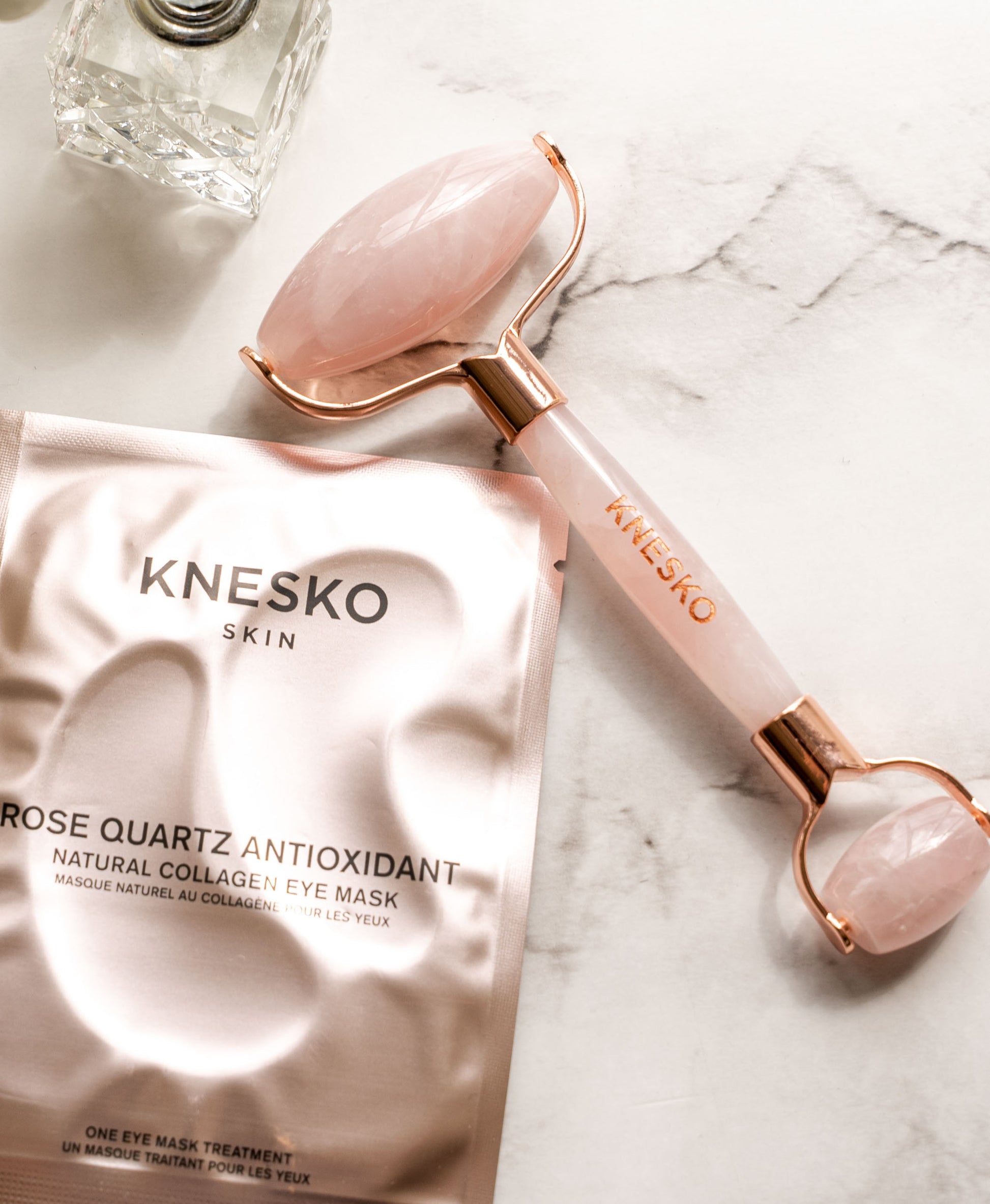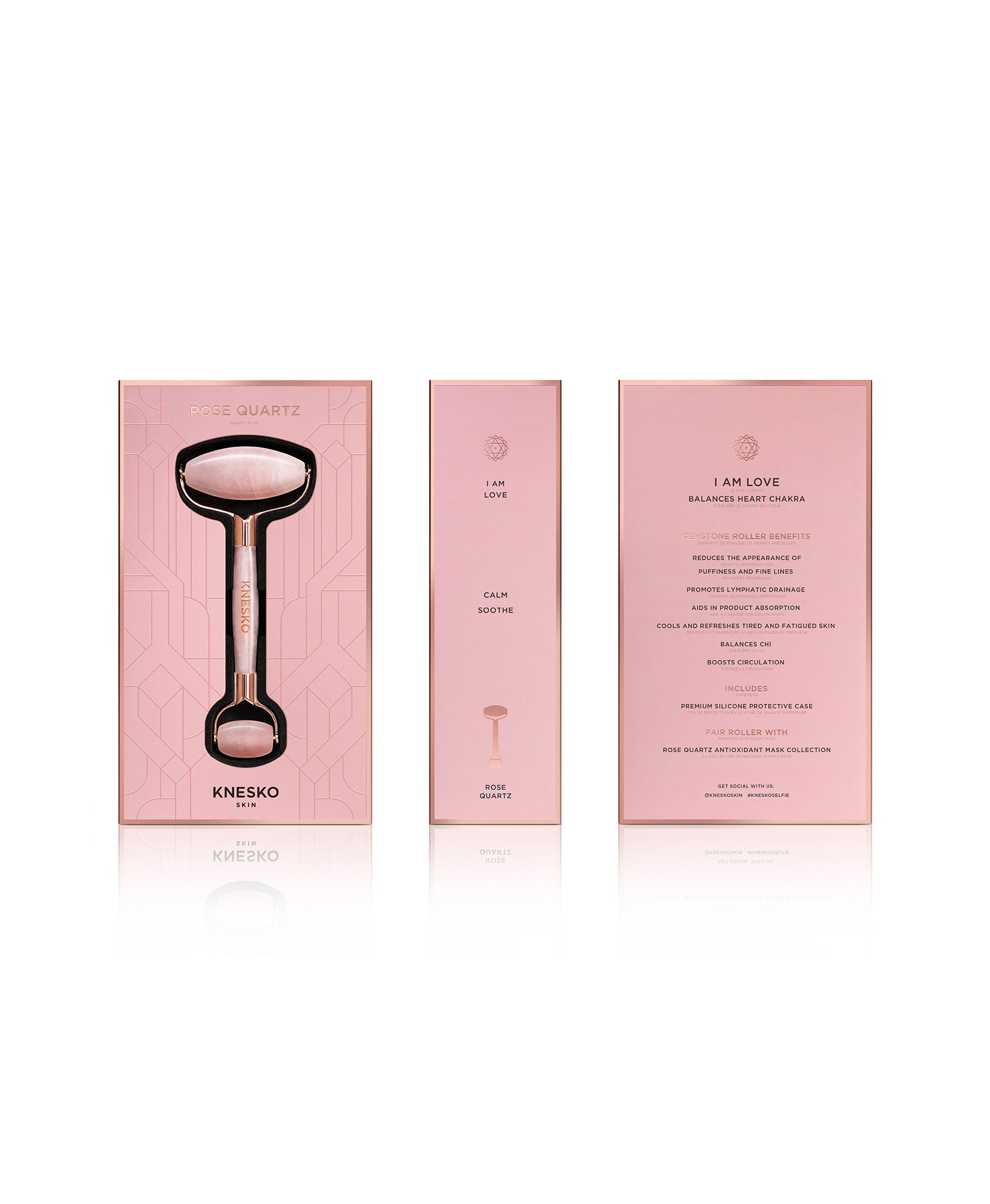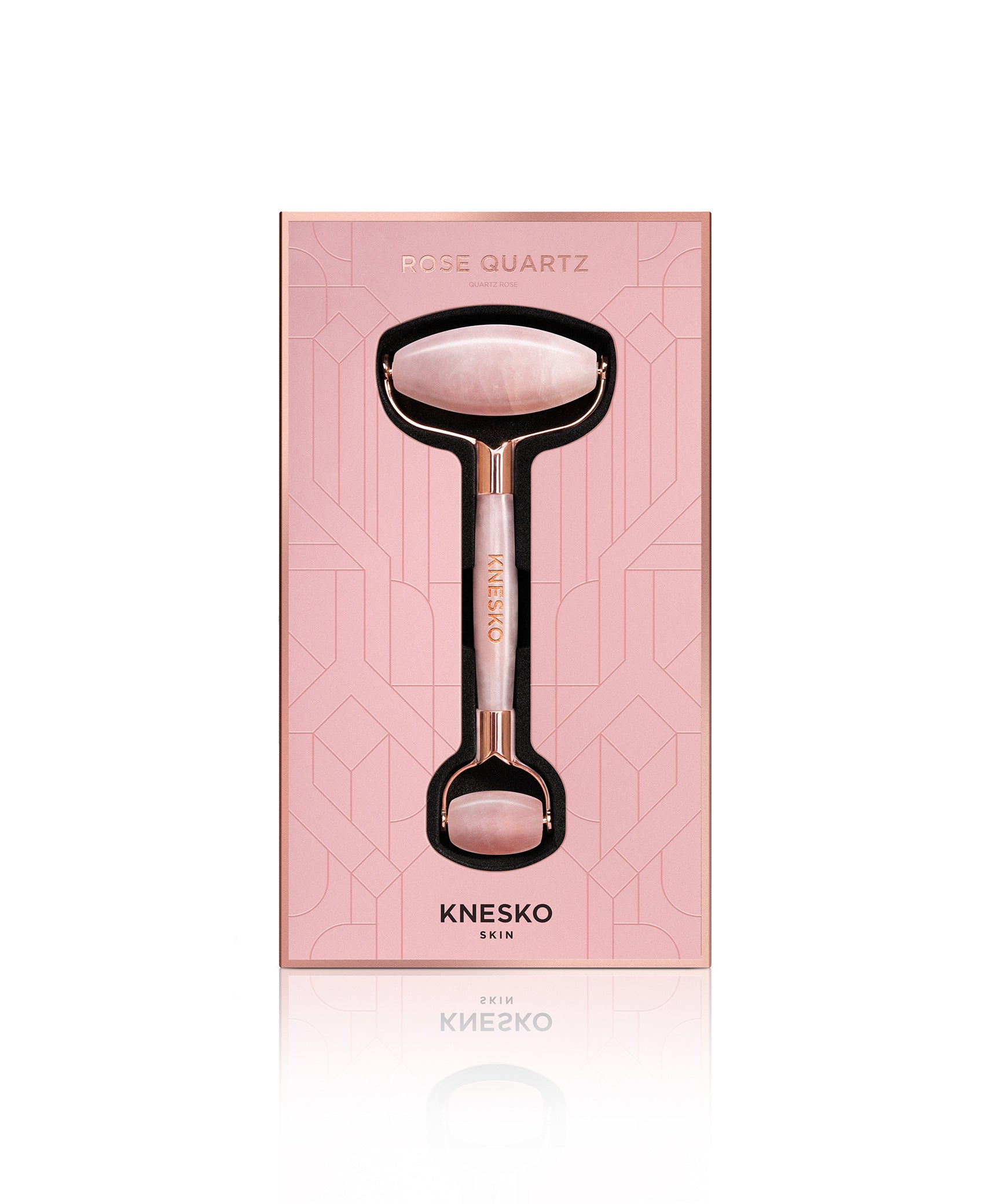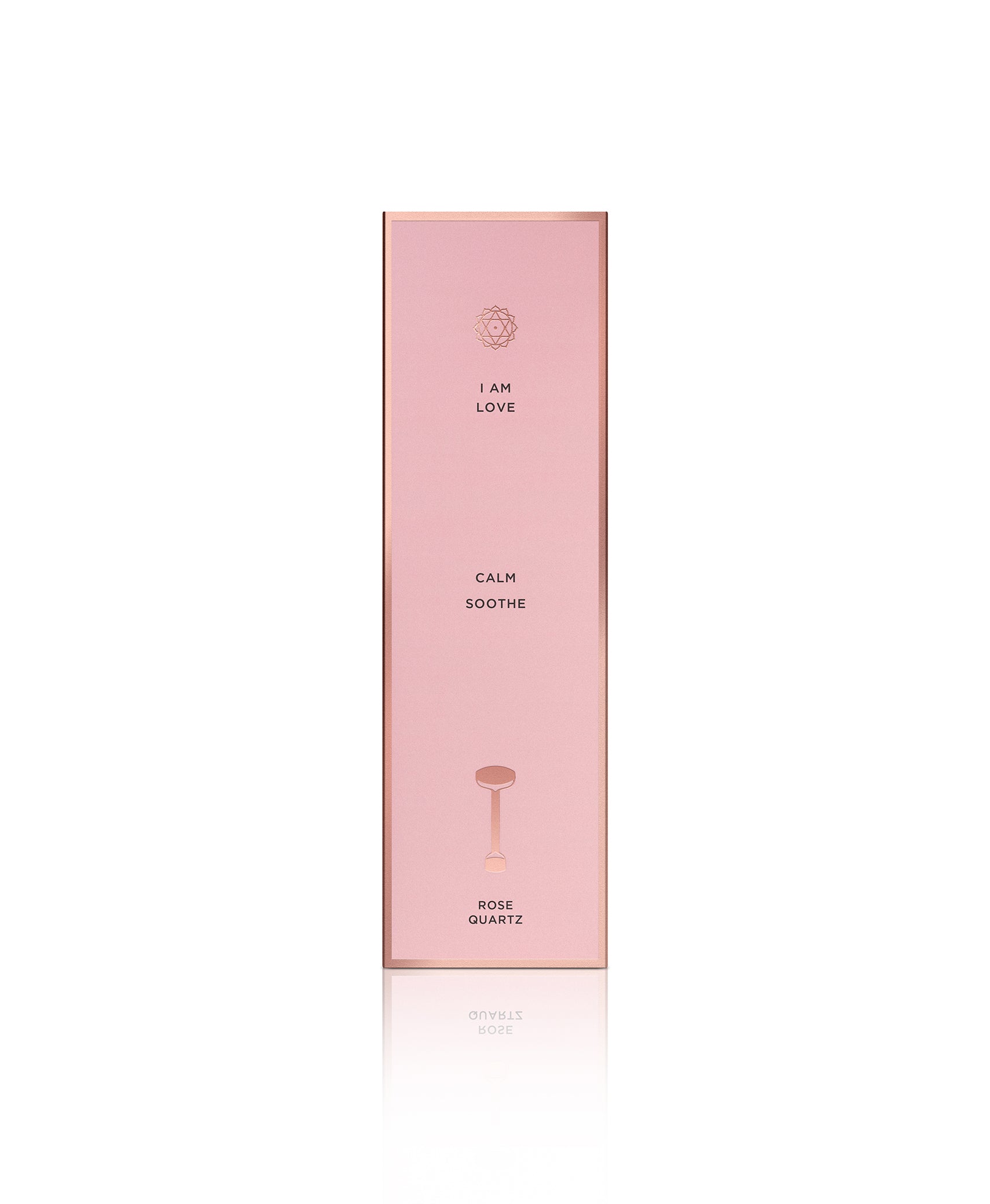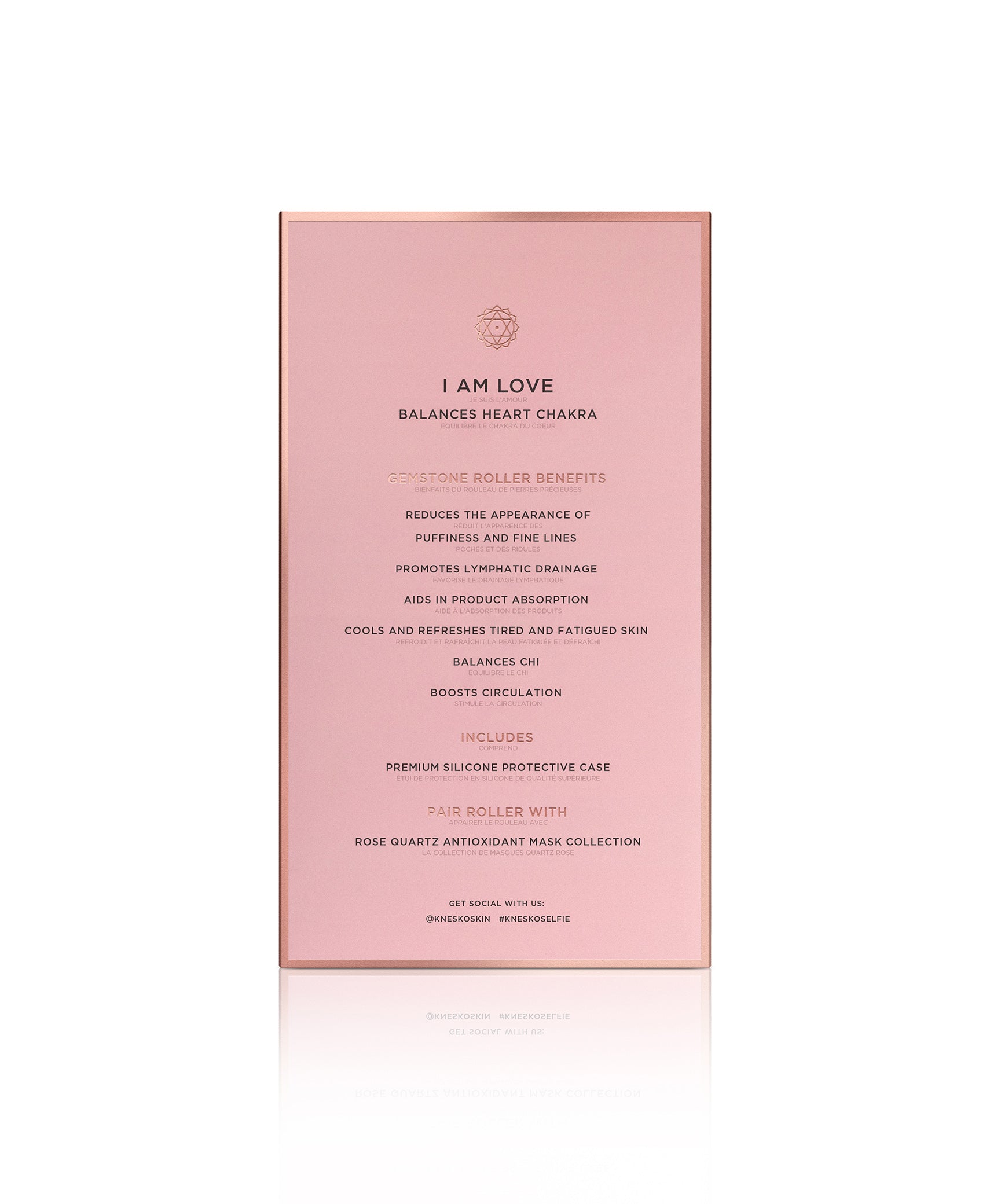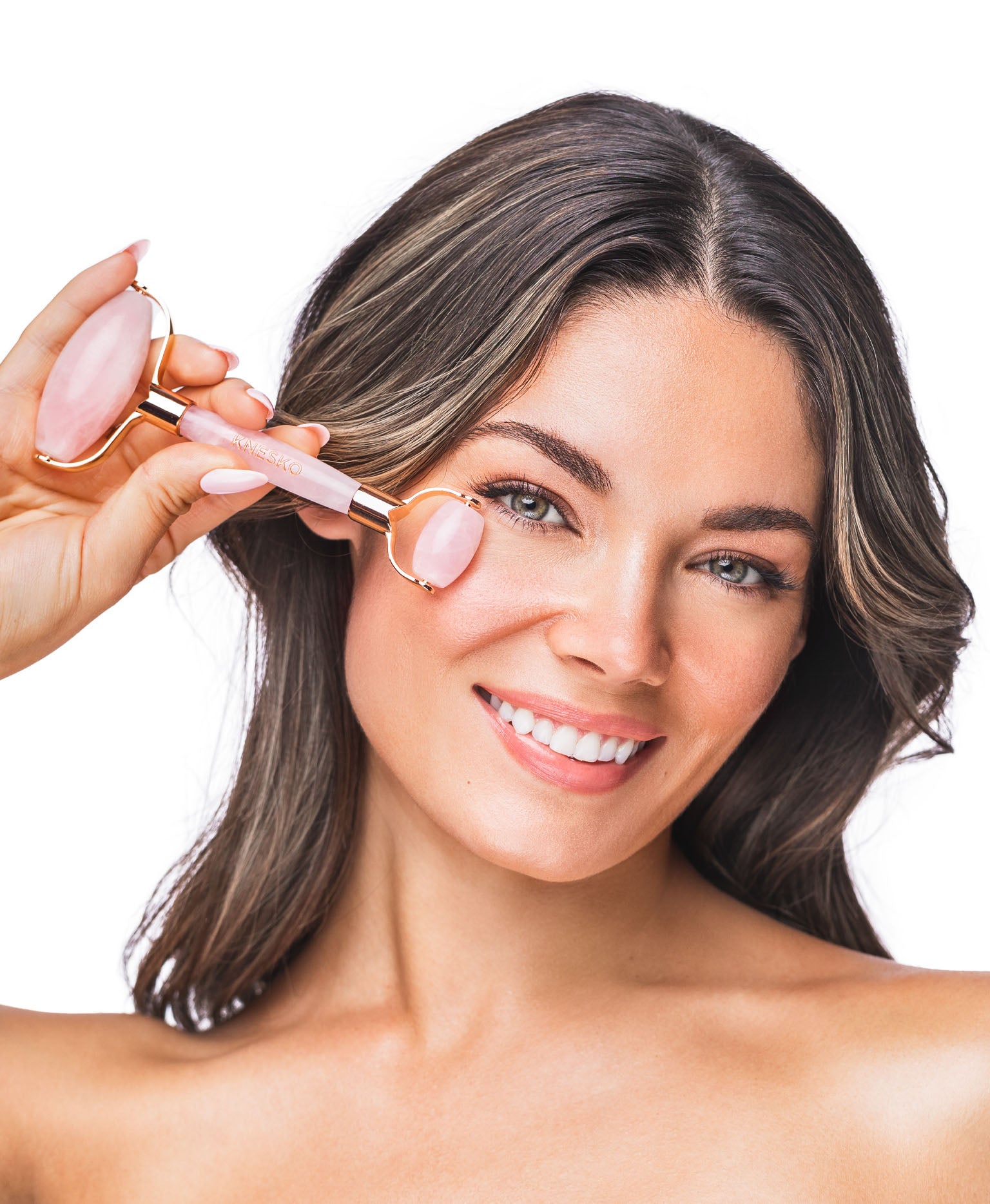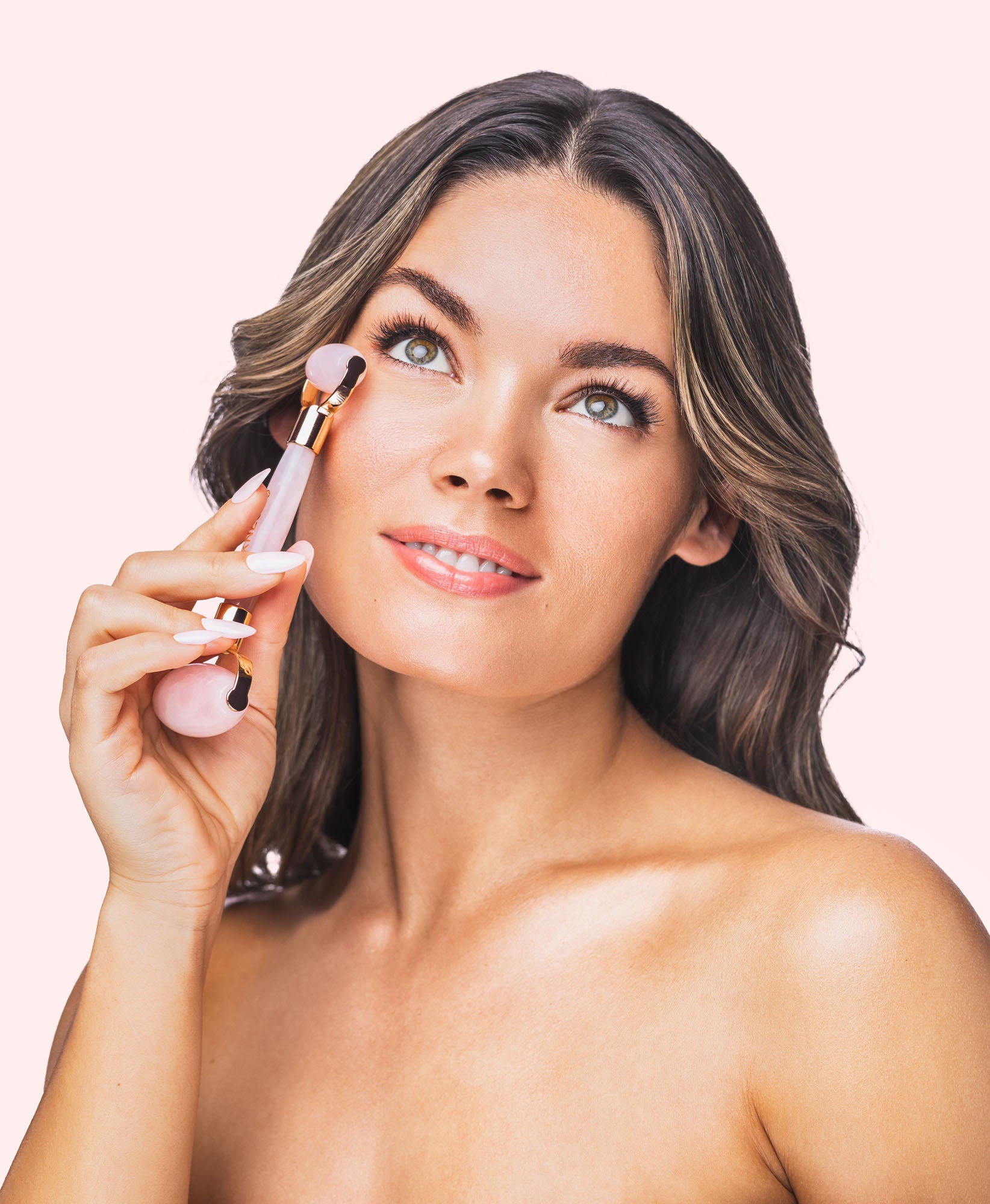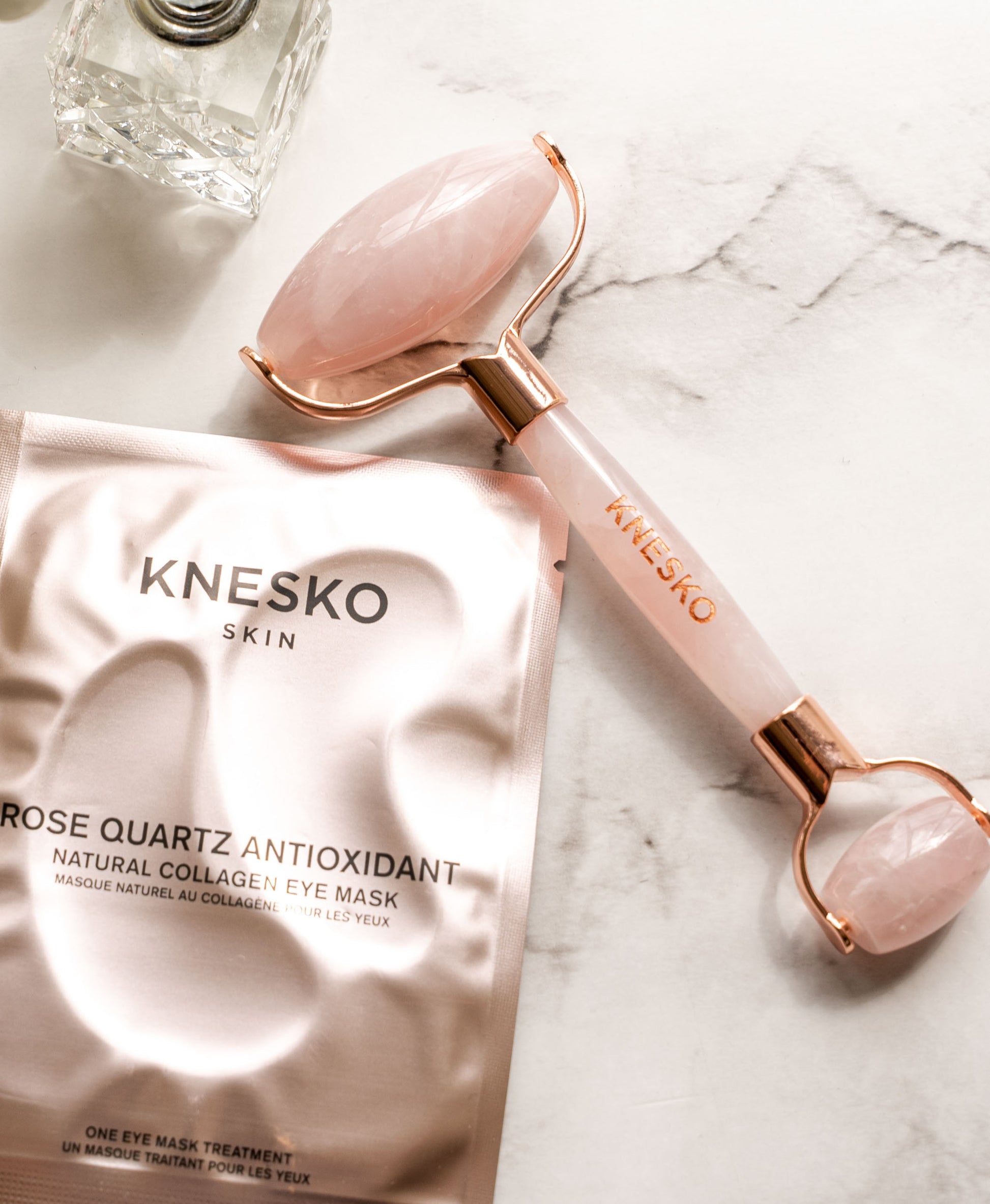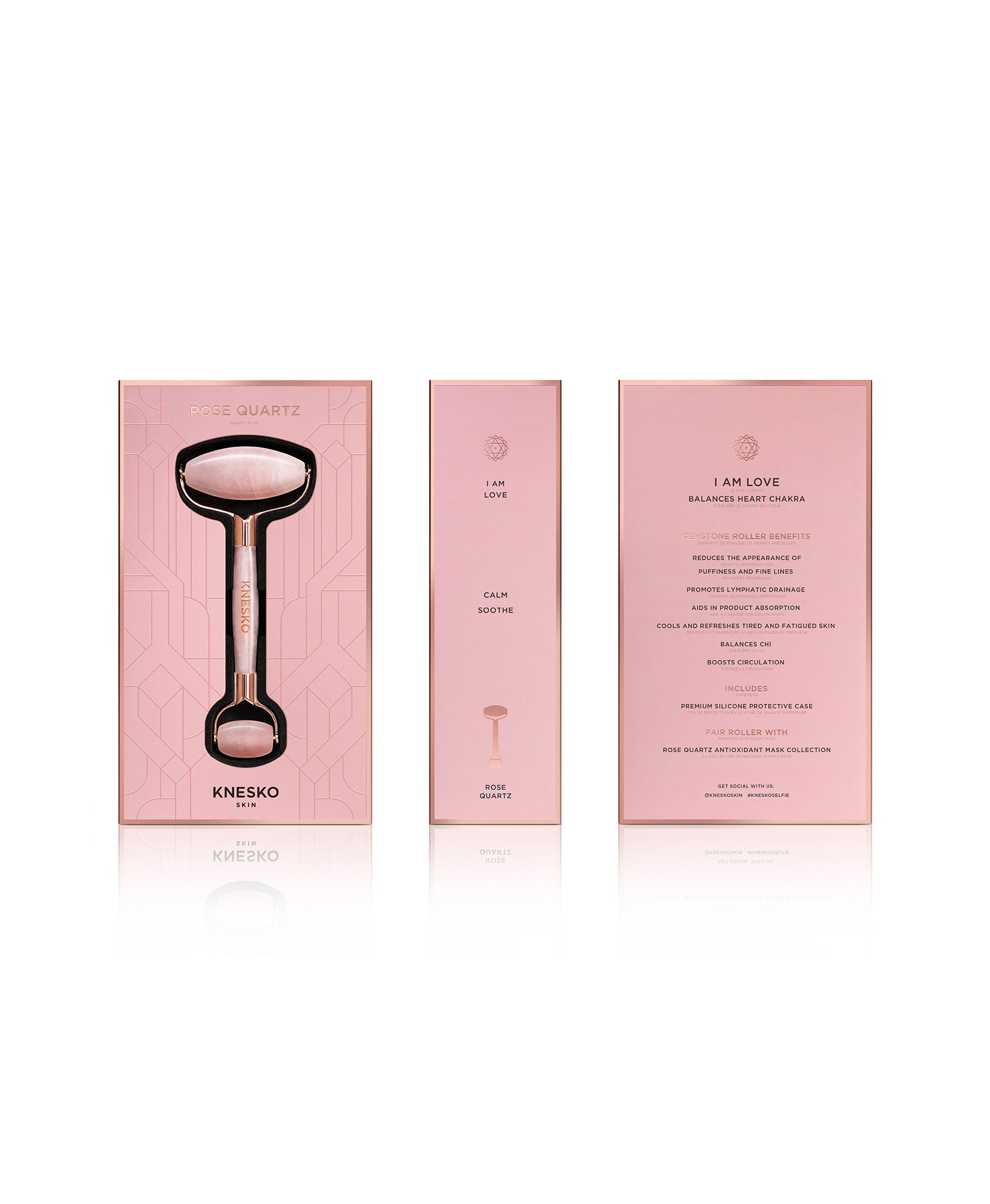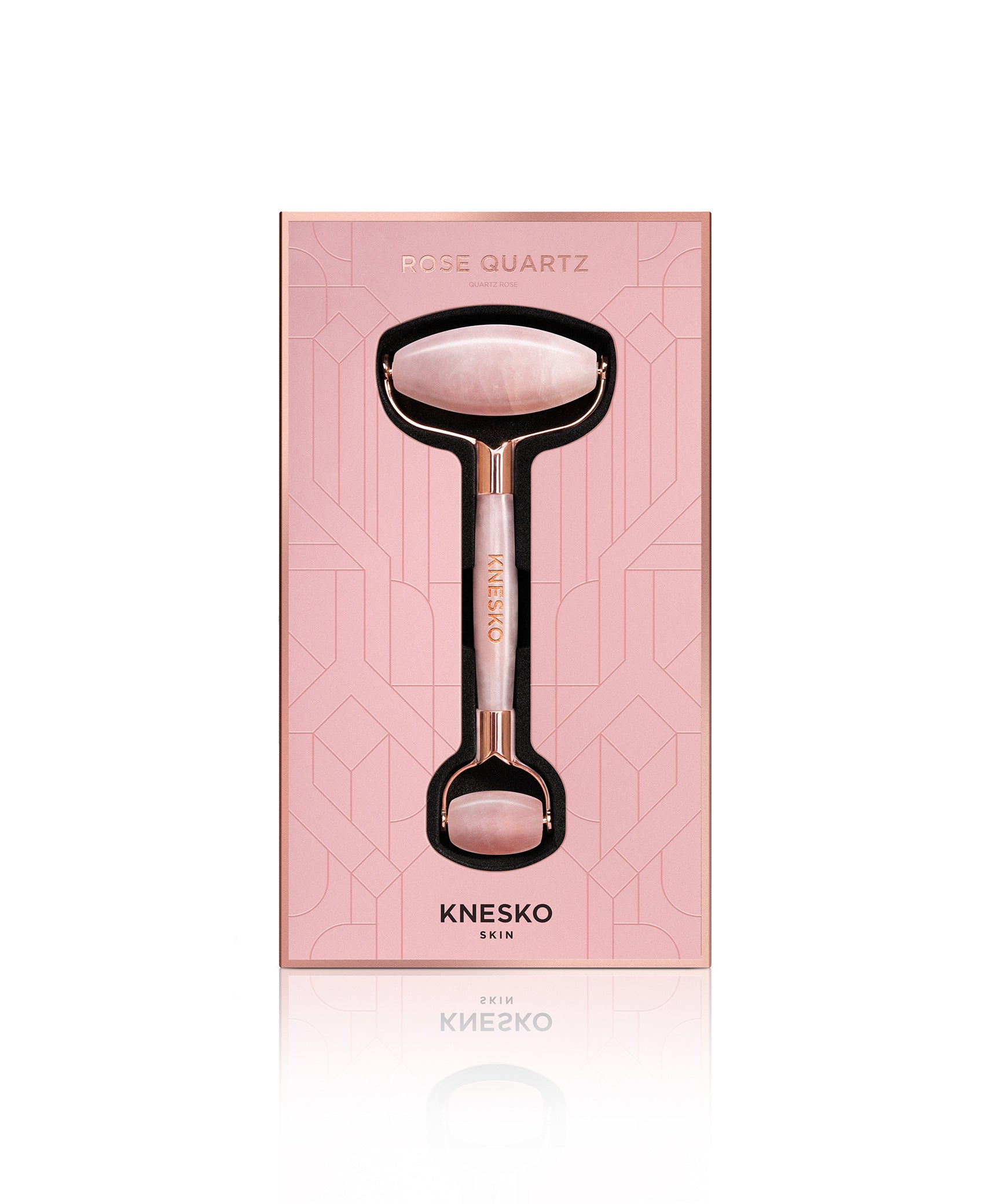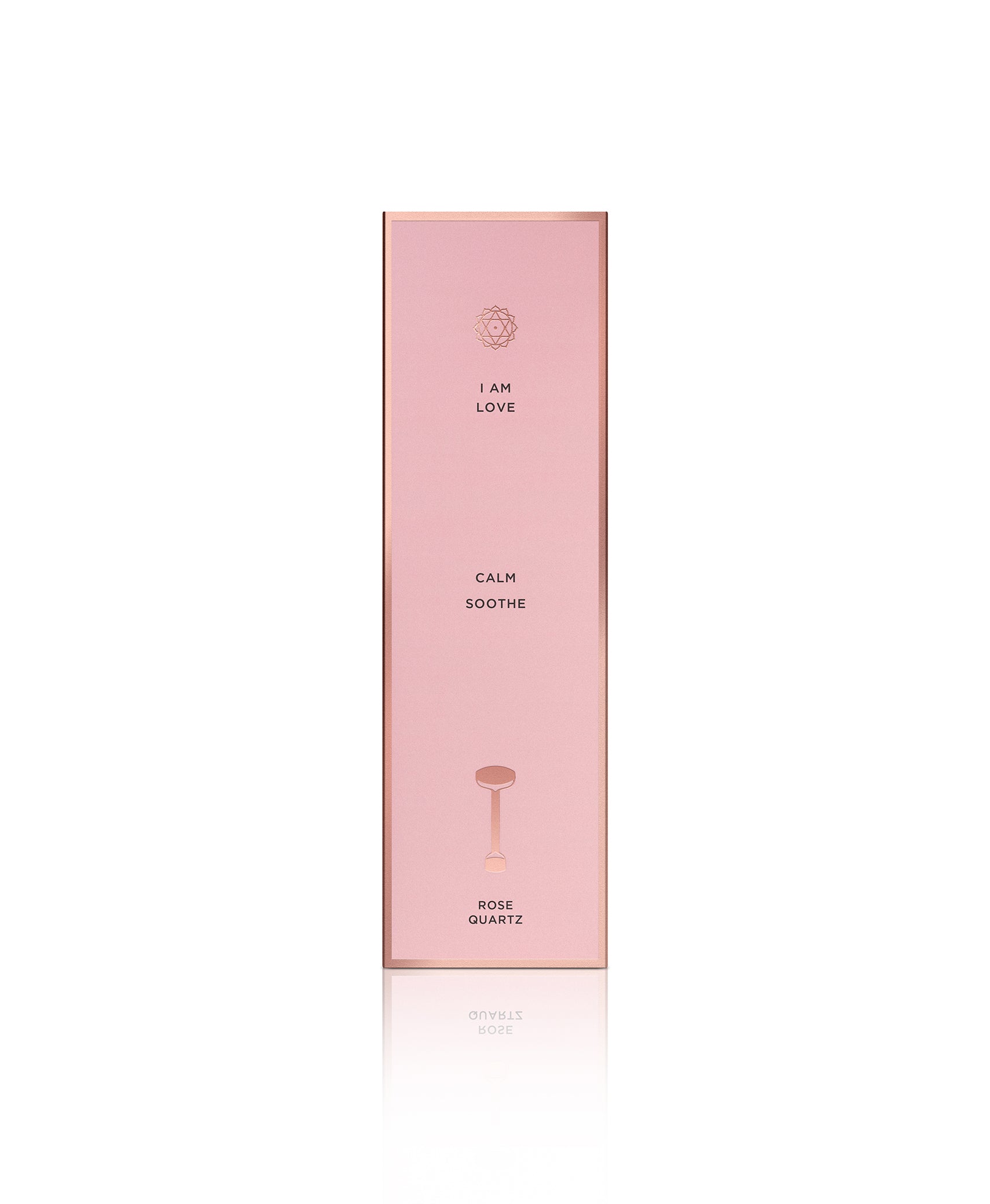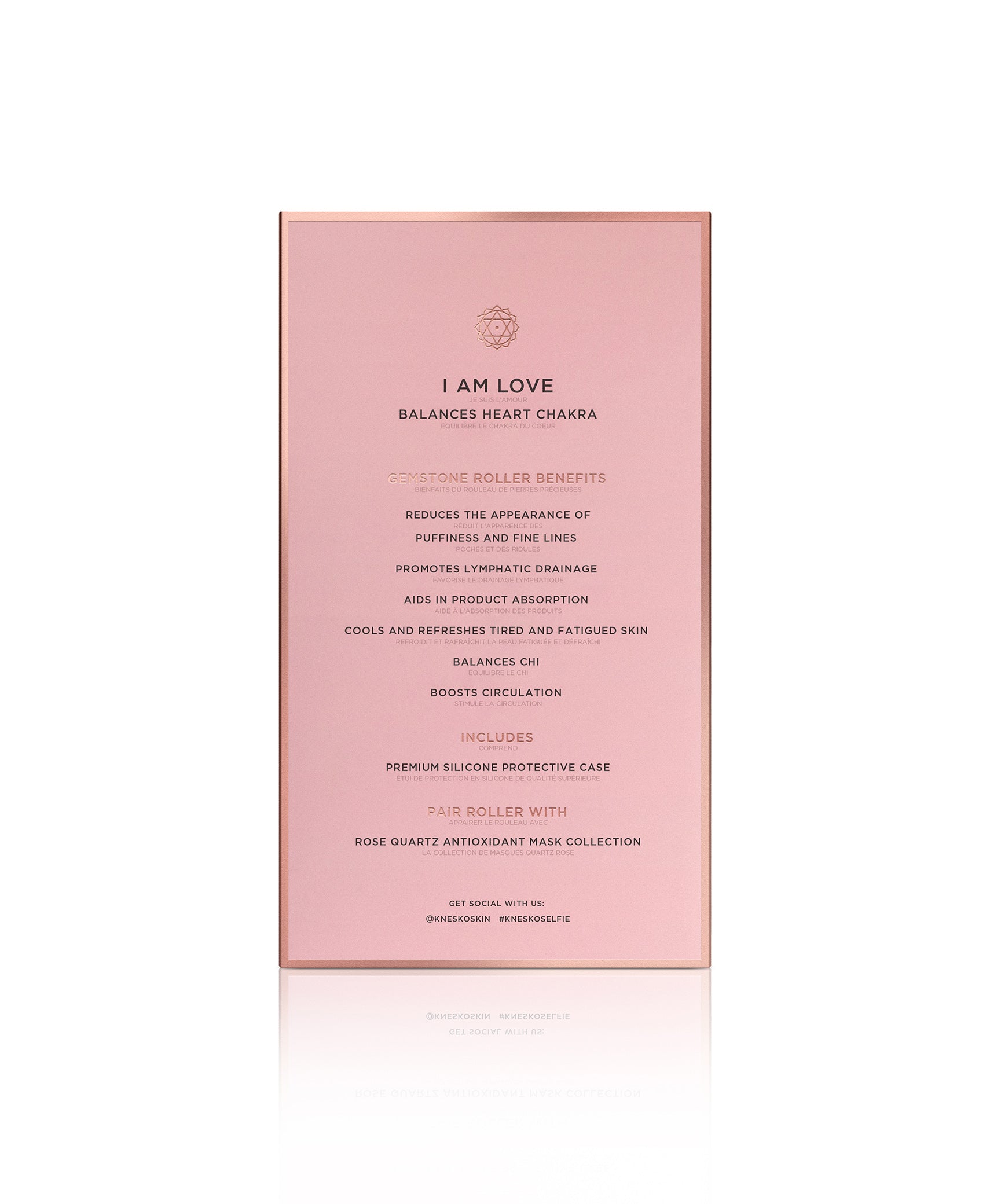 Rose Quartz Gemstone Roller
Brighten • Rejuvenate • Ease Coloration
Promote loving energy and lustrous skin with our premium, handcrafted Rose Quartz Gemstone Roller. Imparting feelings of calm, the Rose Quartz roller also promotes lymphatic drainage, depuffs skin, increases product absorption, and minimizes fine lines and wrinkles. It's not just pretty, this pink tool knows how to soothe and promote self-love.
Facial, tool, rose quartz, antioxidant, roller, love
Regular price
Sale price
$75
Unit price
per
Sale
Sold out
free domestic shipping within the US on orders $70+
30 day returns
earn 425 loyalty points
1 tree planted for each product sold
Product Details

Handcrafted with responsibly sourced Rose Quartz and lovingly dipped in rose gold, our spa-grade Rose Quartz Face Roller is dual-ended, allowing you to customize your treatment to suit your skin's needs. Designed to enhance your self-love masking experience, it feels great as it accelerates serum penetration. Treat your skin to all the love it deserves by pairing this roller with our Rose Quartz Mask Collection.
Benefits

Tones & Firms | Reduces Puffiness | Improves Elasticity | Stimulates Collagen Production | Promotes Cell Turnover | Balances Chi
Ingredients

Each Rose Quartz Facial Roller is made with premium, responsibly-sourced Rose Quartz gemstones and finished with a luxurious rose gold-dipped handle to provide you with an unrivaled spa-grade tool. Our rollers accelerate the infusion of effective minerals, gemstones, and active ingredients into your skin.
Holistic Benefits

Rose Quartz is aligned with your Heart Chakra or Fourth Chakra, located at your heart. Balancing your Heart Chakra allows you to give and receive love with ease. As you relax and enjoy your gemstone roller, take deep cleansing breaths and repeat the mantra, "I am Love" three times. Set the intention for yourself to open your heart to love within and around you.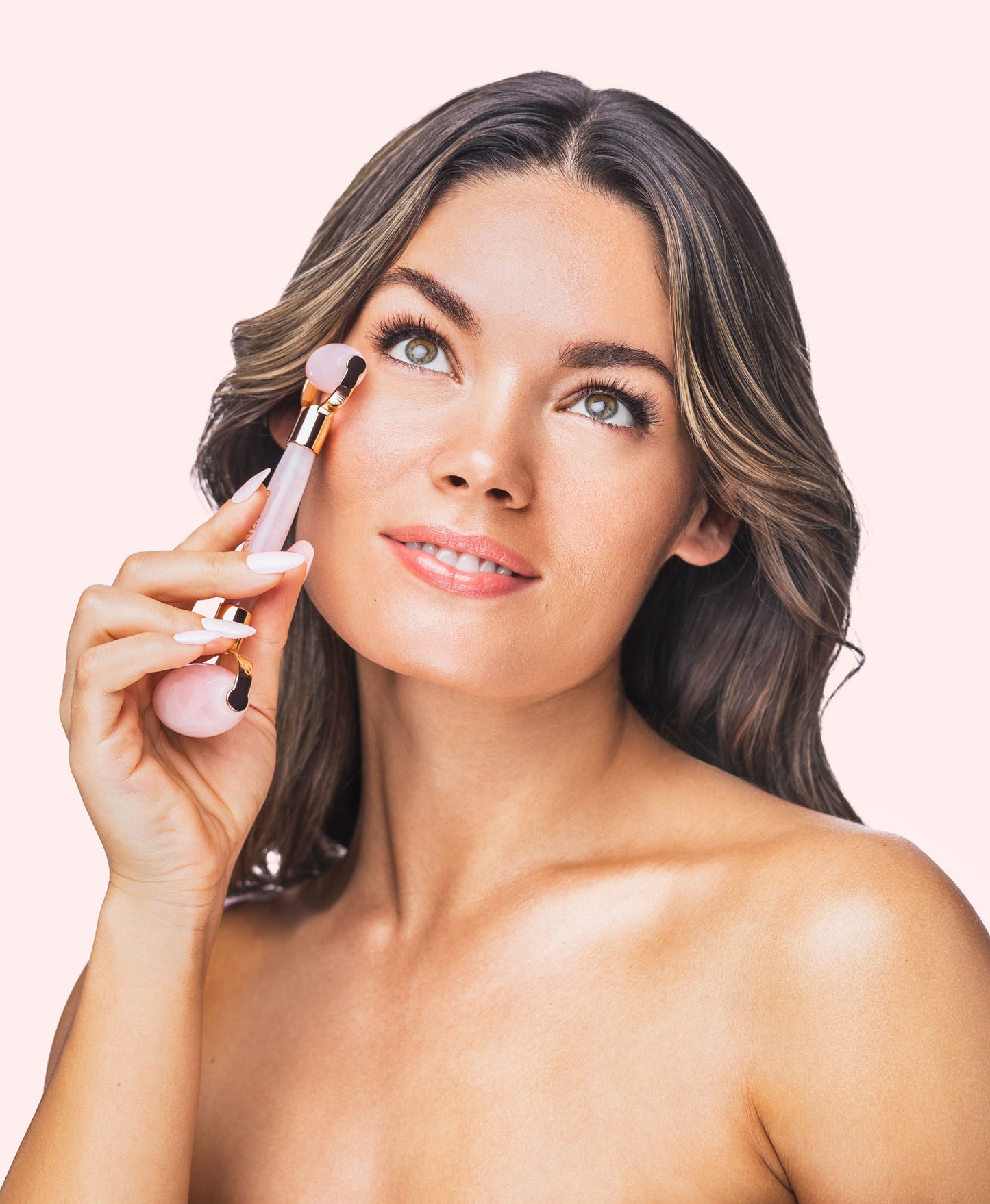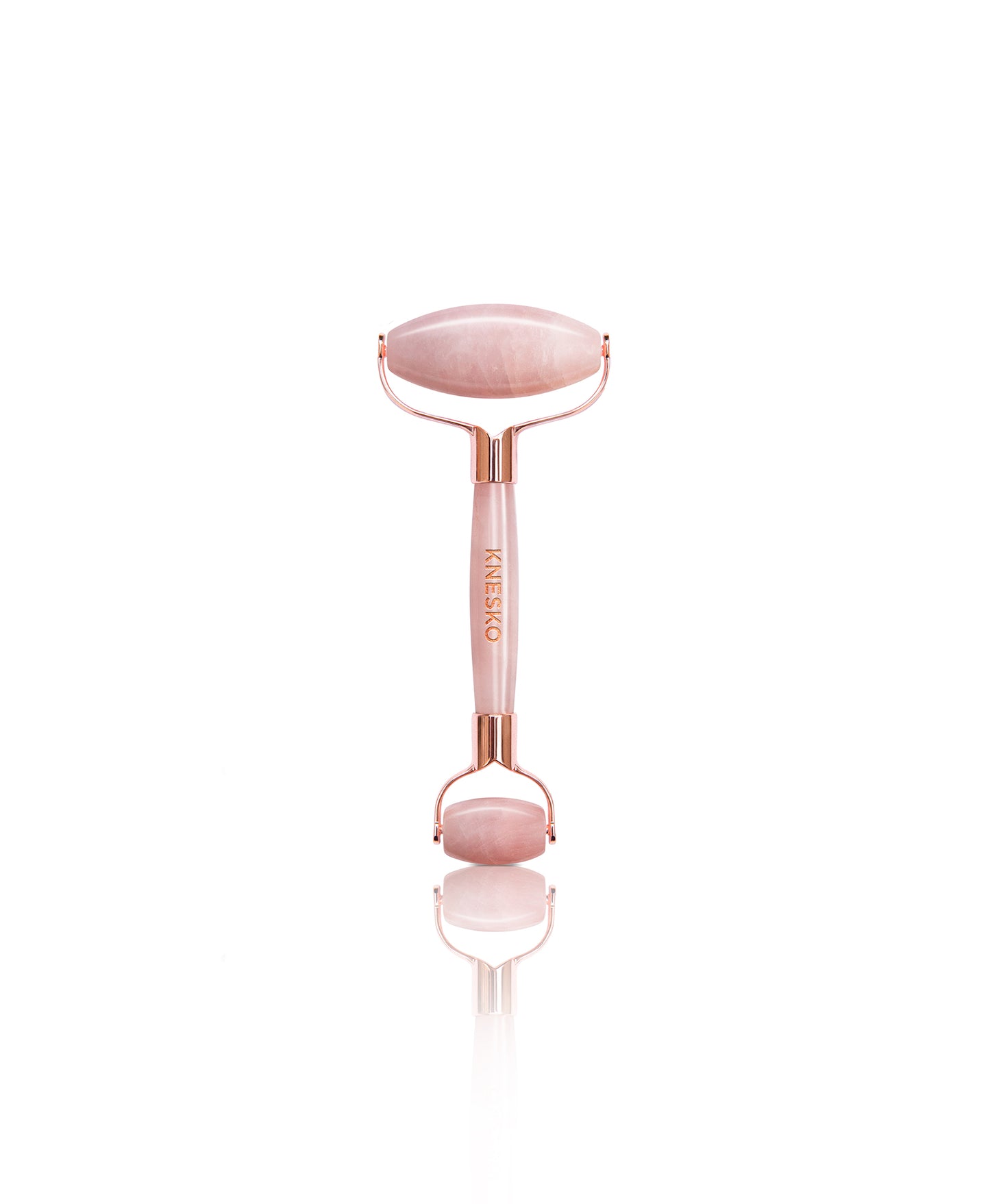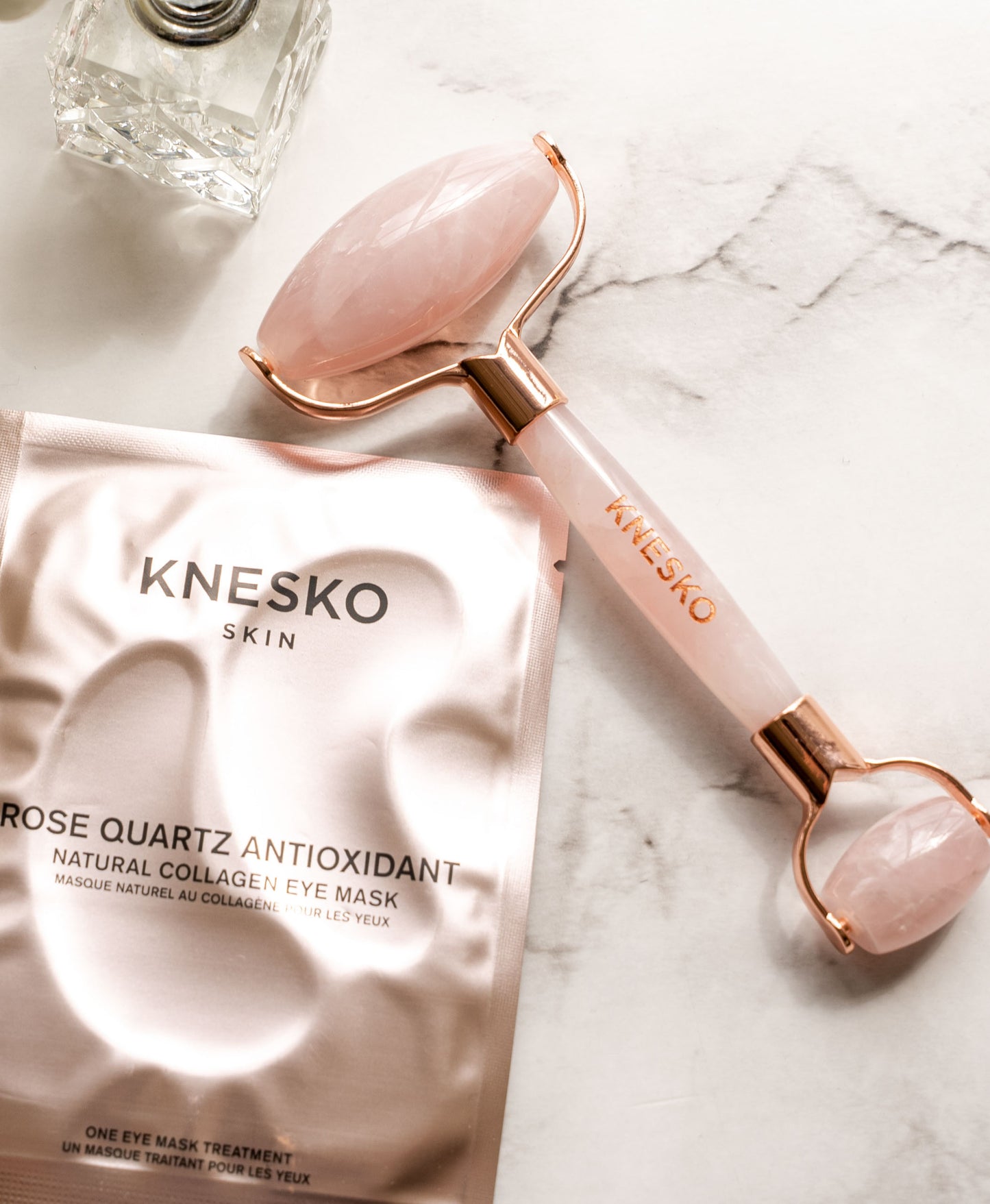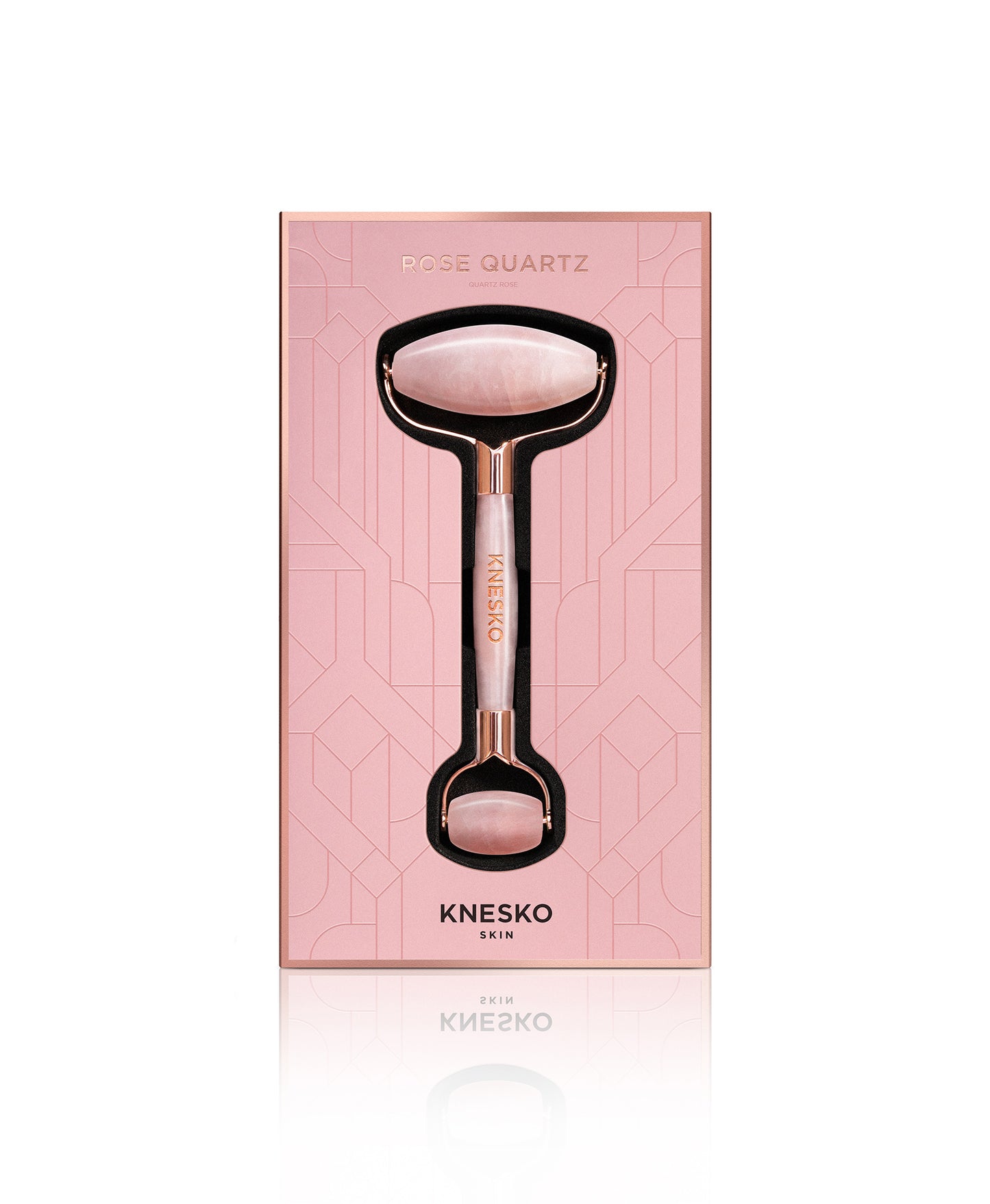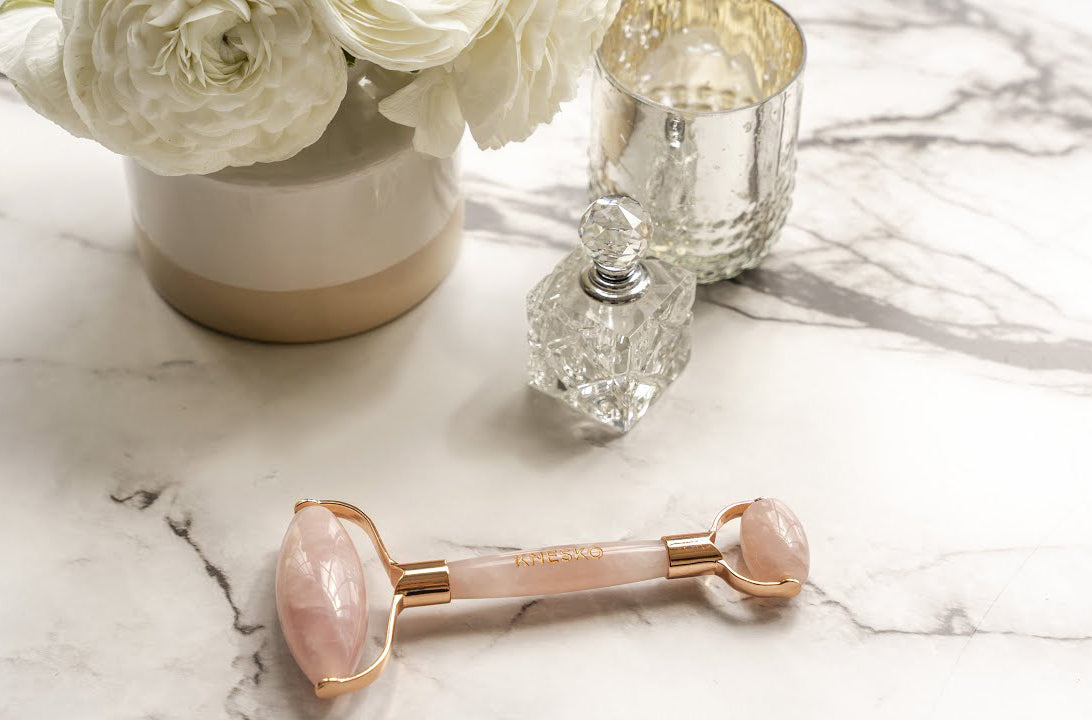 ×
How To Use
Use your Rose Quartz Gemstone Roller to further infuse mask serum into your skin. Sweep the larger roller from the hairline towards the ear, down to the temple. Use the small roller to sweep from the inner corner of the eye to the ear. The larger roller can sweep from the nose out to the ear, then across the upper lip, lower lip, and chin. 
×