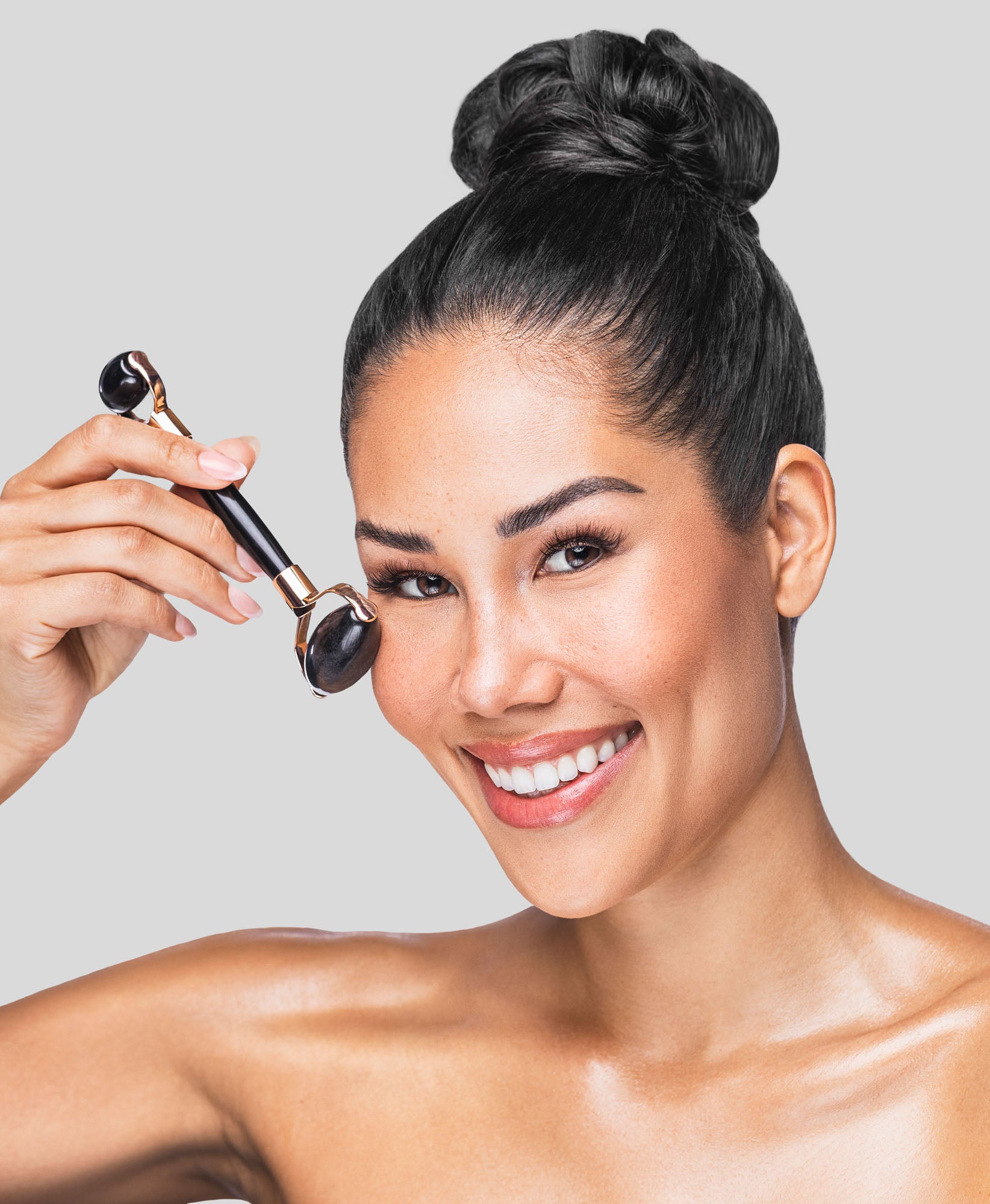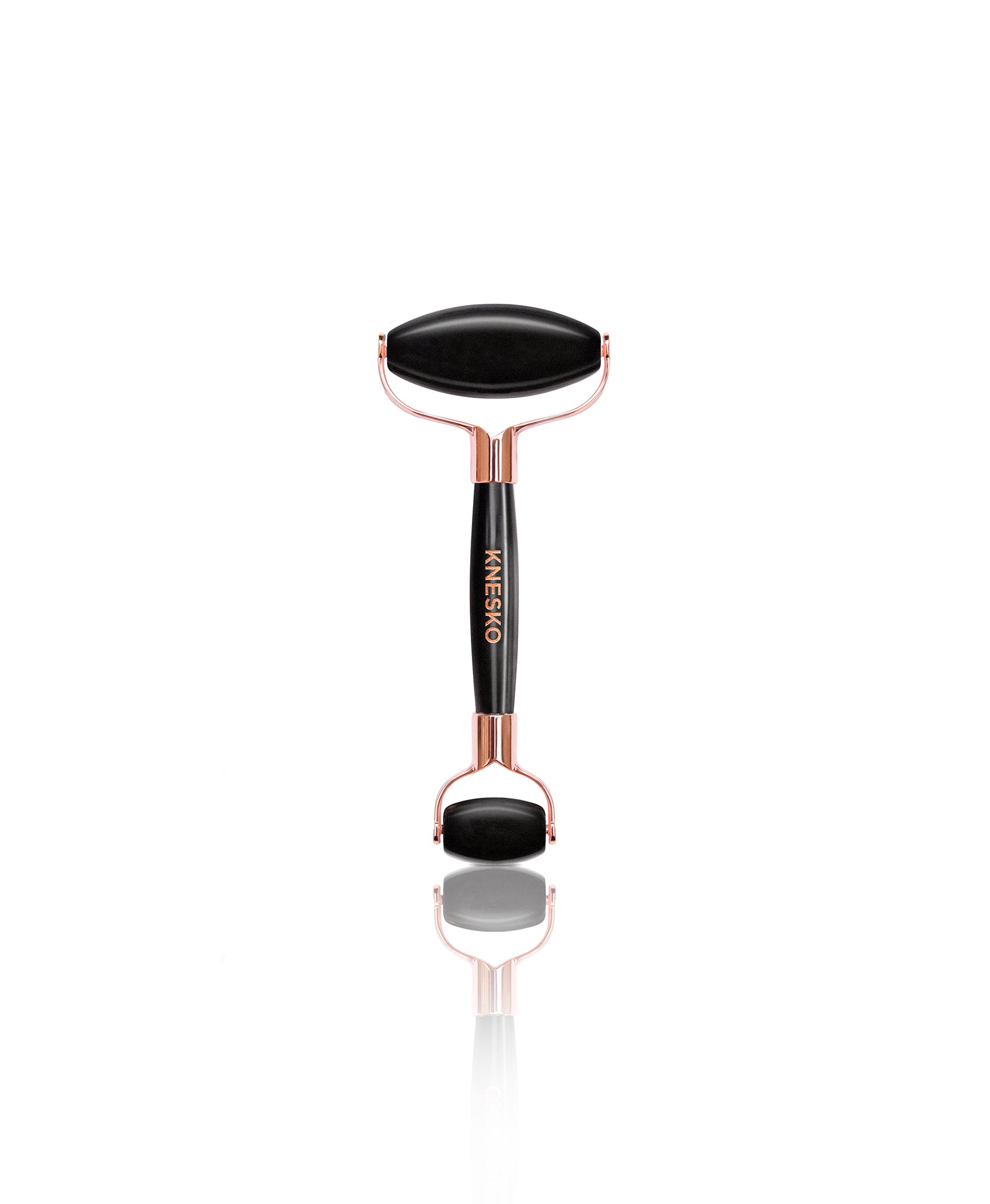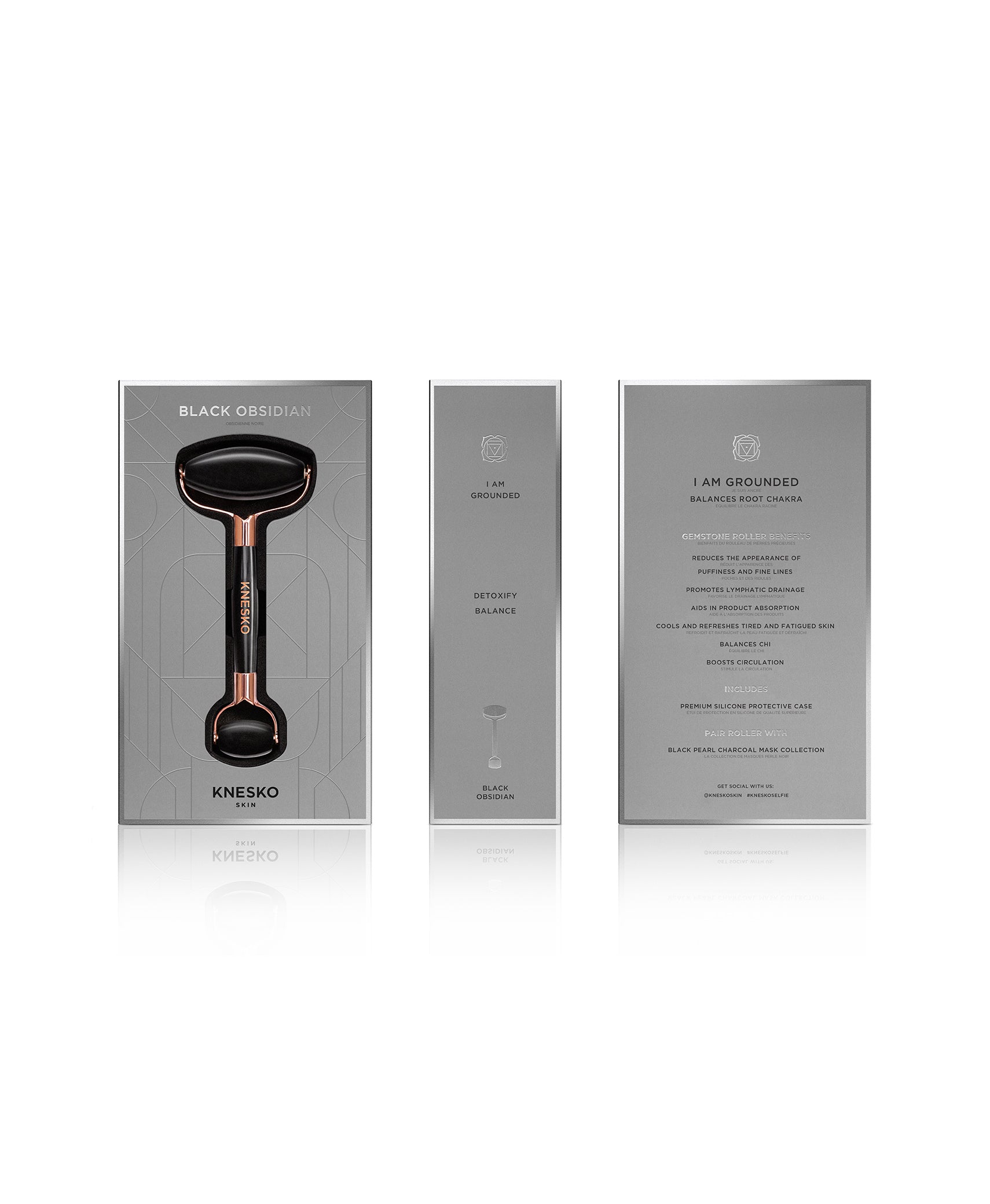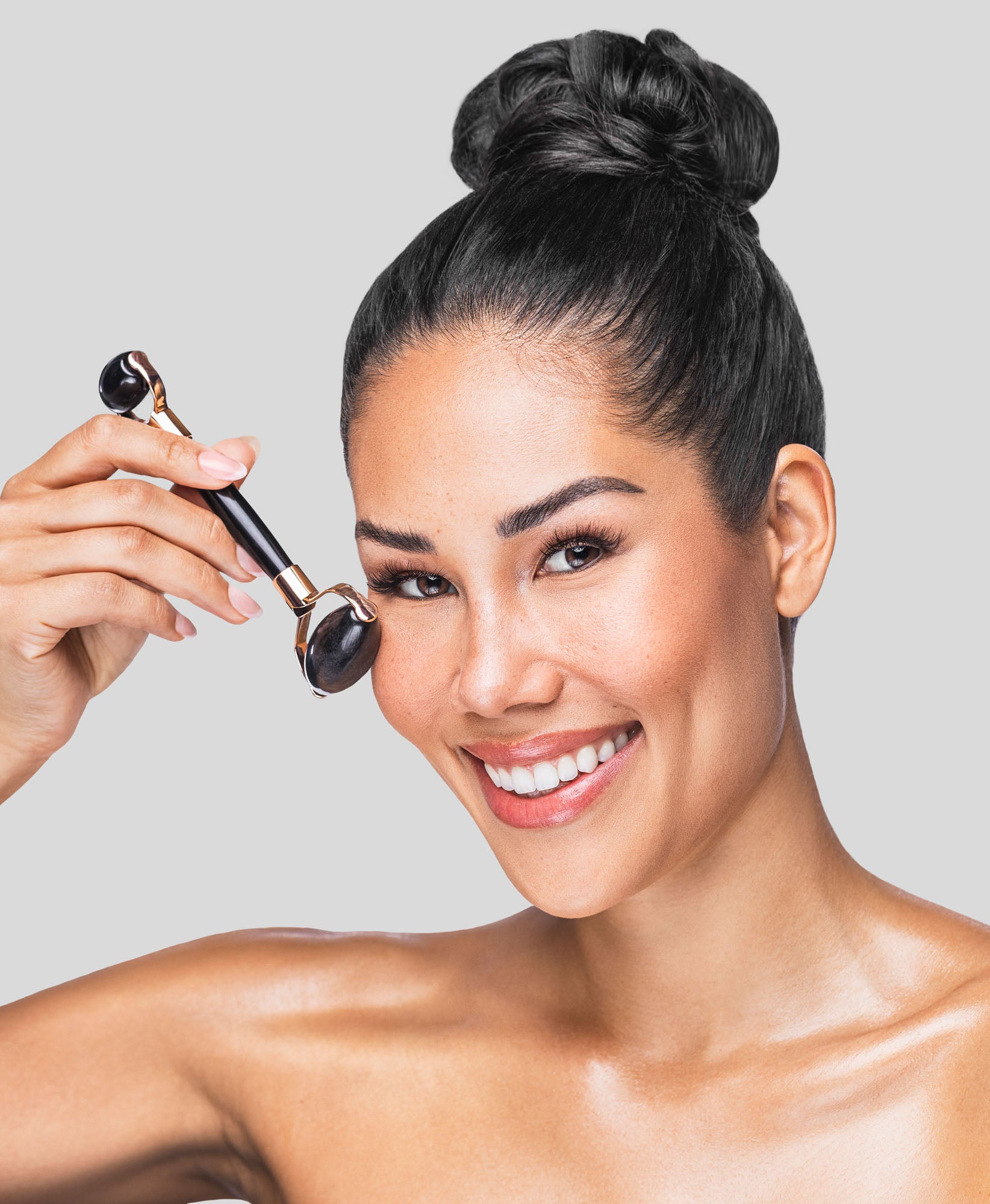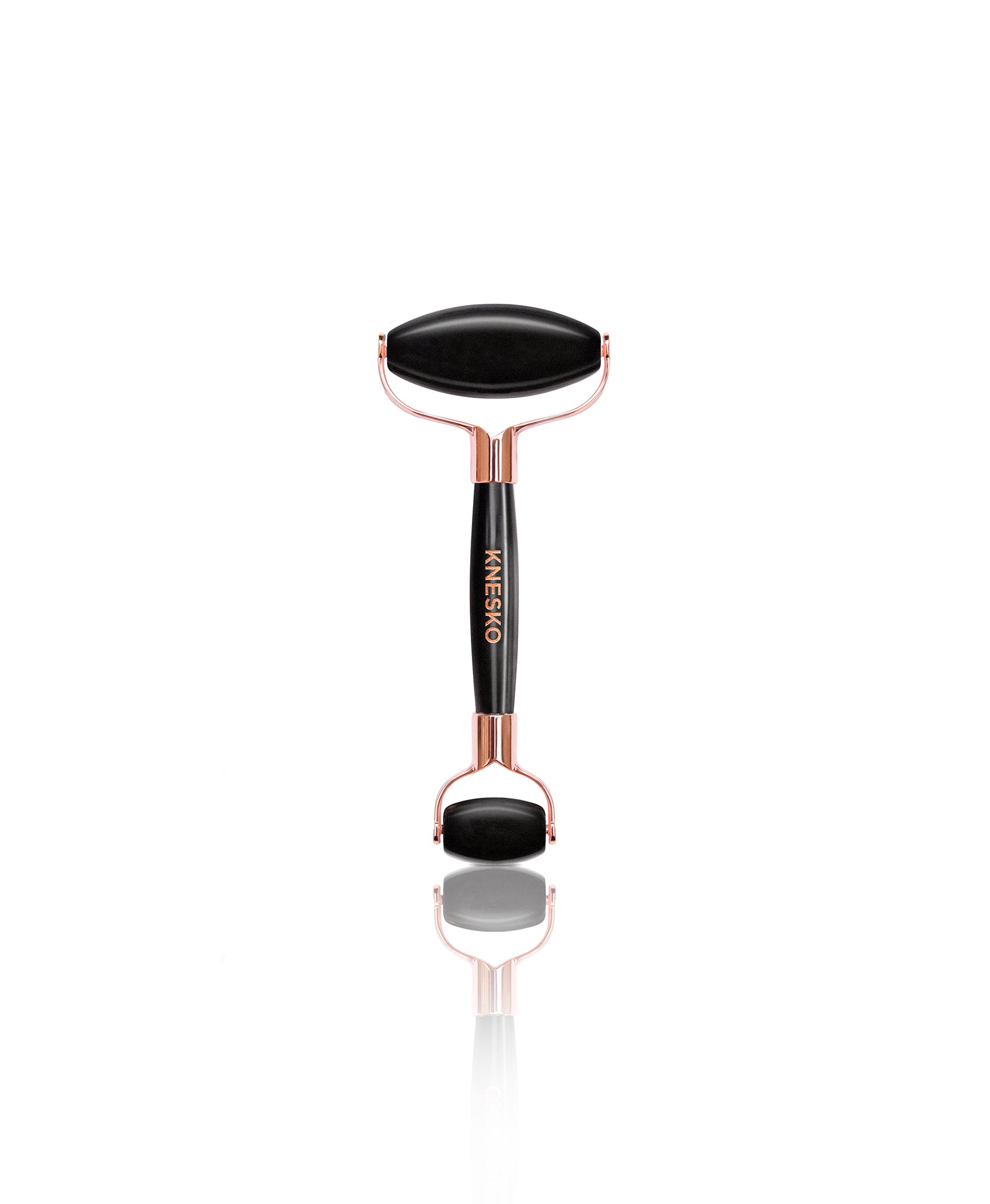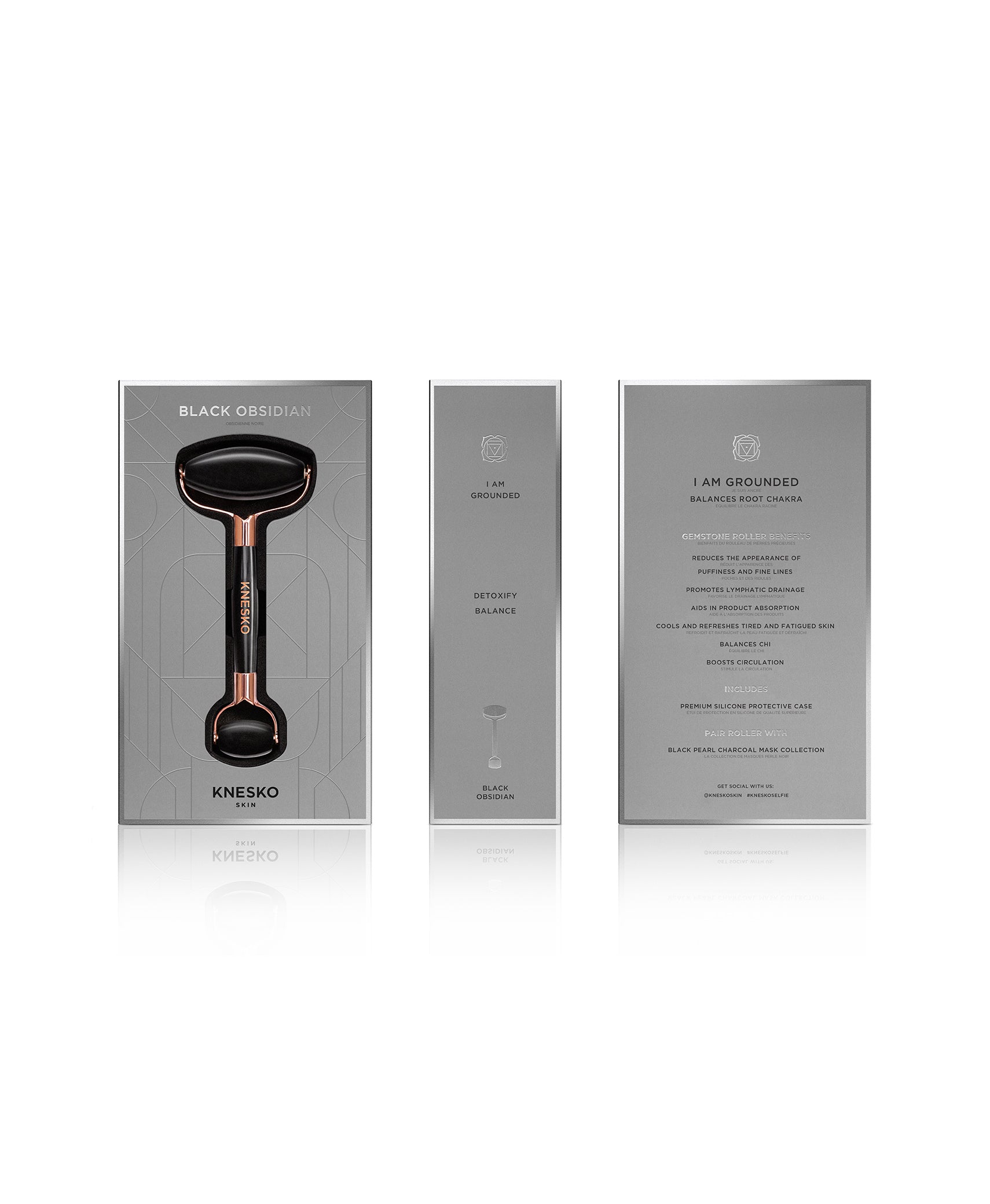 Obsidian Gemstone Roller
Detoxify • Balance • Massage
Massage your skin and recenter your soul with one amazing tool: our premium grade Black Obsidian Gemstone Roller. Incorporating the elegant black gemstone (AKA natural volcanic glass!), these sleek rollers are designed to detoxify and balance skin, reduce puffiness, minimize lines and wrinkles, and soothe inflammation. When it comes to an elevated at-home spa experience, black is the new black.
Facial, tool, black, pearl, detox, grounded, roller
Regular price
Sale price
$75
Unit price
per
Sale
Sold out
free domestic shipping within the US on orders $70+
30 day returns
earn 425 loyalty points
1 tree planted for each product sold
Product Details

Each Black Obsidian roller is made with premium Black Obsidian and a handle dipped in luxurious rose gold. To support a range of skin needs and treatment areas, the obsidian face roller has dual-ended stones, one small and one large. Pair it with our Black Pearl Detox Mask Collection and be ready to experience the ultimate masking experience and a balanced Root Chakra.
Benefits

Tones & Firms | Reduces Puffiness | Improves Elasticity | Stimulates Collagen Production | Promotes Cell Turnover | Balances Chi
Ingredients

Each Black Obsidian Facial Roller is made with premium, responsibly-sourced Black Obsidian gemstones and finished with a luxurious rose gold-dipped handle to provide you with an unrivaled spa-grade tool. Our rollers accelerate the infusion of effective minerals, gemstones, and active ingredients into your skin.
Holistic Benefits

Black Obsidian is aligned with the Root Chakra or First Chakra, located at the base of your spine. Balancing your Root Chakra allows you to feel grounded and secure as you move forward on life's journey.  As you relax and enjoy your masking experience, take deep cleansing breaths and repeat the mantra "I am Grounded" three times. Set the intention for yourself to feel grounded, secure, and safe in the here and now.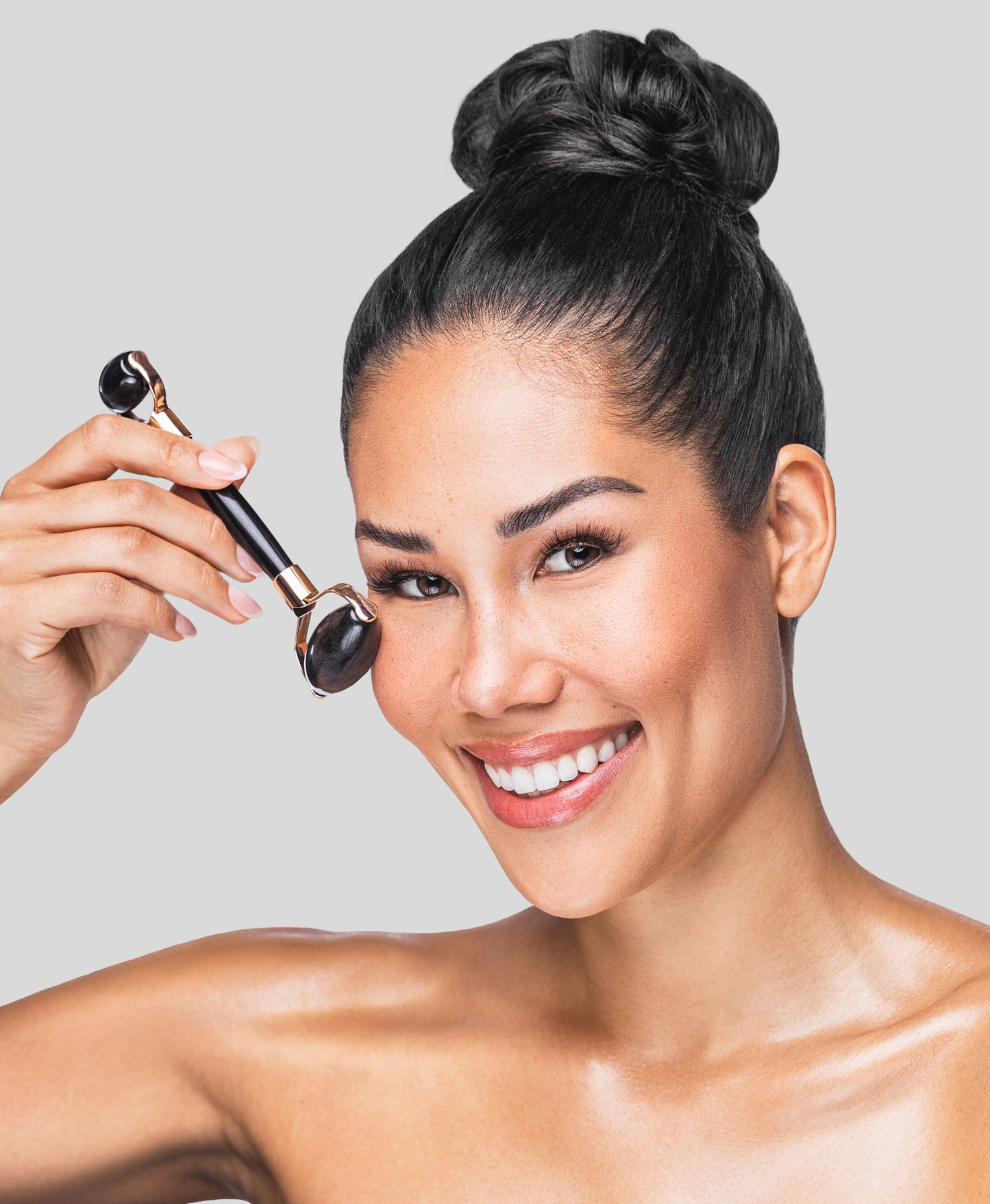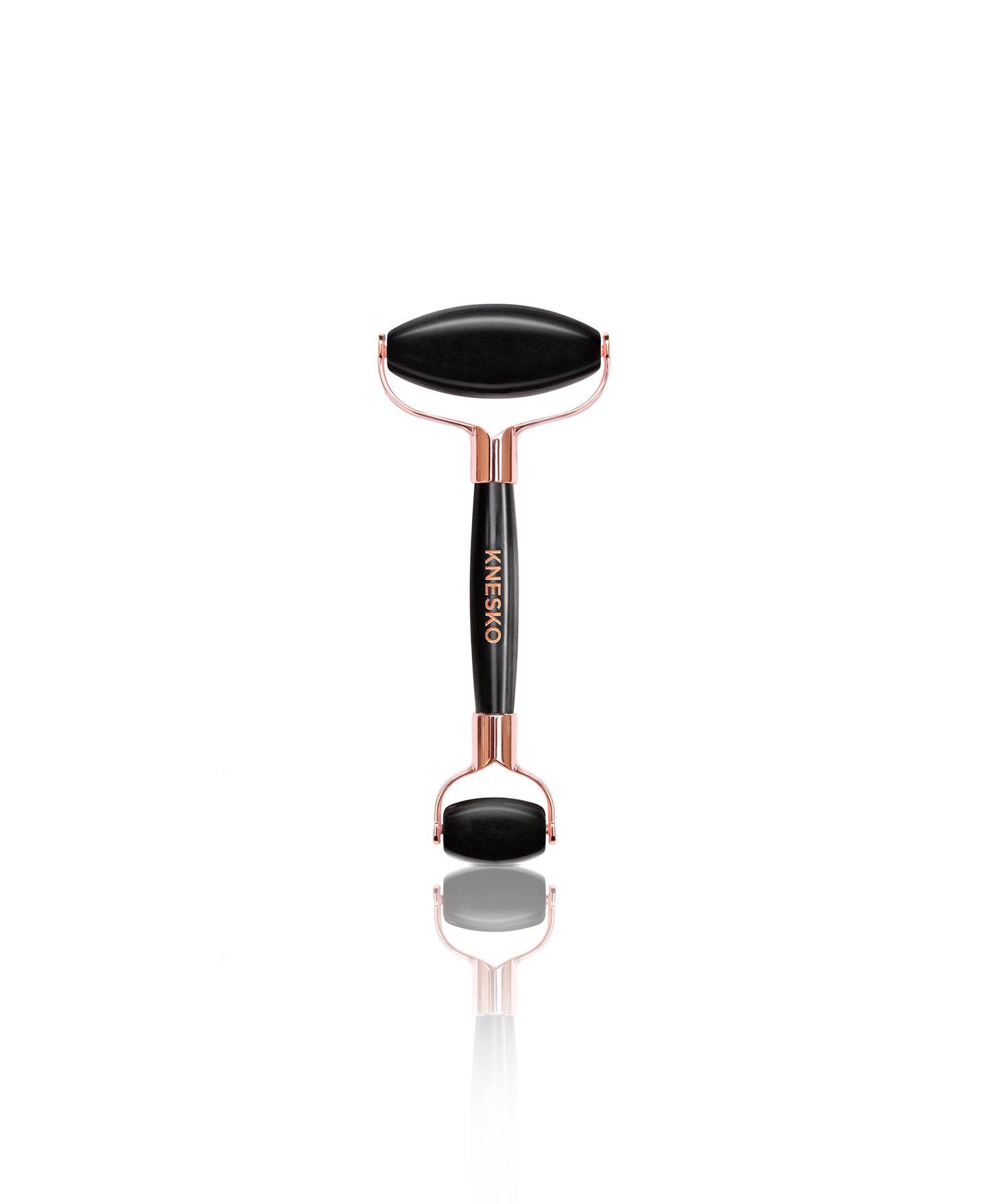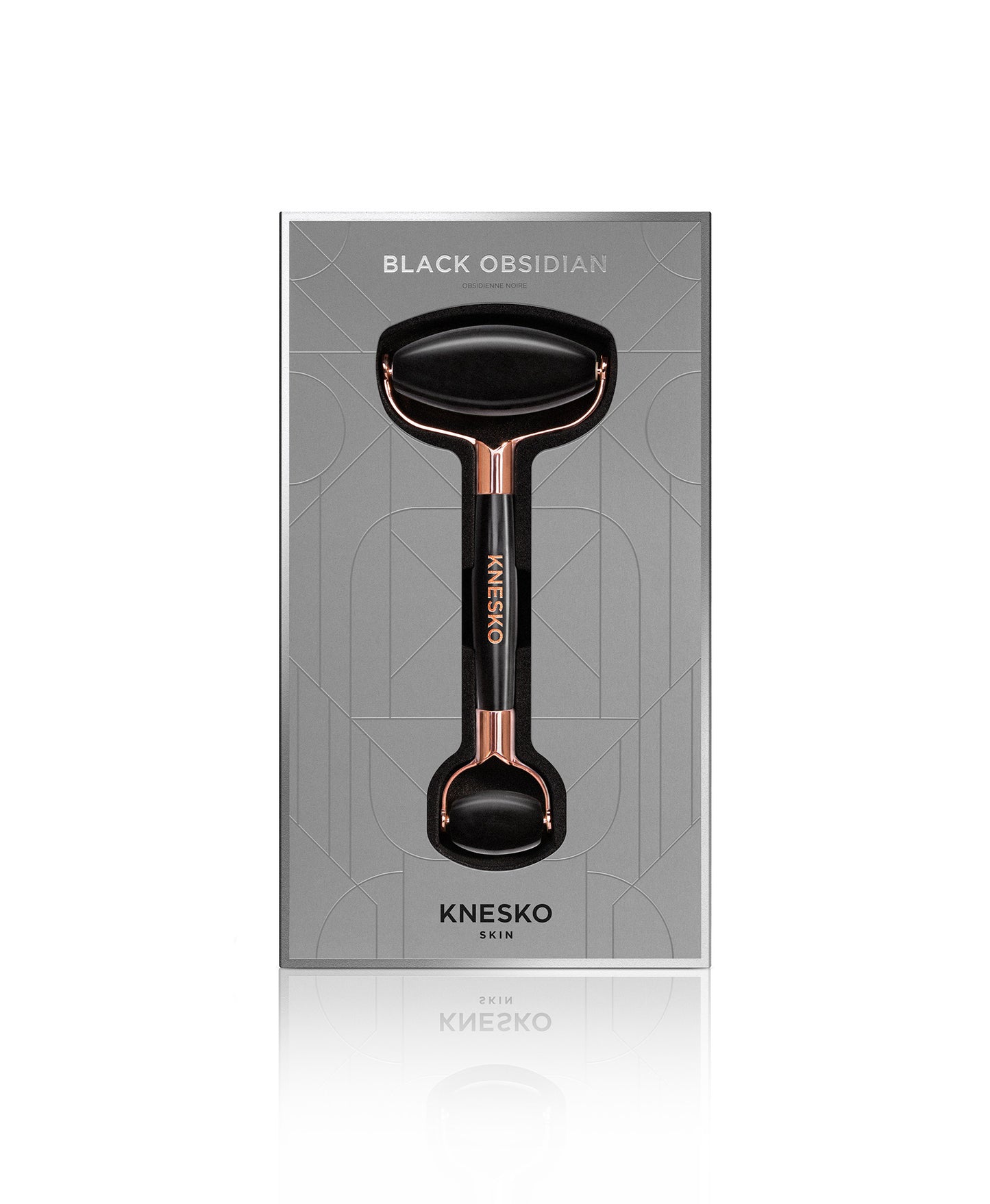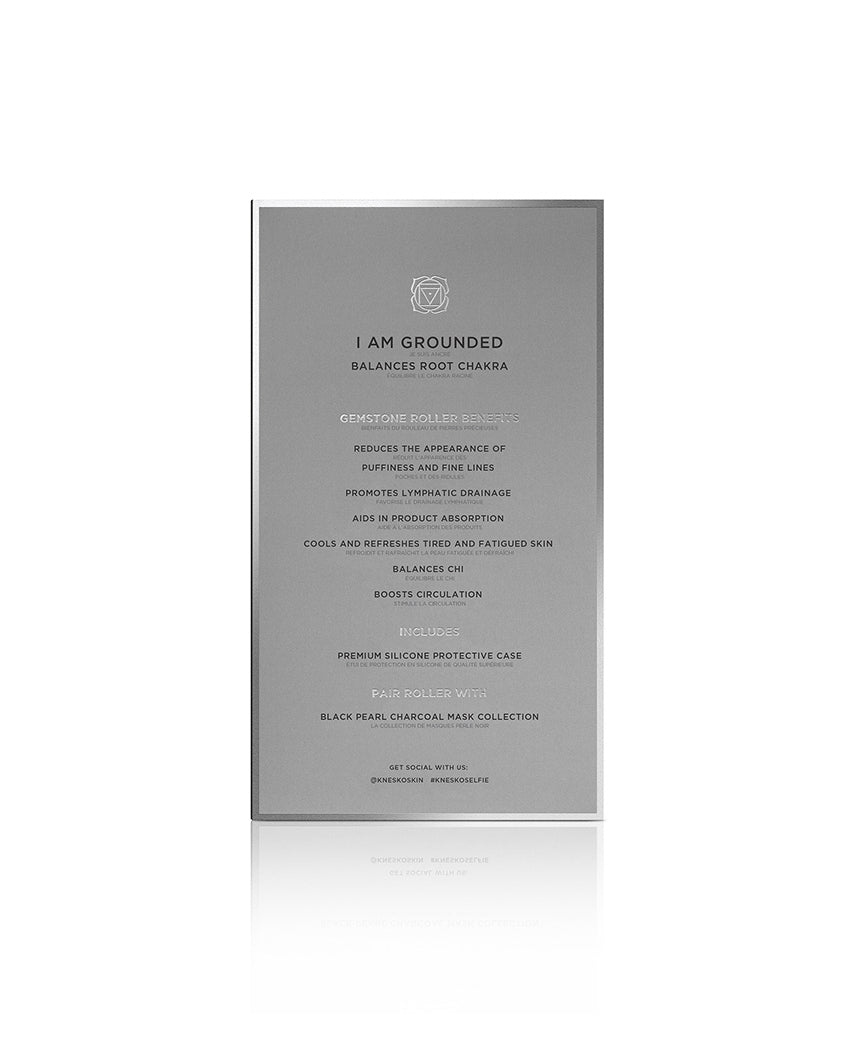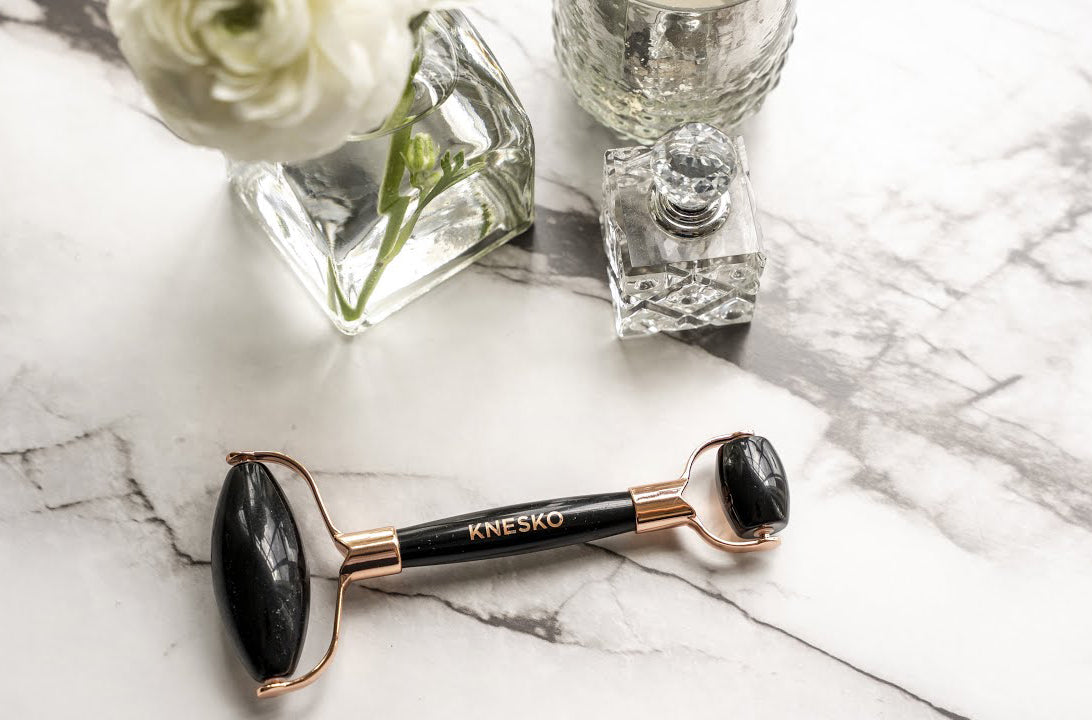 ×
How To Use
Use your Obsidian Gemstone Roller to further infuse mask serum into your skin. Sweep the larger roller from the hairline towards the ear, down to the temple. Use the small roller to sweep from the inner corner of the eye to the ear. The larger roller can sweep from the nose out to the ear, then across the upper lip, lower lip, and chin.
×