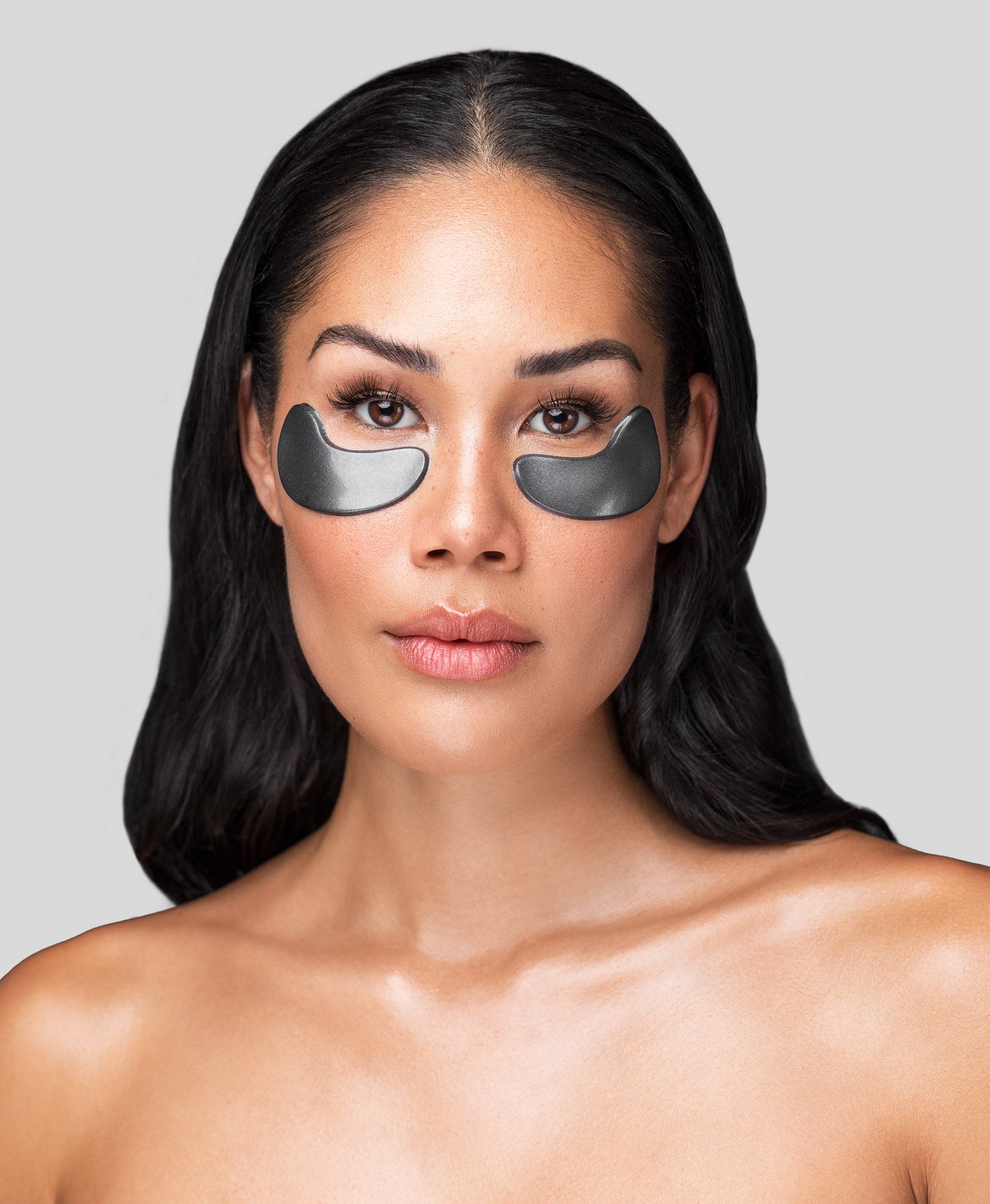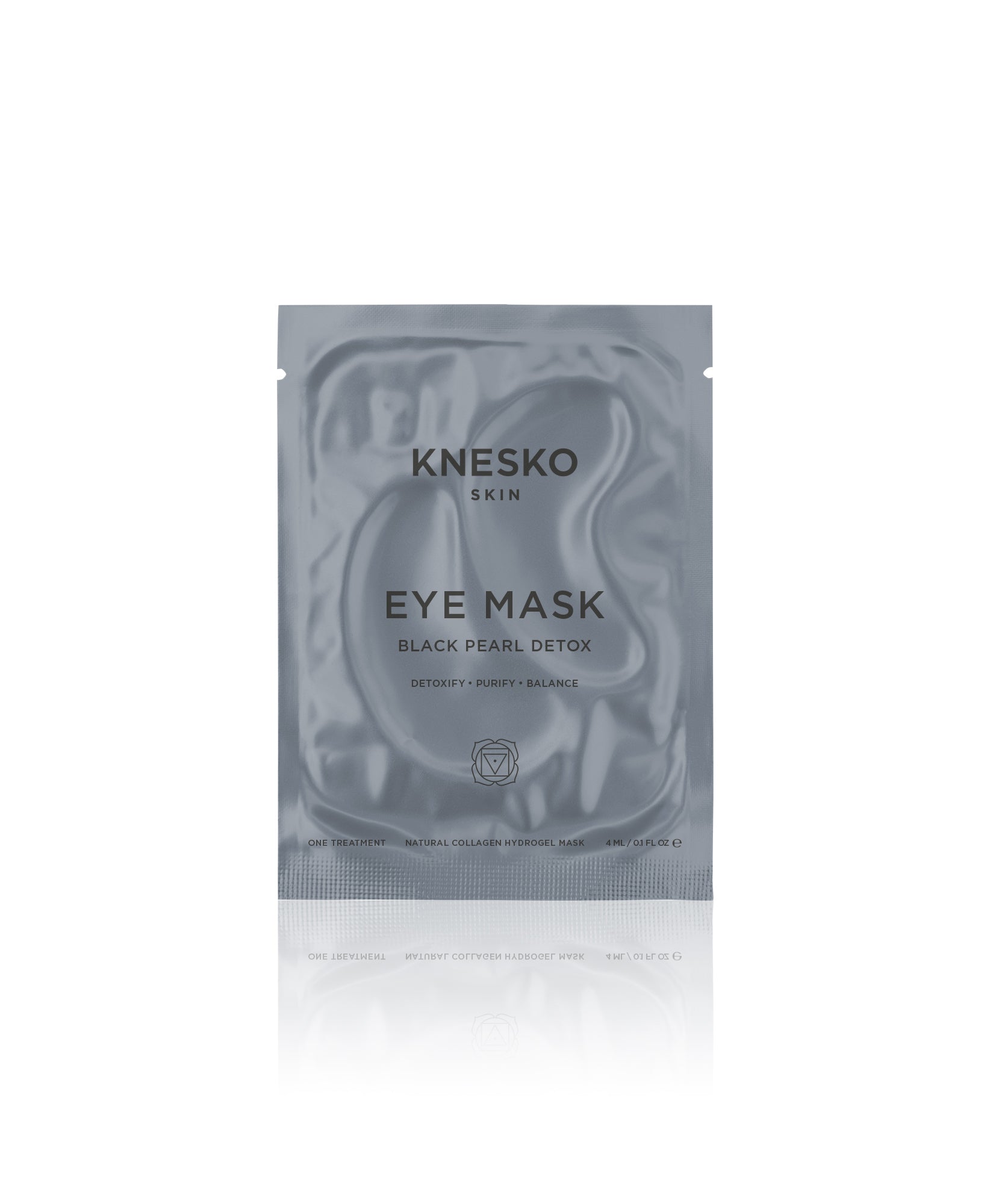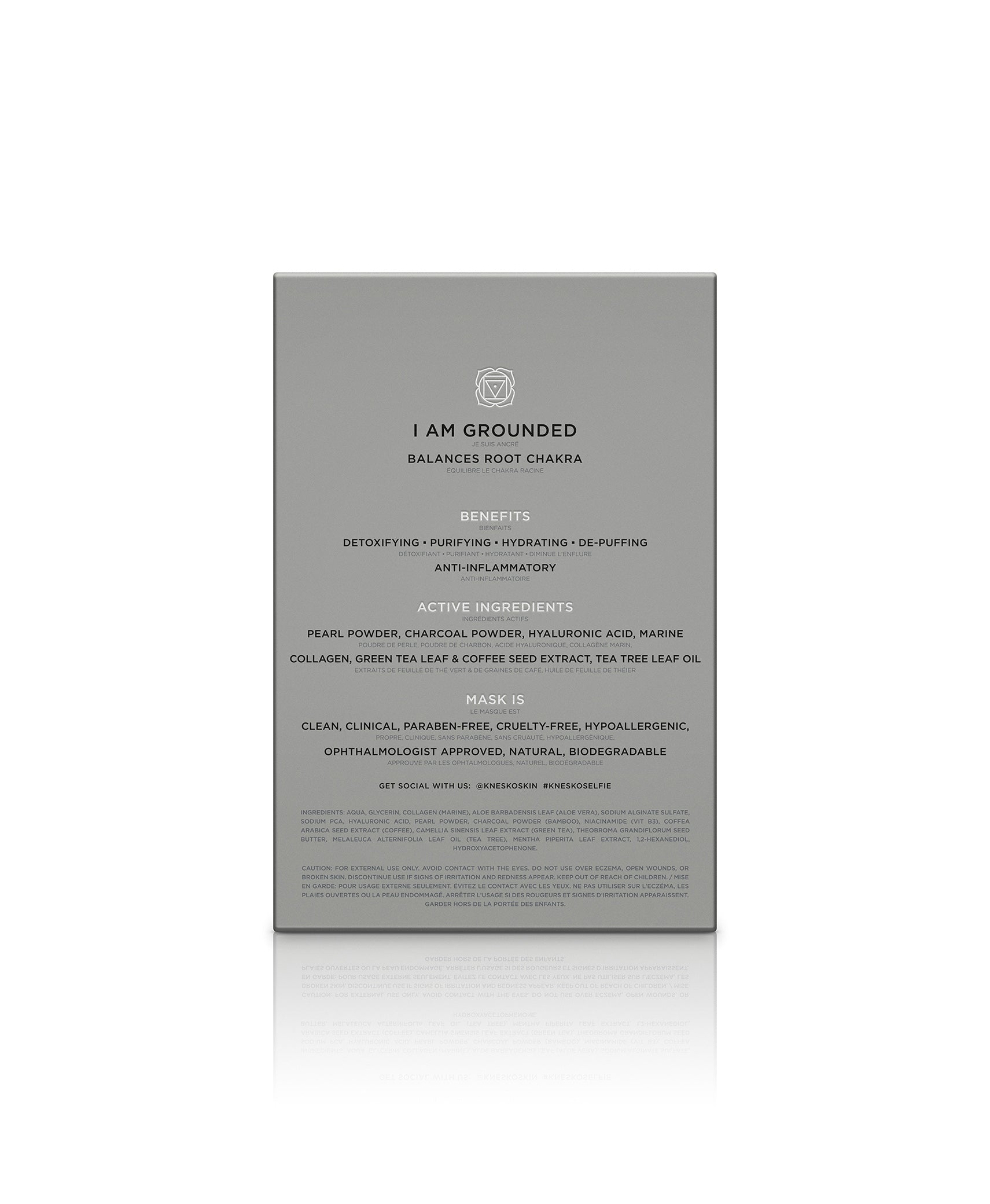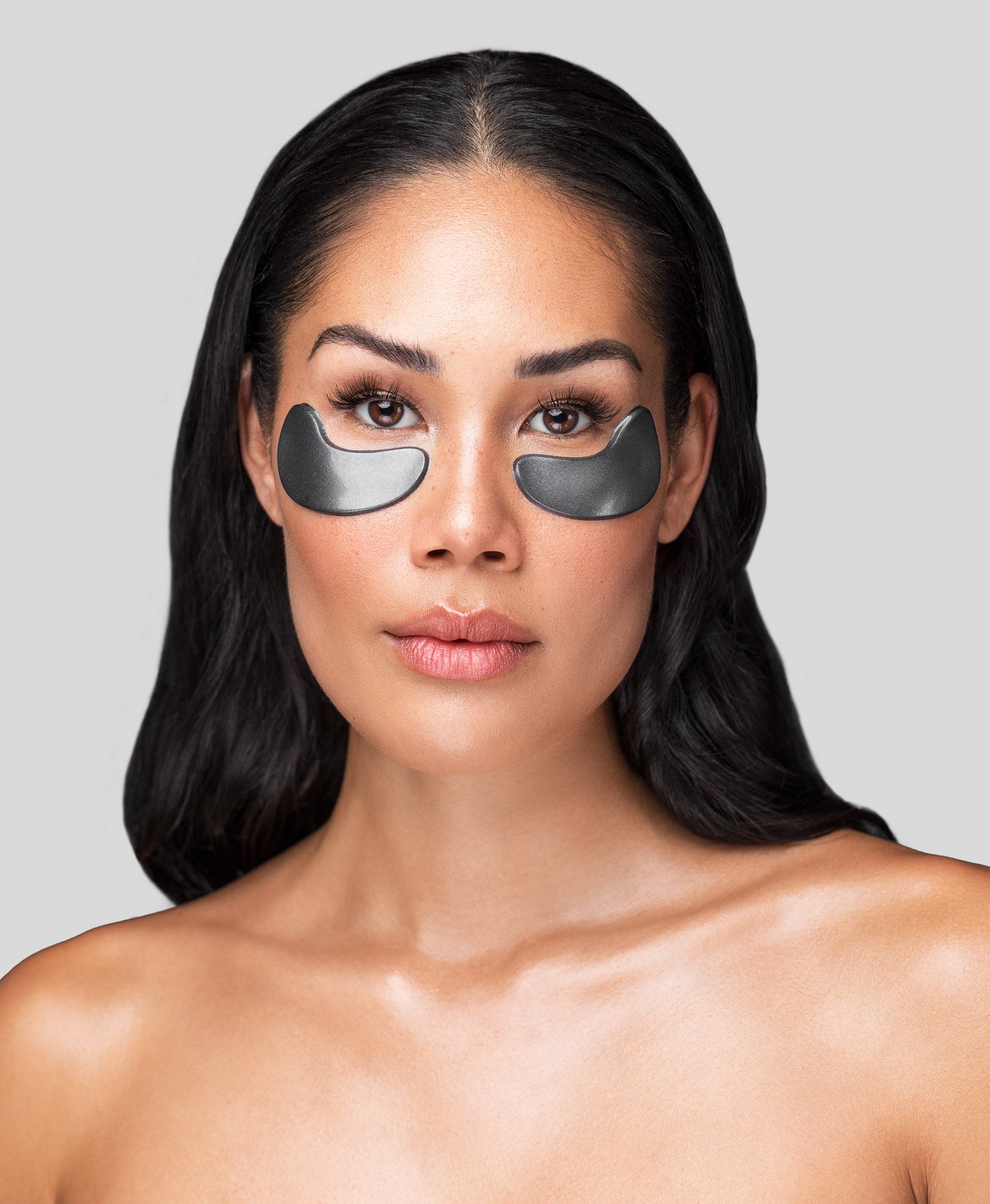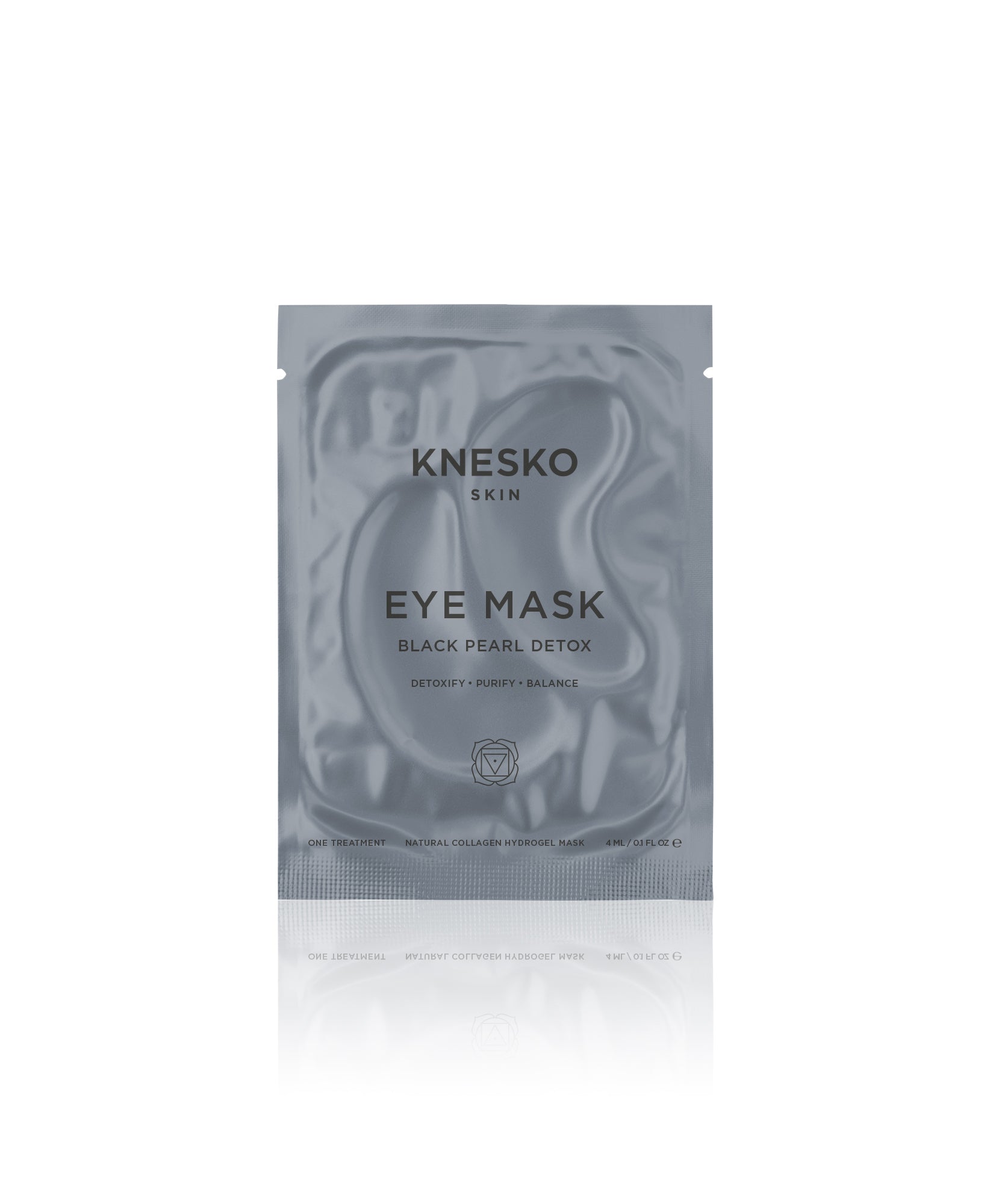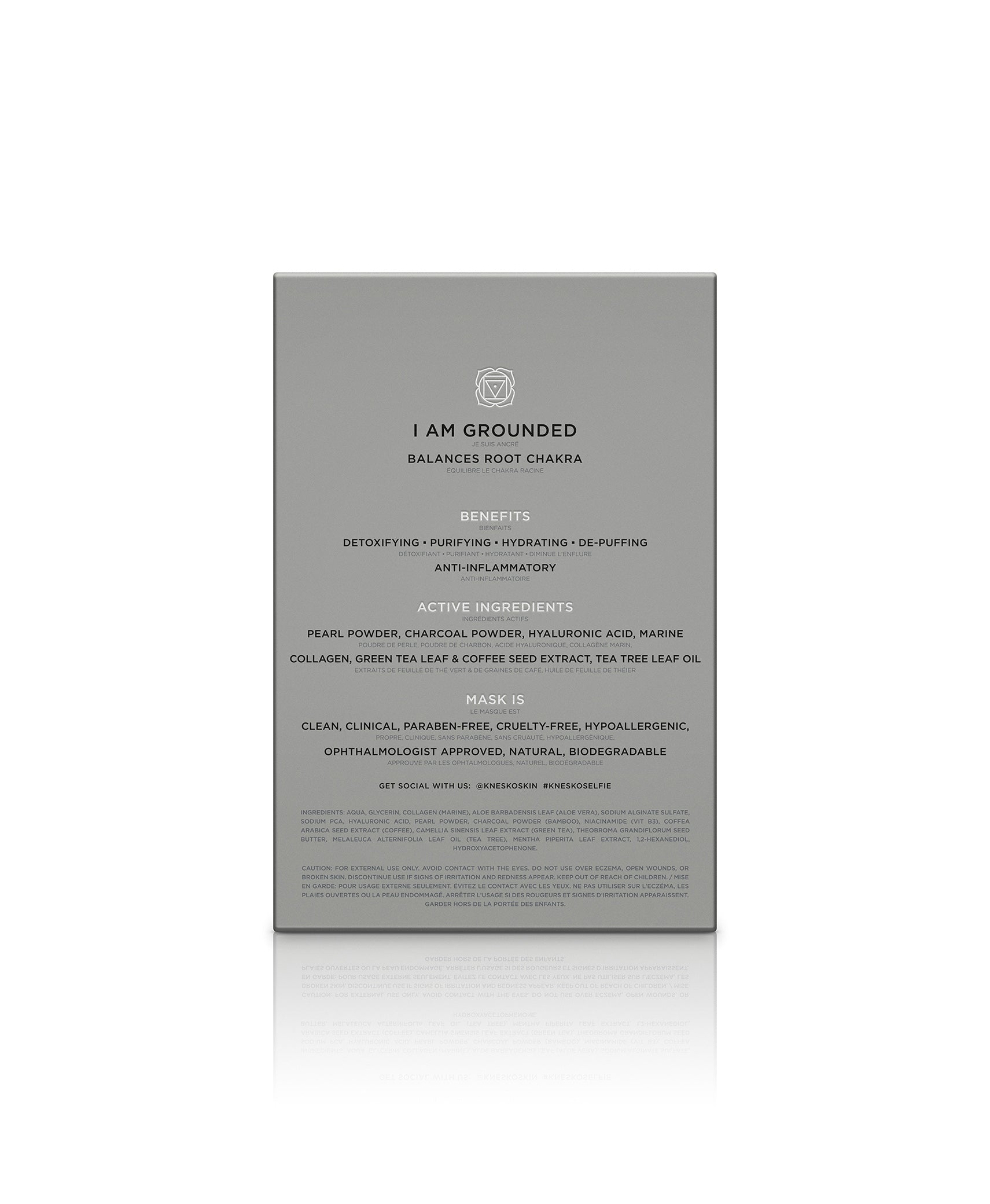 Black Pearl Detox Collagen Eye Mask
Detoxify • Purify • Balance
Tired eyes in need of a reset? Look no further than our Black Pearl Detox Collagen Eye Masks. These beauties work wonders to detoxify and purify skin, leaving it feeling balanced and restored. Indulge in a luxurious treatment that will leave your eyes and spirit lifted.
Collagen, eye mask, black pearl detox, subscriptions, grounded, complexion, fatigue, dark circles, stress, discoloration
Regular price
Sale price
$50
Unit price
per
Sale
Sold out
free domestic shipping within the US on orders $70+
30 day returns
earn 425 loyalty points
1 tree planted for each product sold
Product Details

Our proprietary Detoxifying Complex is in every Black Pearl Detox Eye Mask. Tahitian Black Pearl Powder has a unique ability to fight free radicals, while detoxifying Bamboo Charcoal supports a clarified complexion. Helping to fight off wrinkles and fine lines, each charcoal eye mask also contains circulation-boosting Coffee Seed Extract.

All masks are crafted using our proprietary

GEMCLINICAL®️ Technology

, which acts as a one-way delivery system to maximize infusion of the doctor-formulated ingredients and enhance the treatment results.
Benefits

Clarifying | Purifying | Balancing | Pore-Minimizing | Anti-Inflammatory | Hydrating | Exfoliating | Age-Defying | Helps to Counteract Environmental Stress and Toxins
Ingredients

Black Pearl Powder: Containing amino acids, calcium, and trace minerals, pearl powder fights free radicals, protecting skin from pollution and other environmental toxins. It also promotes cellular repair and collagen production, and regenerates skin of all ages.
Bamboo Charcoal: Like a magnet, bamboo charcoal is proven to reach deep into the pores to help remove toxin build-up and impurities, clarifying your complexion.
Marine Collagen: This ingredient improves elasticity, firms, and rejuvenates your skin for a more youthful look and feel.
Hyaluronic Acid: Naturally produced by your body, hyaluronic acid is the key vehicle for skin hydration, keeping the skin plump and imparting a youthful glow.
Green Tea Extract: Packed with vitamin B2 and E, green tea extract fights both inflammation and congested skin.
Coffee Seed Extract: Providing more than a jolt of caffeine, coffee seed extract boosts skin circulation, and reduces redness, fine lines, and wrinkles.

FULL INGREDIENT LIST:

Aqua, Glycerin, Collagen (Marine/Fish), Aloe Barbadensis Leaf (Aloe Vera), Sodium Alginate Sulfate, Sodium PCA, Hyaluronic Acid, Pearl Powder, Charcoal Powder (Bamboo), Niacinamide (Vit B3), Coffea Arabica Seed Extract (Coffee), Camellia Sinensis Leaf Extract (Green Tea), Theobroma Grandiflorum Seed Butter, Melaleuca Alternifolia Leaf Oil (Tea Tree), Mentha Piperita Leaf Extract, 1,2-Hexanediol, Hydroxyacetophenone.
Holistic Benefits

Black Pearls are aligned with the Root Chakra or First Chakra, located at the base of your spine. Balancing your Root Chakra allows you to feel grounded and secure as you move forward on life's journey.  As you relax and enjoy your masking experience, take deep cleansing breaths and repeat the mantra "I am Grounded" three times. Set the intention for yourself to feel grounded, secure, and safe in the here and now.
GEMCLINICAL® TECHNOLOGY

KNESKO's Black Pearl charcoal mask is made with our proprietary

GEMCLINICAL® Technology

which enables the infusion of effective minerals and gemstones into our masks, maximizing delivery of all active ingredients into your skin.  

Each biodegradable hydrogel mask is engineered with a triple-helix structure that holds 10 times more nutrients and active ingredients! Once applied, it reacts with your body temperature, creating the perfect environment for the skin-transforming serum to penetrate deeper into the skin for maximum effectiveness.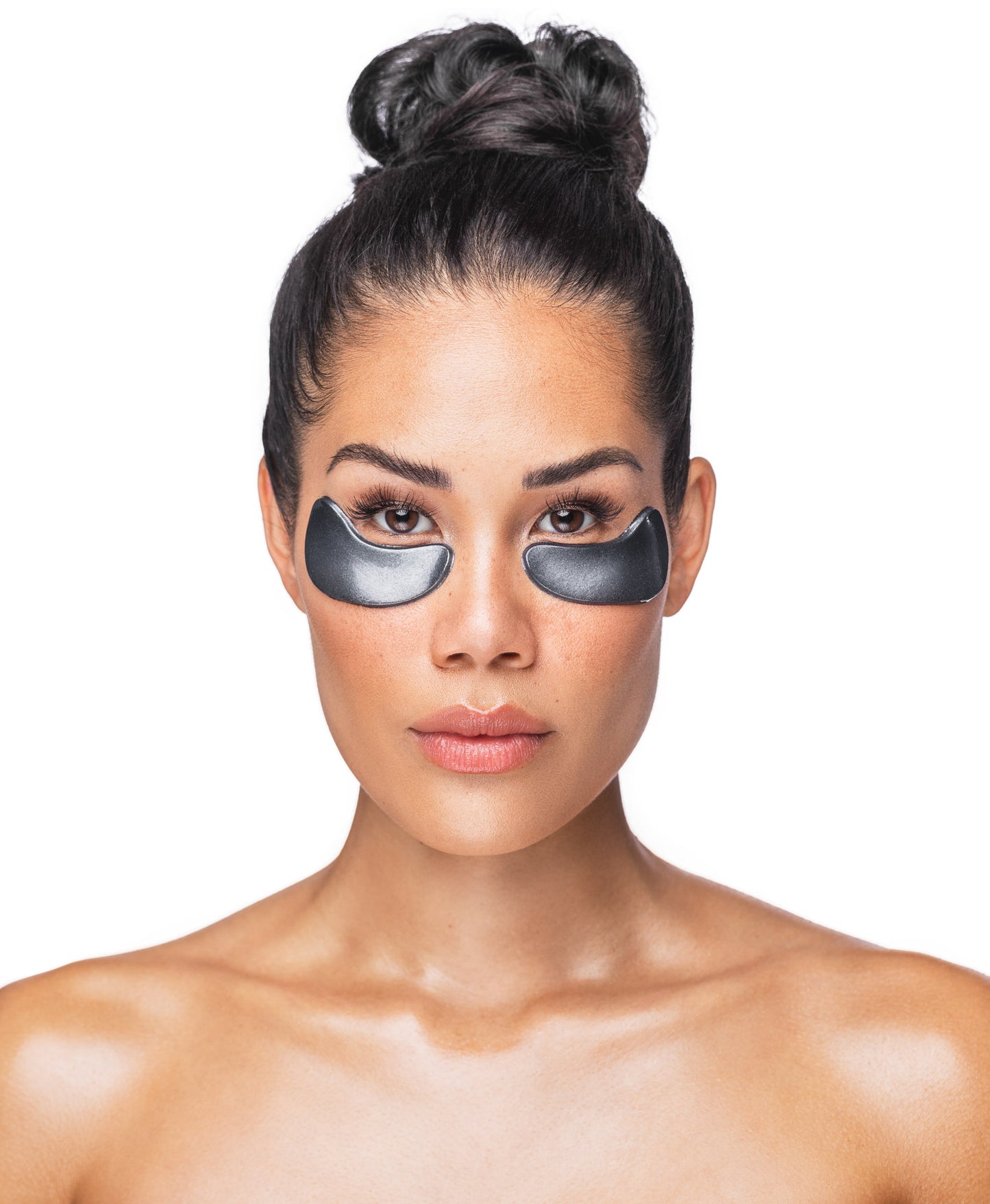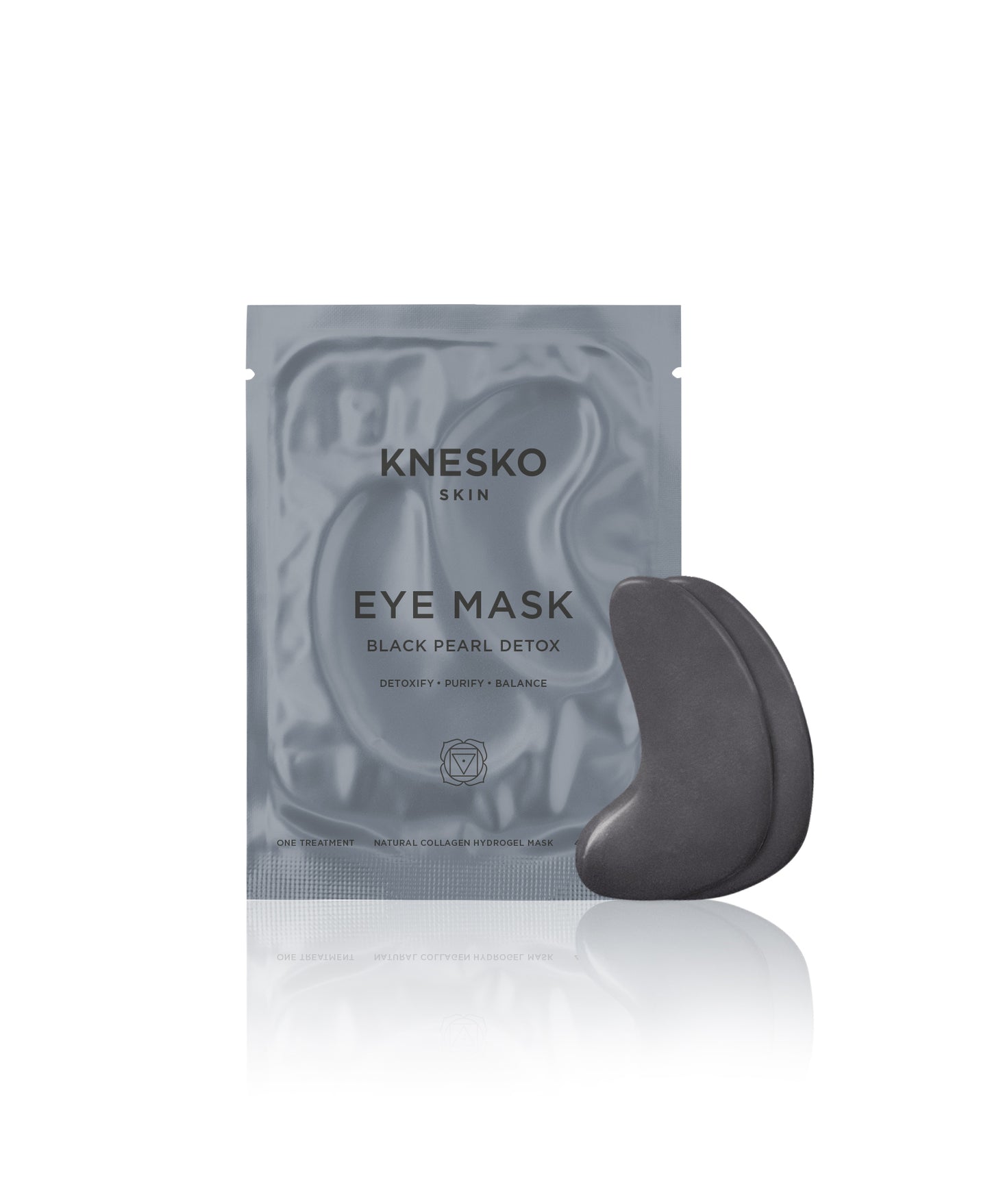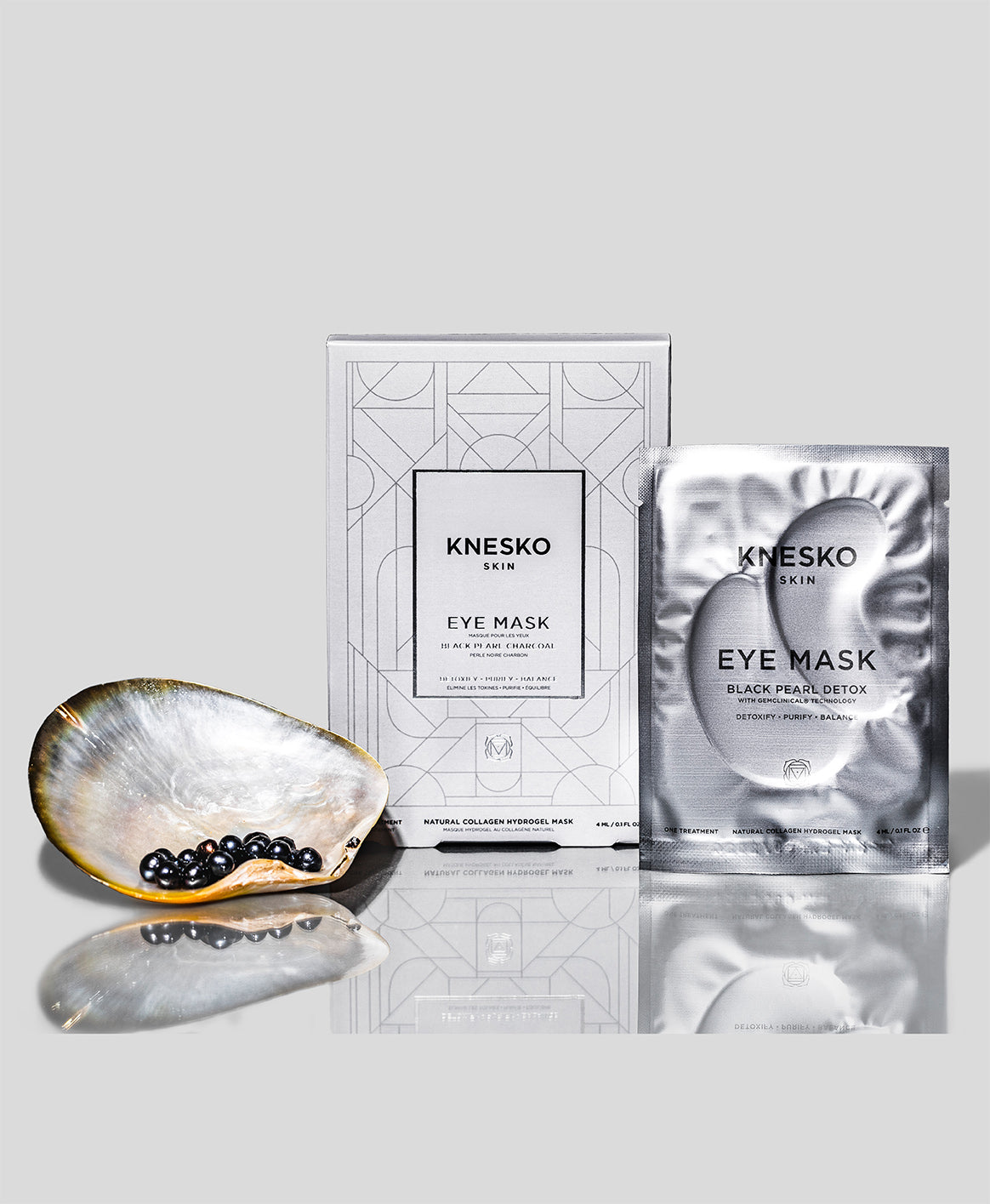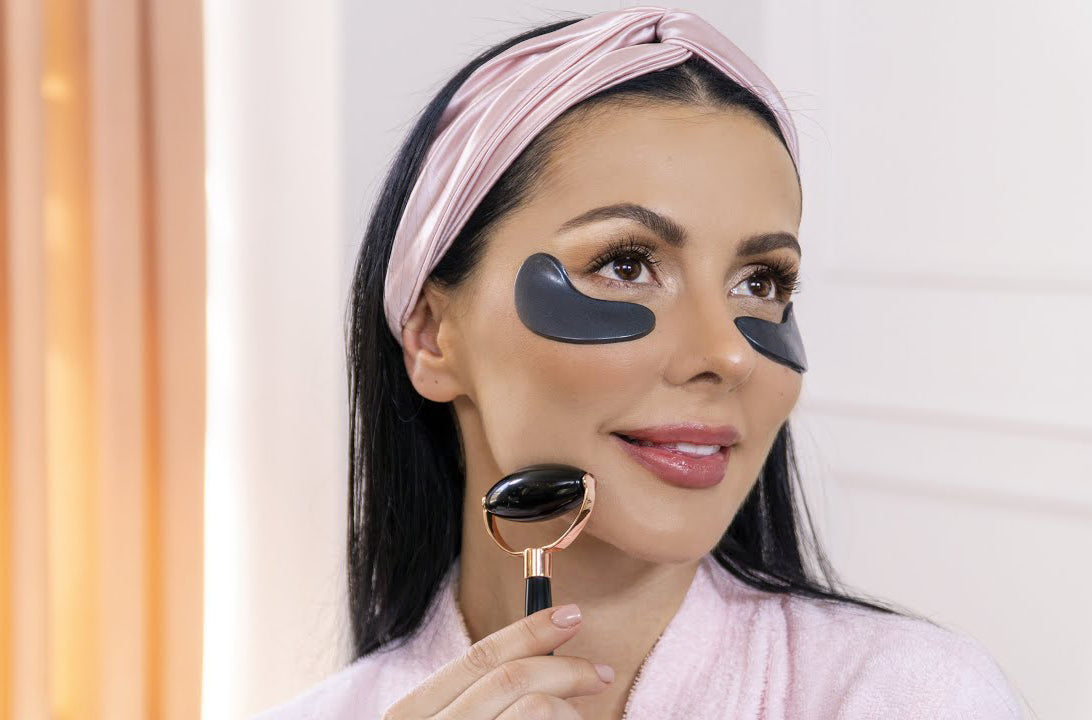 ×
How To Use
Cleanse your skin to remove any traces of dirt, make-up, or lotion. Gently apply each mask to your under-eye area and smooth them against your facial contours. If your mask starts to slide, simply remove it and place it back on its tray. Leave your masks on for 15-30 minutes to allow the serum to fully penetrate your skin.
×