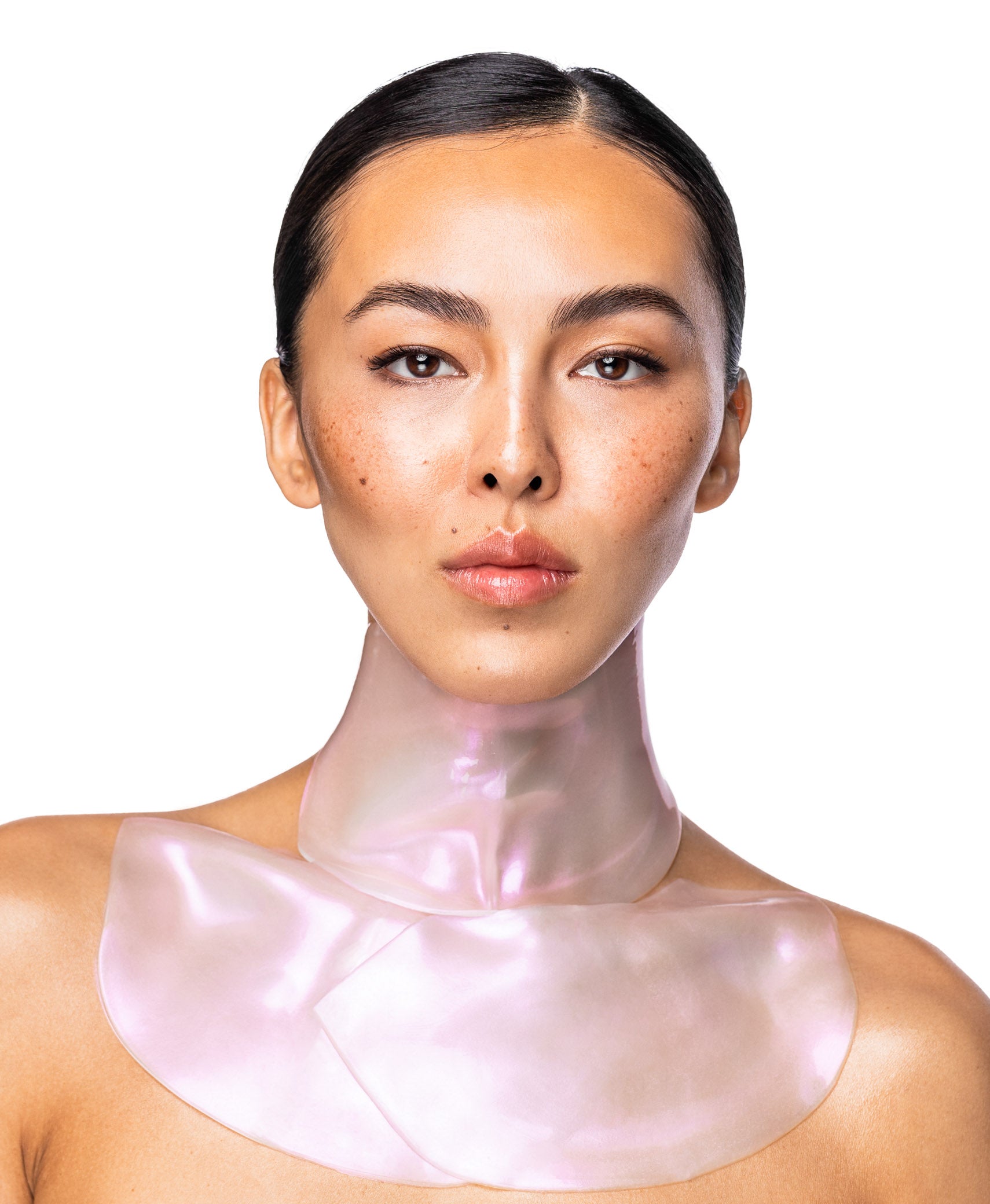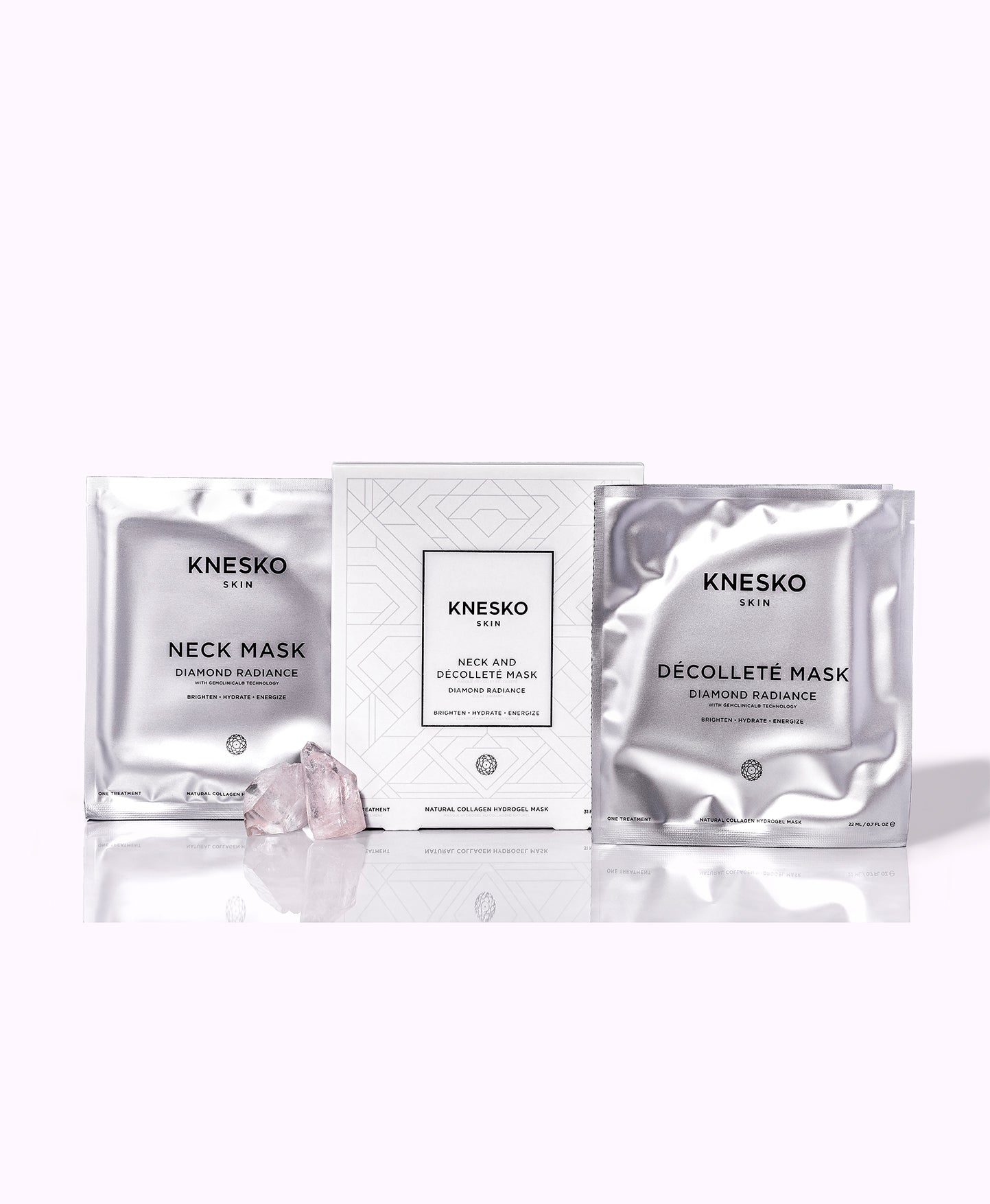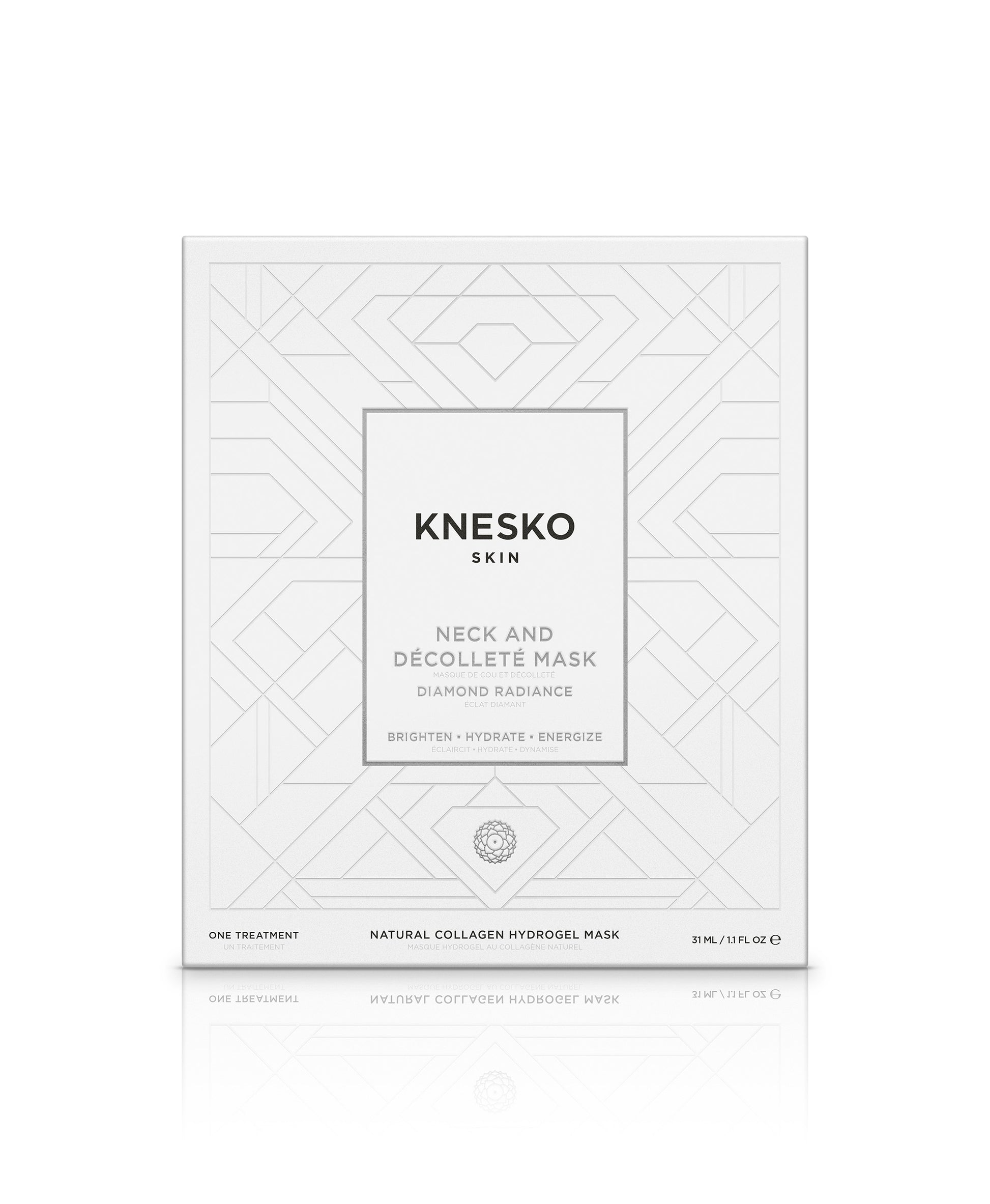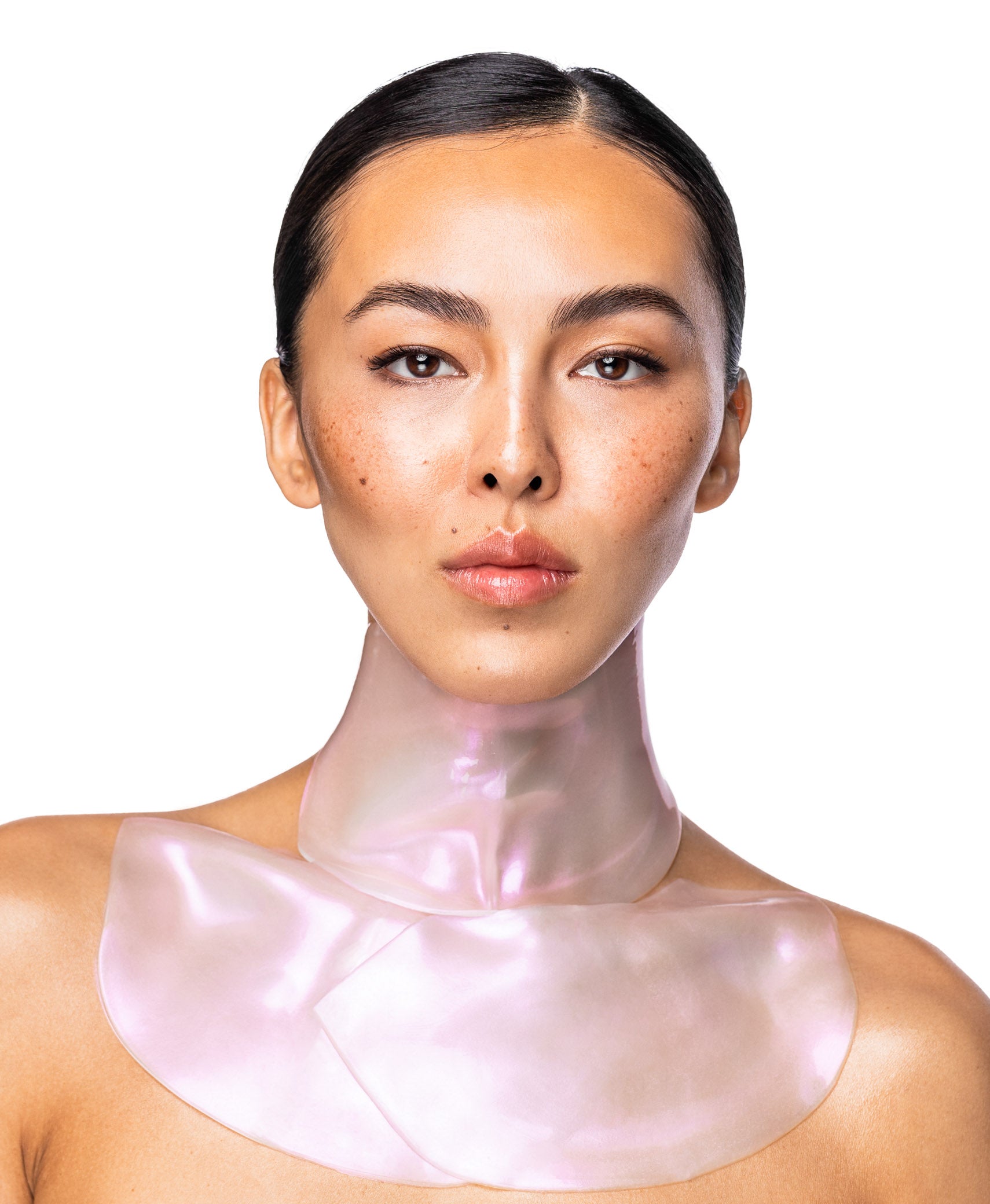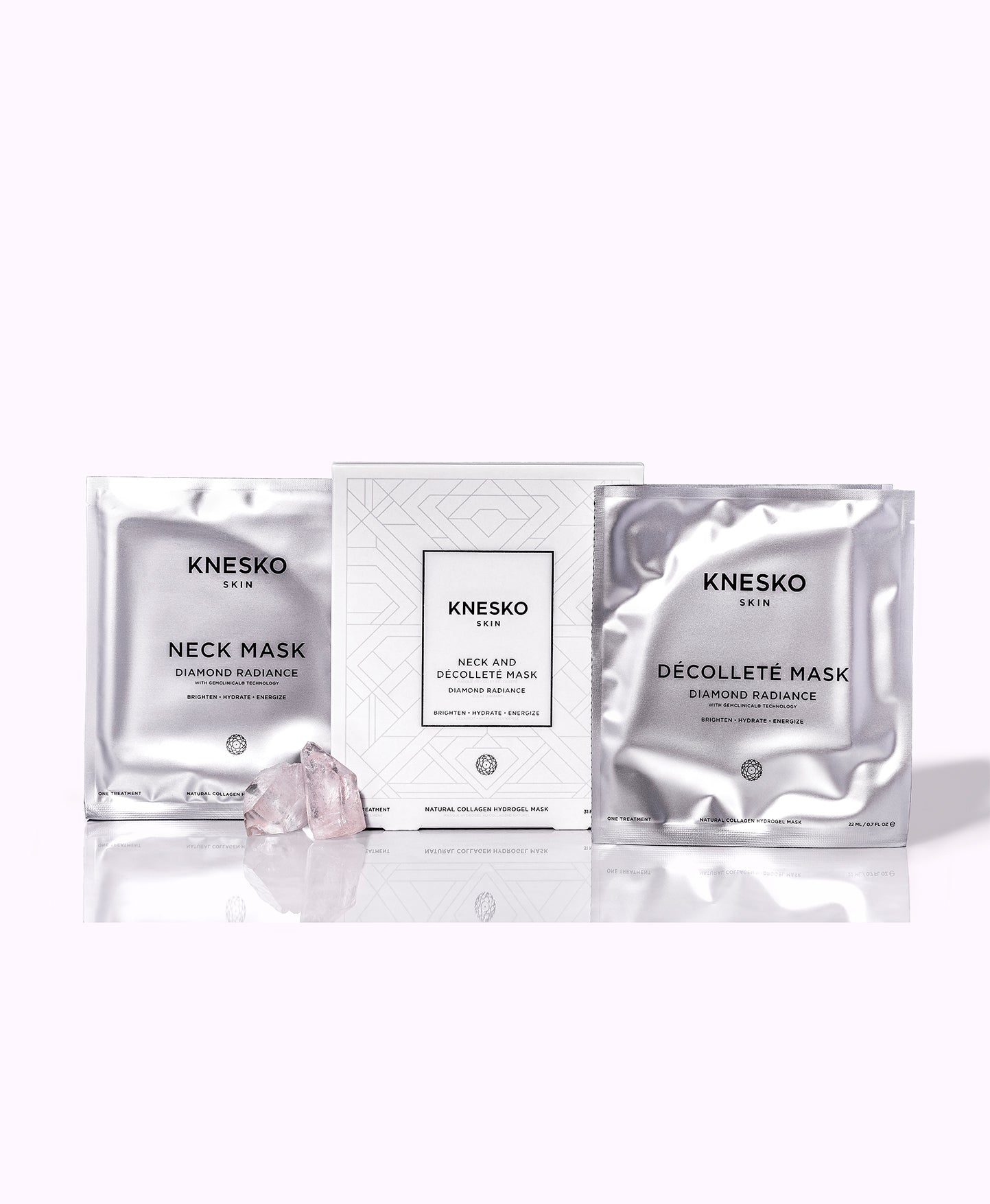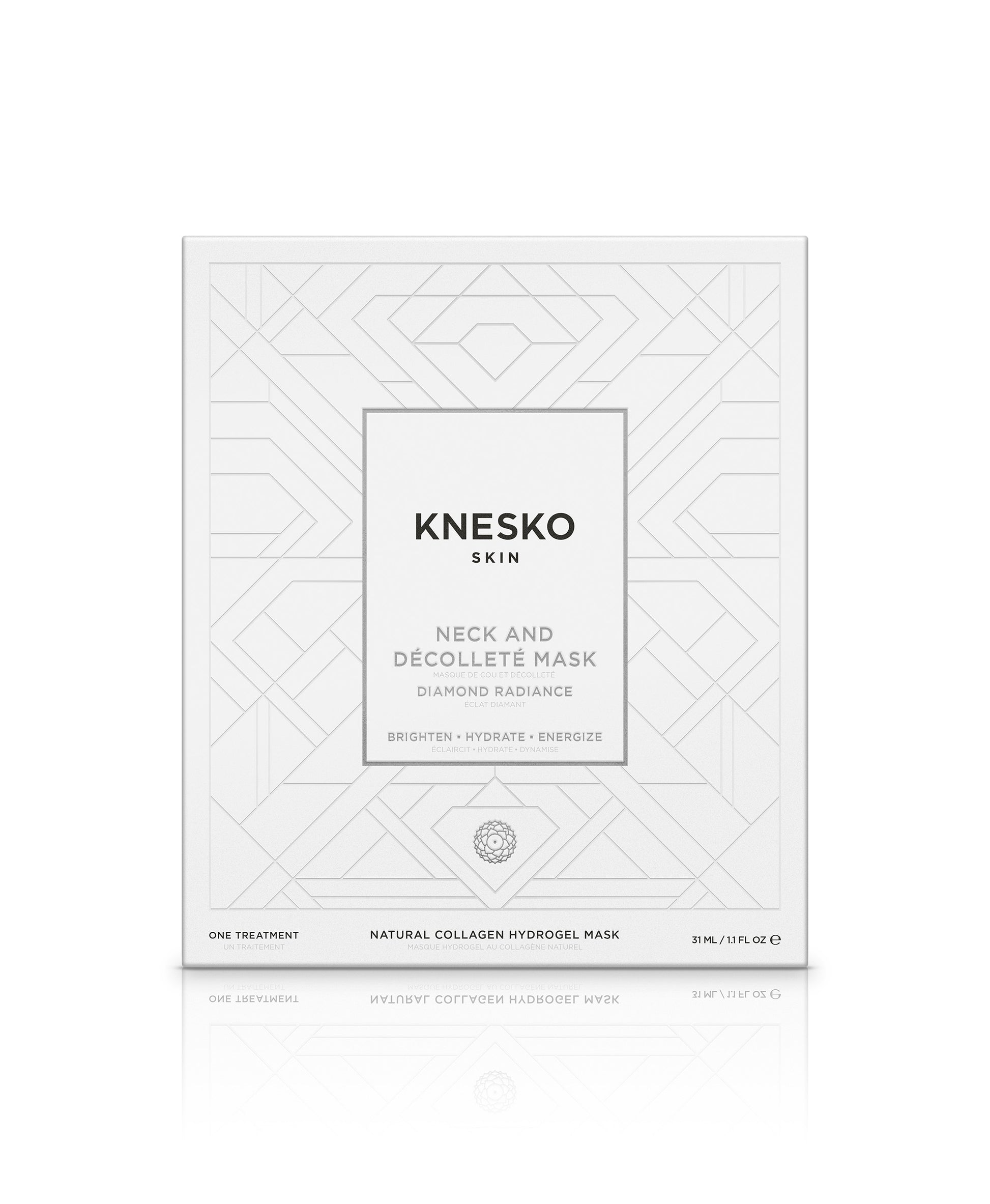 Diamond Radiance Neck and Decollete Mask Combo
Brighten • Hydrate • Energize
If you're a side-sleeper or sun-worshipper, this is the Diamond collagen neck and décolleté set for you! Our luscious Diamond Radiance Collagen Décolleté and Neck Masks are the perfect pair to support these delicate areas. Lay back and let these masks luxuriously blanket your skin as they brighten, hydrate, and energize. Get ready for glowing compliments.
Diamond radiance, collagen, skin care, anti-aging, brightening, discoloration, subscriptions, connection, gift set, decollete
Regular price
Sale price
$47
Unit price
per
Sale
Sold out
free domestic shipping within the US on orders $70+
30 day returns
earn 425 loyalty points
1 tree planted for each product sold
Product Details

These ultra-luxe, Diamond-infused masks feature our proven Brightening Complex. Supporting healthy, glowing skin, Diamond Powder provides radiance for your complexion, Niacinamide (Vit B3) brightens and smooths, and Hyaluronic Acid keeps skin healthy and hydrated.

All masks are crafted using our proprietary

GEMCLINICAL®️ Technology

, which acts as a one-way delivery system to maximize infusion of the doctor-formulated ingredients and enhance the treatment results.
Benefits

Brightening | Radiance-Boosting | Energizing | Hydrating | Age-Defying |Minimizes the Appearance of Dullness, Discoloration, and Dark Circles
Ingredients

Diamond Powder: Opulent and effective, diamond powder brightens the skin and restores radiance unlike any ingredient out there.
COQ10: This key ingredient fights free radicals, sun damage, and signs of aging—resulting in radiant, glowing skin.
Rose Essential Oil: As an anti-inflammatory ingredient, rose essential oil is known for its ability to soothe and calm the skin. Plus, it smells amazing!
Marine Collagen: This ingredient improves elasticity, firms, and rejuvenates your skin for a more youthful look and feel.
Hyaluronic Acid: Naturally produced by your body, hyaluronic acid is the key vehicle for skin hydration, keeping the skin plump and imparting a youthful glow.
Jojoba Oil: Packed with vitamins A, E, and D, jojoba oil is great for fighting inflammation and repairing and protecting skin from damage.
Niacinamide (Vitamin B3): One of the most effective ingredients to minimize pores, vitamin B3 is the key to smoother, brighter skin and a healthy skin microbiome.

FULL INGREDIENT LIST:

Aqua, Glycerin, Algin, Sodium PCA, Collagen (Marine/Fish), Hyaluronic Acid, Diamond Powder, Ubiquinone (Coq10), Niacinamide (Vit B3), Hydrogenated Jojoba Oil, Rosa Damascena Flower Oil, Mica, Hydroxyacetophenone, 1,2-Hexanediol. 
Holistic Benefits

The queen of gemstones, Diamond is aligned with your Crown Chakra or Seventh Chakra, located at the top of your head. Balancing your Crown Chakra allows you to access enlightened wisdom and utmost clarity. As you enjoy your masking experience, take deep, cleansing breaths, and repeat the mantra "I am Connected" three times. Set the intention for yourself to restore feelings of oneness with the universe. 
GEMCLINICAL® TECHNOLOGY

Each Diamond Neck Mask and Diamond Decollete Mask is made with our proprietary

GEMCLINICAL® Technology

which enables the infusion of effective minerals and gemstones into our masks and maximizes delivery of all active ingredients into your skin.  

Each biodegradable hydrogel mask is engineered with a triple-helix structure that holds 10 times more nutrients and active ingredients! Once applied, it reacts with your body temperature, creating the perfect environment for the skin-transforming serum to penetrate deeper into the skin for maximum effectiveness.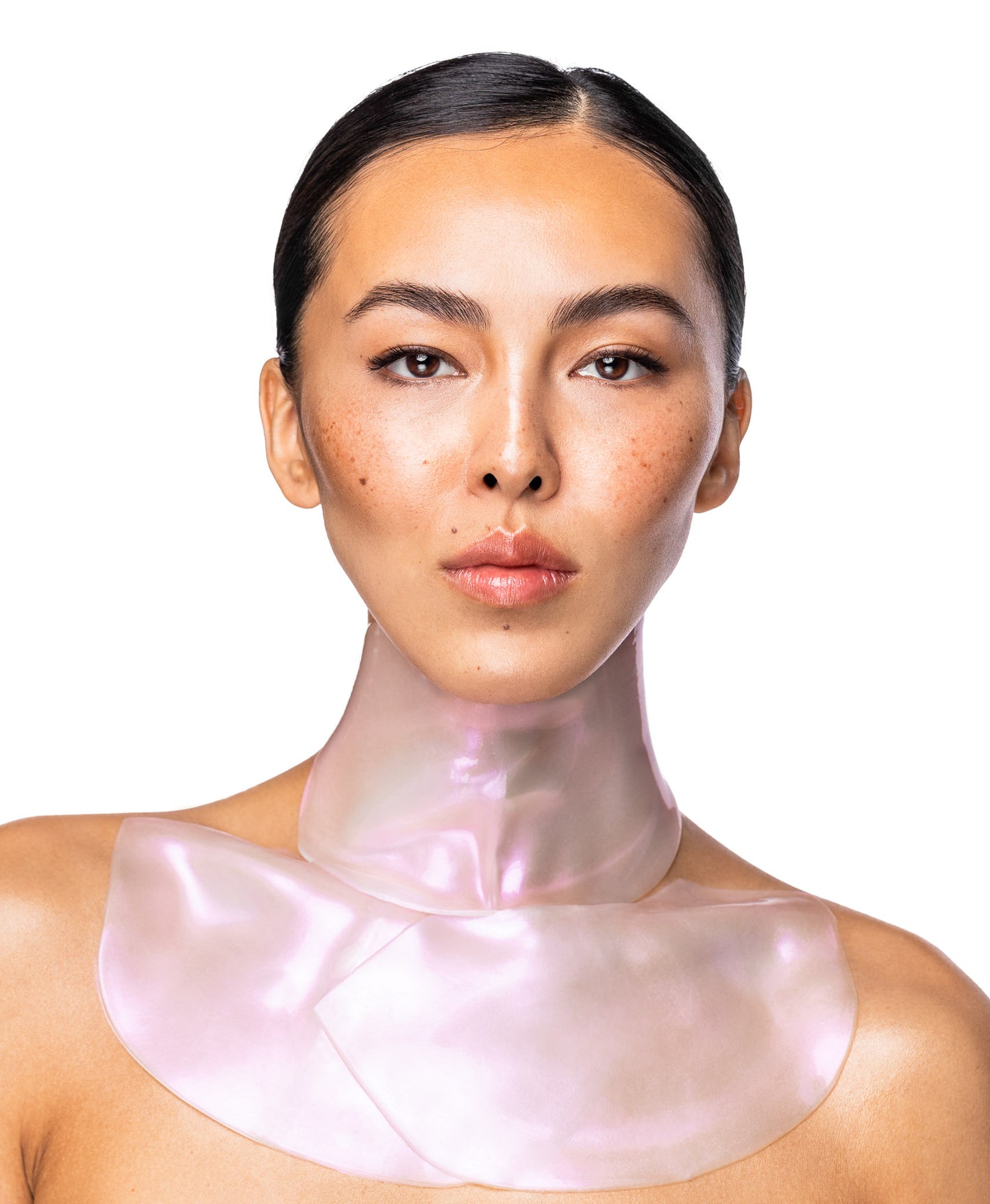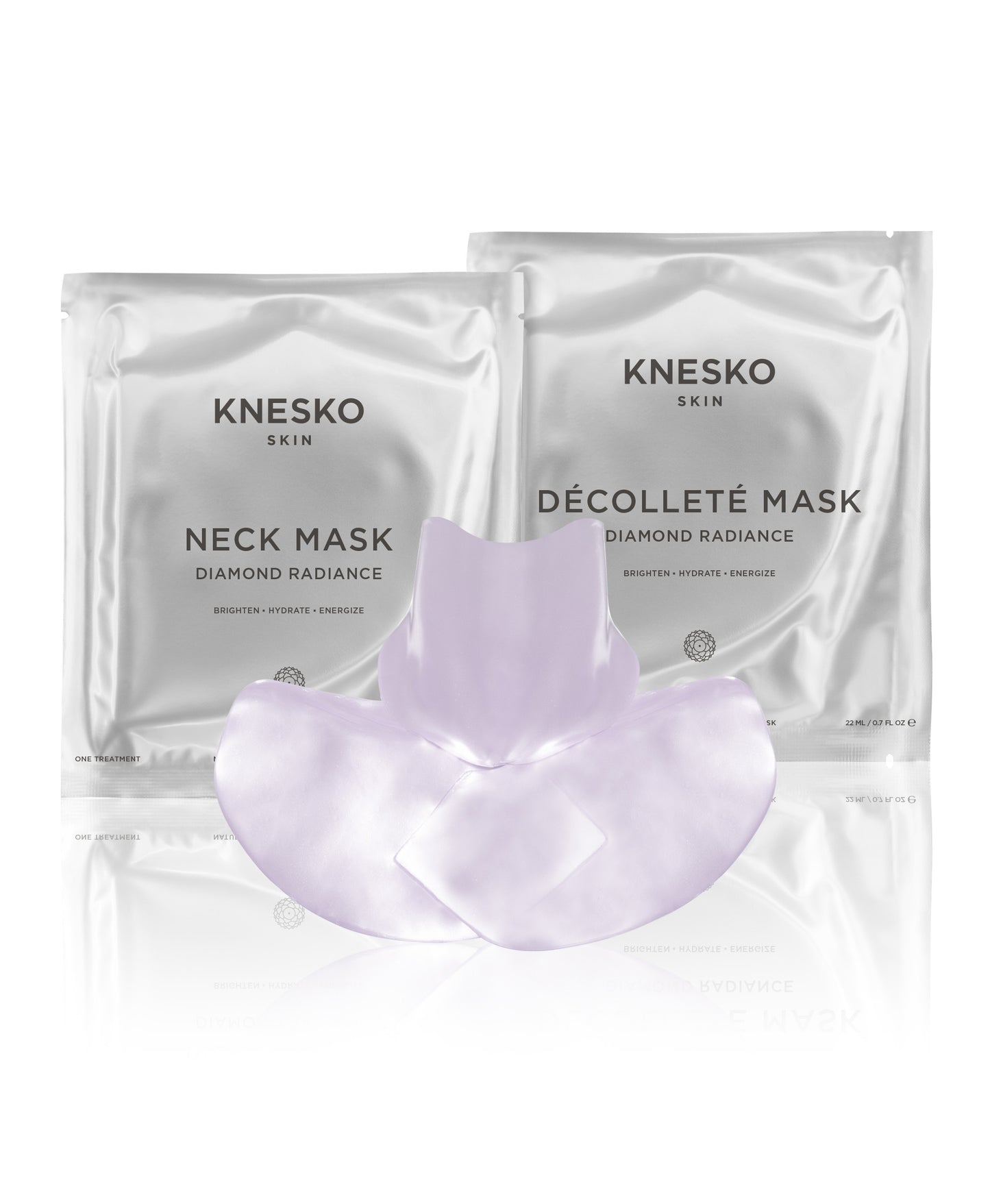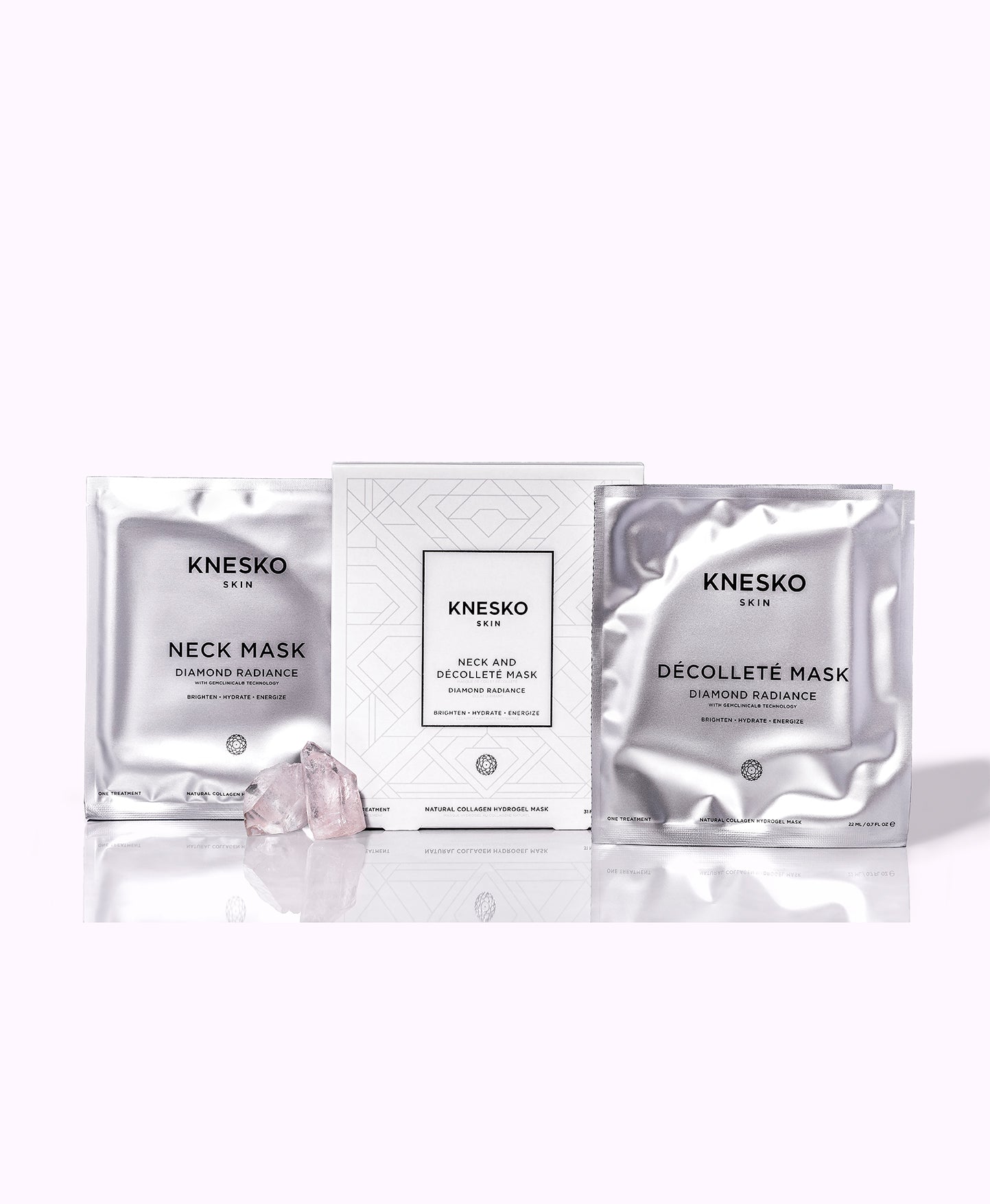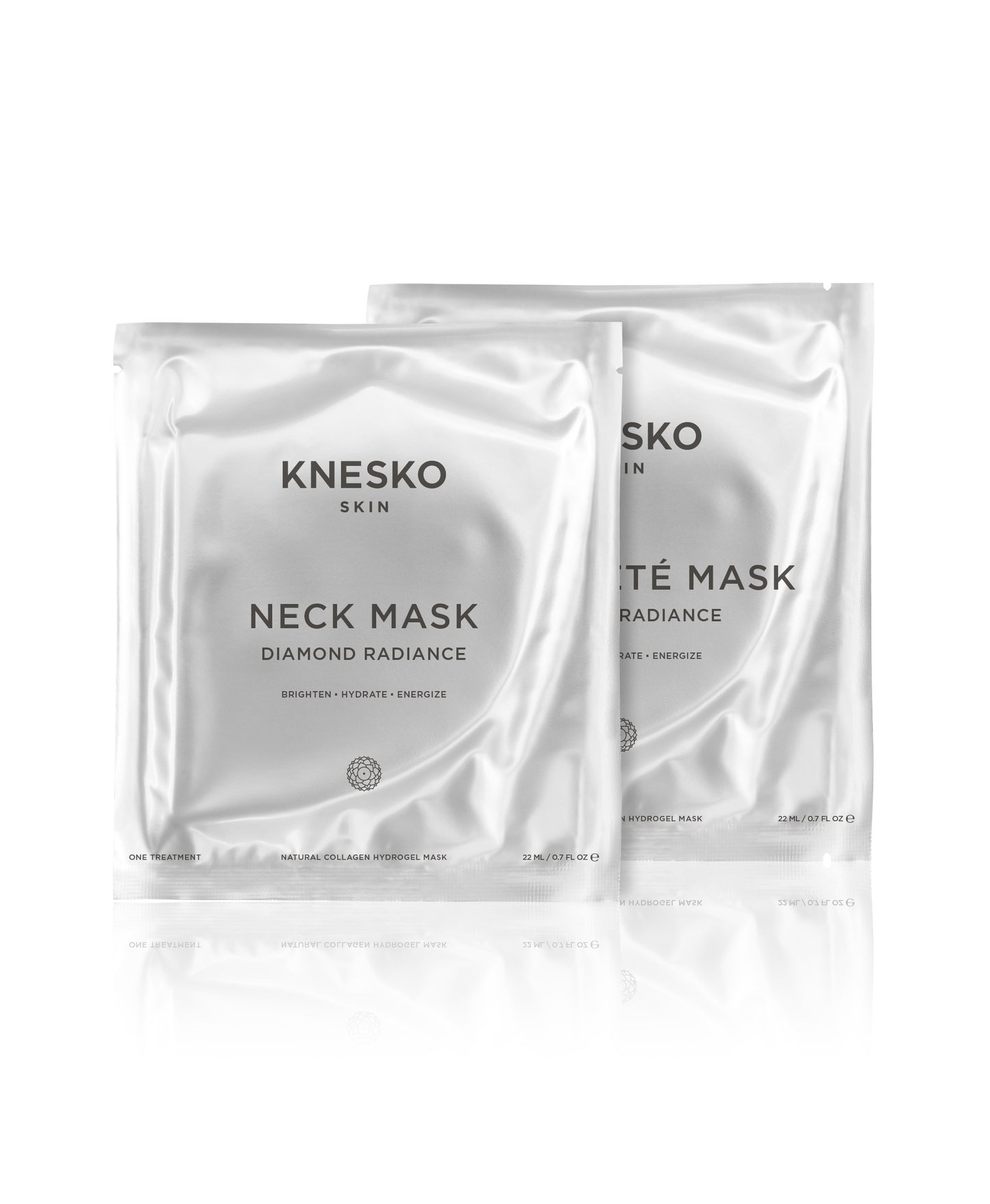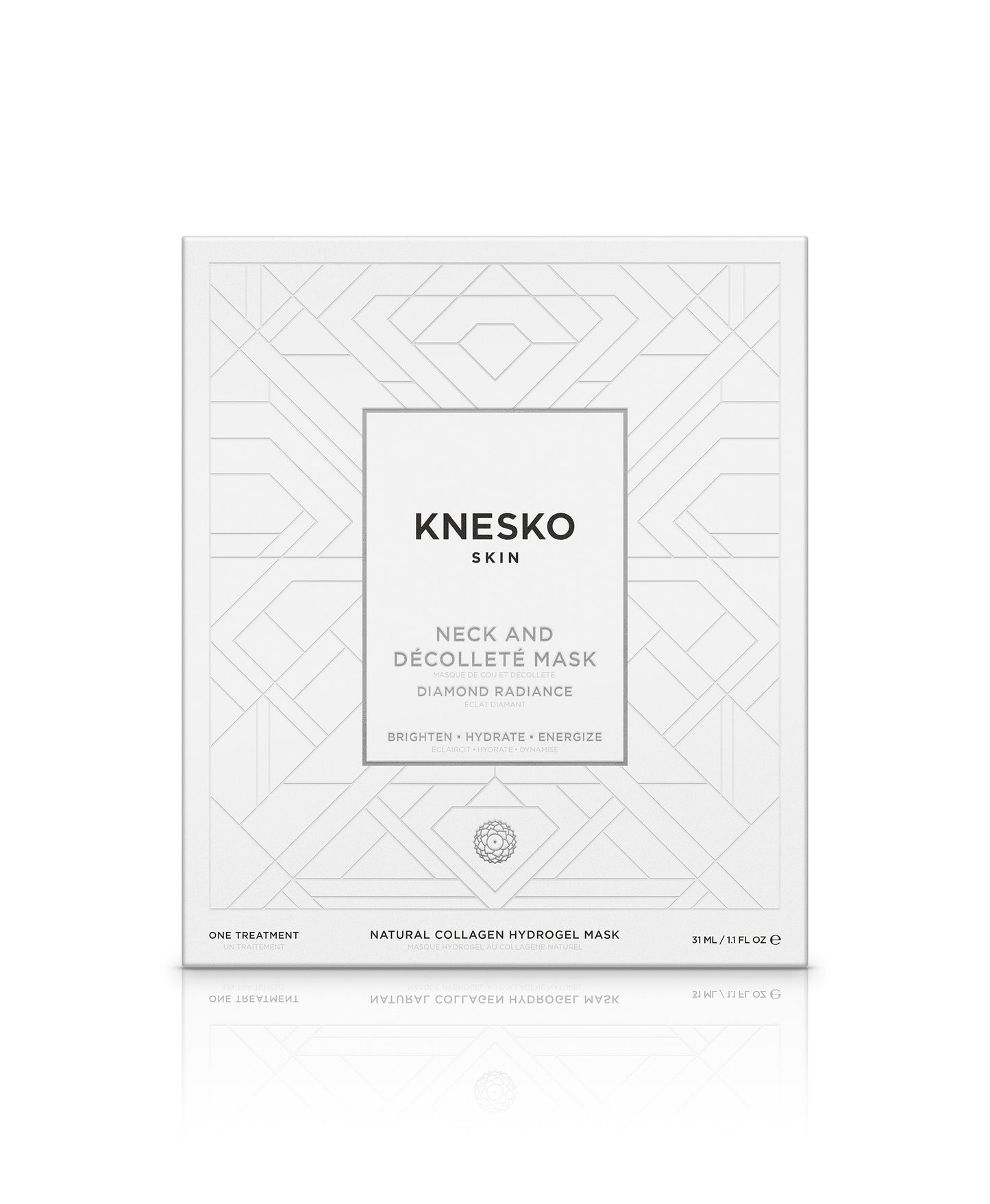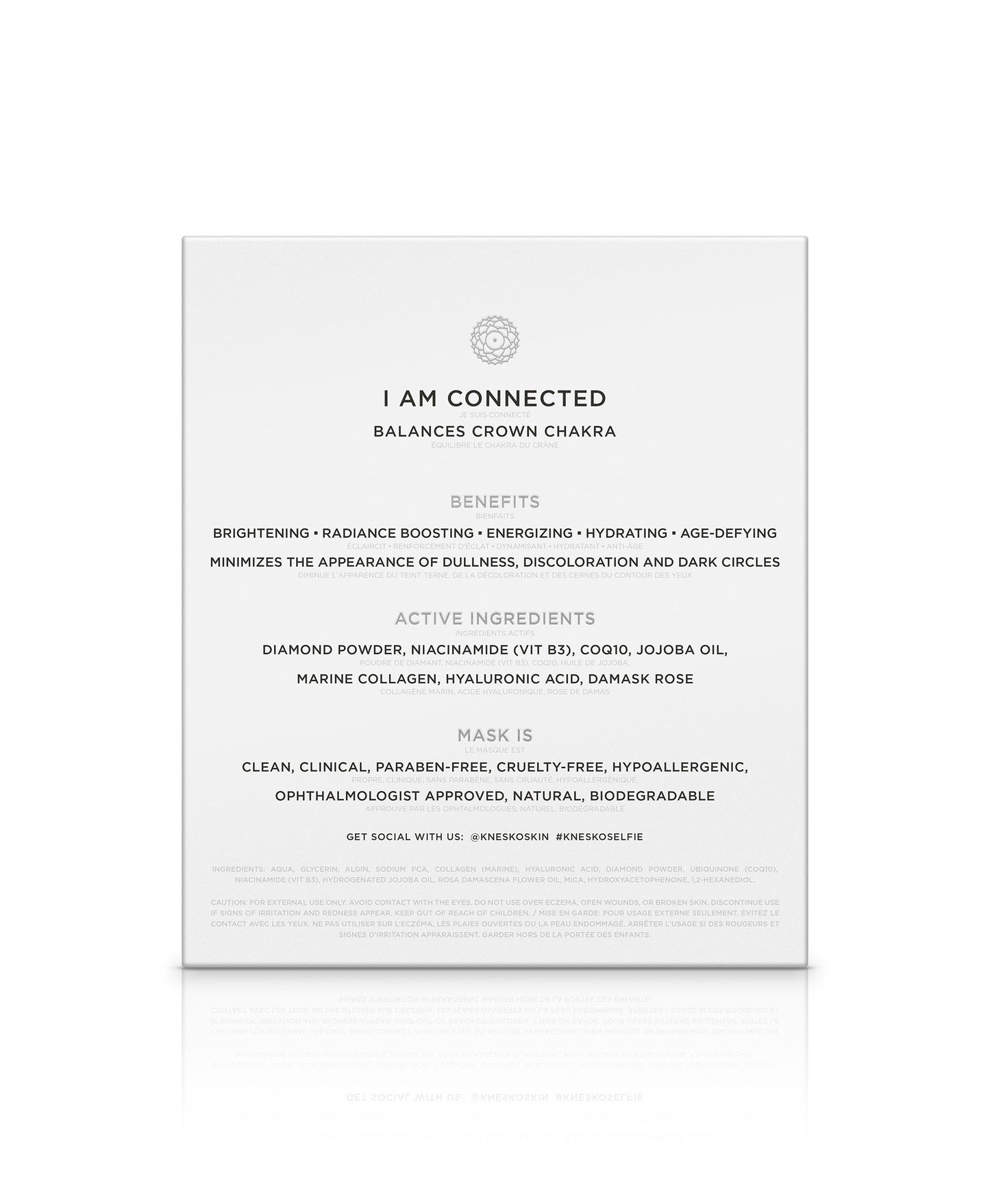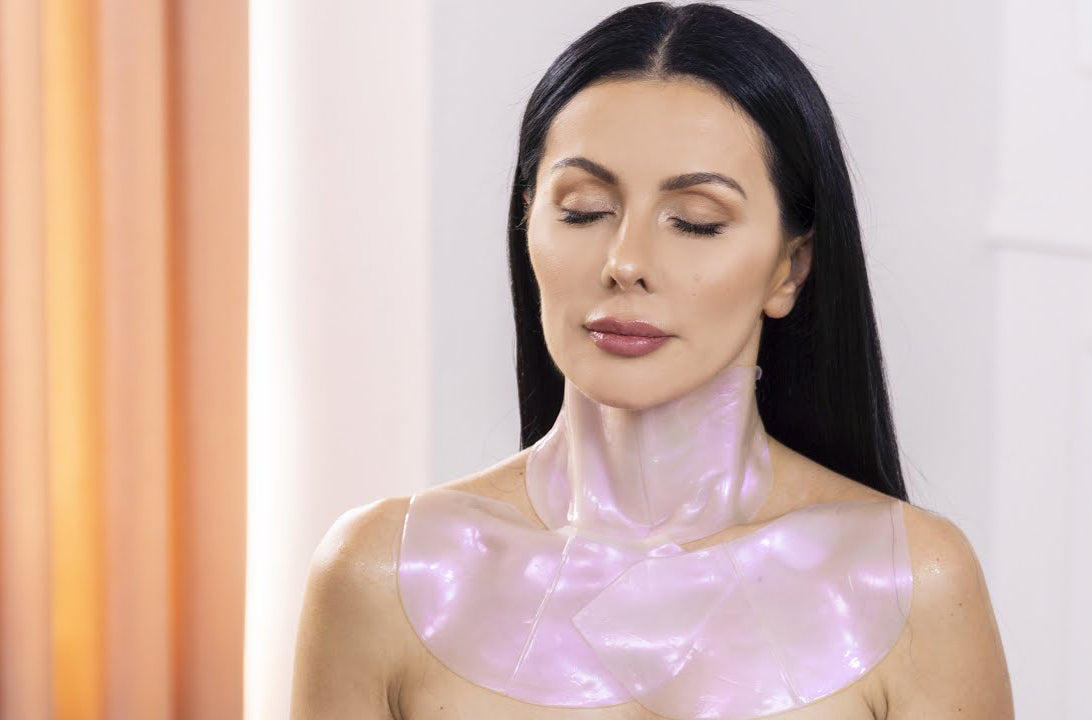 ×
How To Use
Cleanse your skin to remove any traces of dirt, make-up, or lotion. Gently apply the neck/décolleté masks by applying the neck mask first before applying the décolleté masks, overlapping one side over the other. If your mask starts to slide, simply remove it and place it back on its tray. Leave your mask on for 20-40 minutes to allow the serum to fully penetrate your skin.
×